Councillors say Woodside Hotel should be 'used to benefit residents' not to build houses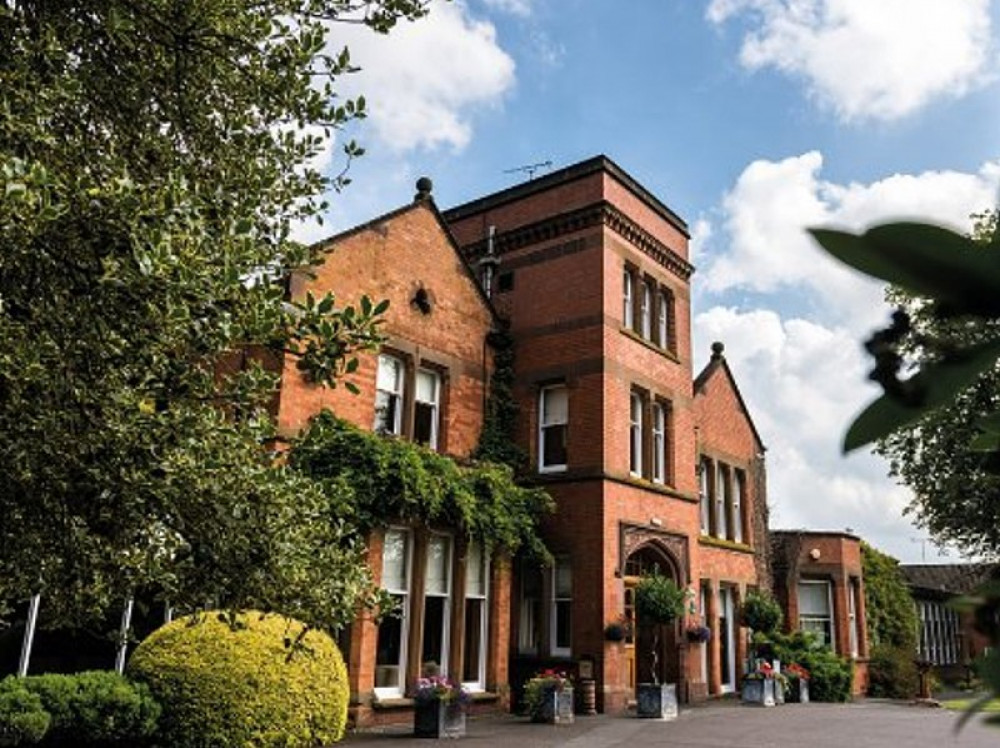 A planning application to demolish the hotel was rejected by Warwick District Council last month
Kenilworth councillors have said the town council must do what it can to make sure that the Woodside Hotel is used for the benefit of the local community and not just turned into houses.
A discussion was prompted at last week's Kenilworth Town Council meeting by local campaigner Clive Peacock, who challenged councillors to show "vision" and consider using the vacant Glasshouse Lane venue for the town's new sports facilities.
Following a lengthy debate, members decided to write to their district colleagues to ask whether the Abbey Fields and Castle Farm projects remain the best value for money.
And KTC will also ask if Warwick District Council will consider building more community and leisure facilities at the Woodside Hotel.
"I think we should always be interested in writing to our fellow councils to make sure we are getting the best value for money," said Cllr Graham Hyde.
Adding: "It would be very sad to see the Woodside site go all to housing.
"It would create a huge block of housing over that side of town.
"We really need to try and somehow get some of that land for community use."
The hotel is already set to be surrounded by 620 new houses - with planning permission for its demolition and redevelopment was recently refused by the district council.
The housing development is being part-funded by WDC's housing company Milverton Homes. The company was also behind the application to knock down the hotel.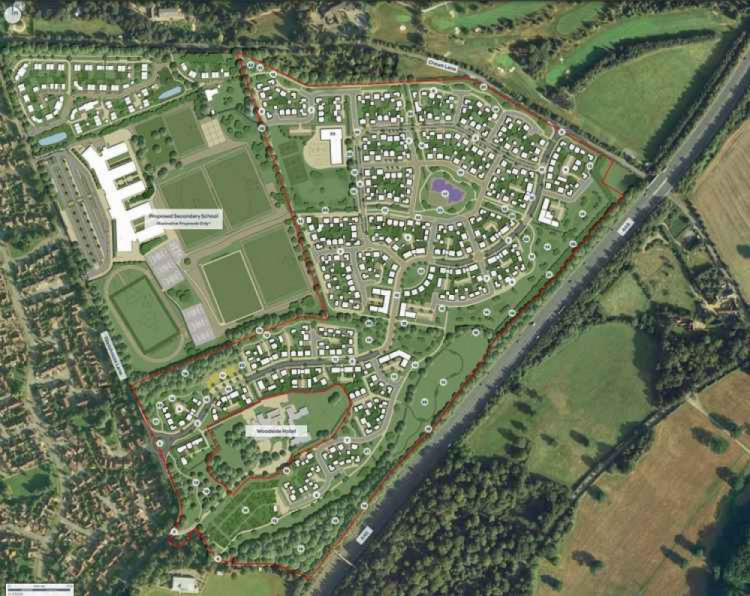 The new housing estate will completely surround the Woodside Hotel (Image via Planning Application)
And other councillors agreed that if the Castle Farm and Abbey Fields projects could not be halted, then the Woodside Hotel site should be used for new sports facilities such as mountain biking and outdoor swimming.
Cllr James Kennedy said: "I think we should support this motion in order to encourage the district council to consider how this area should be used for the benefit of the residents of Kenilworth.
"Whether it be sporting facilities of whatever sort, or other community facilities, and not automatically assume that it must become housing - when we have already met the targets for the number of houses that are required in that area."
But other members said the town council should be wary of raising residents' hopes that the current leisure developments would be halted and moved to the other side of the town.
"I think it is very easy for us to actually risk giving out false hope to residents," said Cllr Andrew Milton.
"So whilst I can support this motion, I do want to just set that expectation that so far the district council looks fairly immune to my charms and persuasion on this, they have been immune to previous motions from this council.
"So I don't expect that there will be a substantive different response from the district council and I think it is important that we recognise that and set residents' expectations appropriately."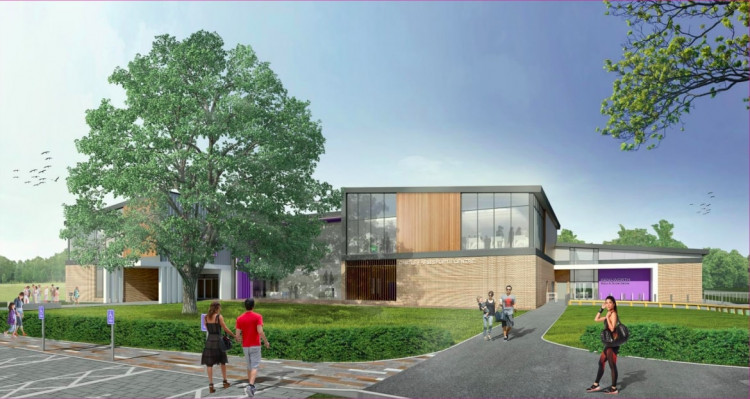 The district council has now signed contracts to demolish and rebuild Castle Farm Recreation Centre
And Cllr Michael Coker - who joined his two Conservative colleagues in voting against the request to WDC - said building on the Woodside Hotel site would be far more expensive than the current leisure projects.
"The major factor is that you would have to buy the land, it is as simple as that," he said.
"And the other factor of course - you would have to redesign, you would have to reorganise, you would have to re-contract.
"It has taken six years so far, so god knows when Kenilworth would have a new facility, even if your letter was answered in the way that you would like."
The motion to write to WDC was approved by ten votes to three.
(Header image via Maypm via wikimedia commons)