Work begins on building 620 new homes in Kenilworth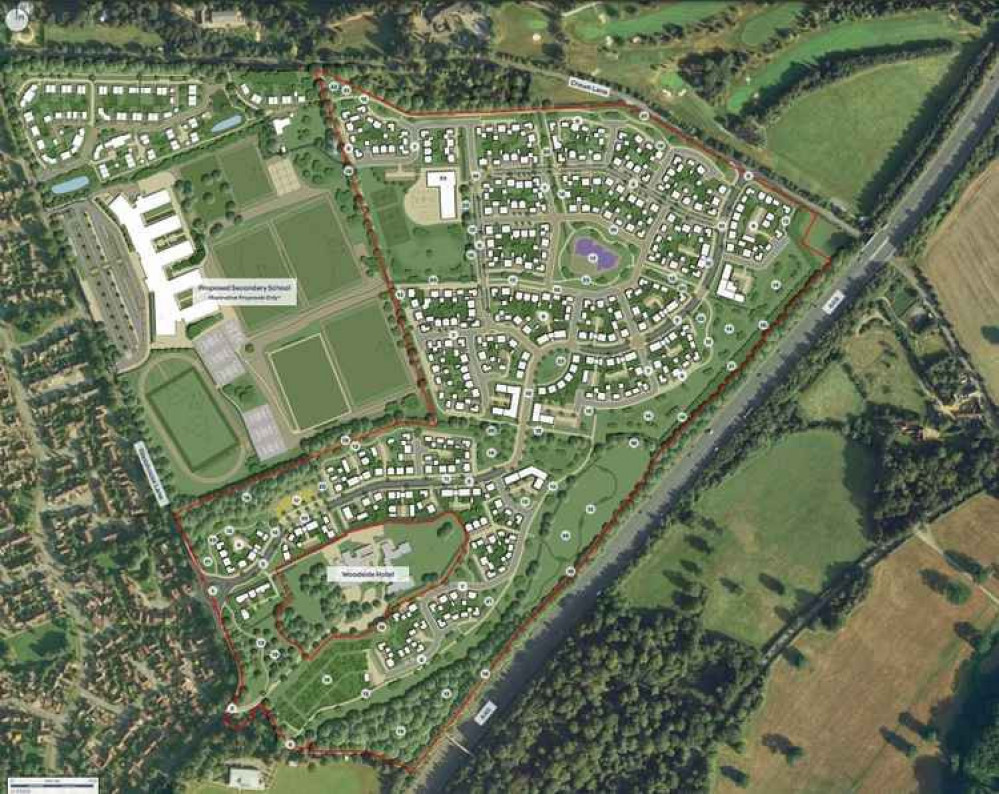 The new housing estate will completely surround the Woodside Hotel (Image via Planning Application)
Building work has begun on 620 new homes in Kenilworth.
The estate, which will also include a new primary school, will be built on Glasshouse Lane around the Woodside Hotel.
Outline planning permission was granted last April, with detailed plans submitted to Warwick District Council in September.
And whilst the detailed application is yet to be approved, permission has been granted for the showhomes to be built on site.
The houses will be built by Vistry Group and Milverton Homes - WDC's own housing company.
Cllr Jan Matecki, WDC's portfolio holder for homes, health and wellbeing, said: "This is really welcome news for the district.
"Our overall vision is to create healthy and sustainable developments that will stand the test of time and neighbourhoods that are both inclusive and accessible.
"The formation of Milverton Homes and our partnership with Vistry has allowed the council to take a stewardship role in the allocation of affordable and energy efficient homes, such as these to those who are struggling to get on the housing ladder."
The council has invested £60million in the project and it will get 310 zero-carbon affordable homes on the site.
The sales office will open this summer.
Paul Stafford, managing director of Vistry Housebuilding West Midlands said: "We are very excited to be working in unison with our Partnerships colleagues to provide more mixed tenure housing in Kenilworth.
"With a mix of brands, zero-carbon homes and significant open space, the site offers a great opportunity to create a long-term community. We have a fantastic portfolio of properties, and we look forward to engaging with home buyers in the months ahead."
Lisa Barker, chair of Milverton Homes, added: "We are delighted to be working in partnership with Vistry on this project, which will transform a key area of the district.
"All of this has been made possible by the investment from Warwick District Council and the development expertise of Vistry Housebuilding and Vistry Partnerships. It will showcase what can be achieved by working together."