Kenilworth 87-year-old to complete aerobatic wing walk to raise money for local theatre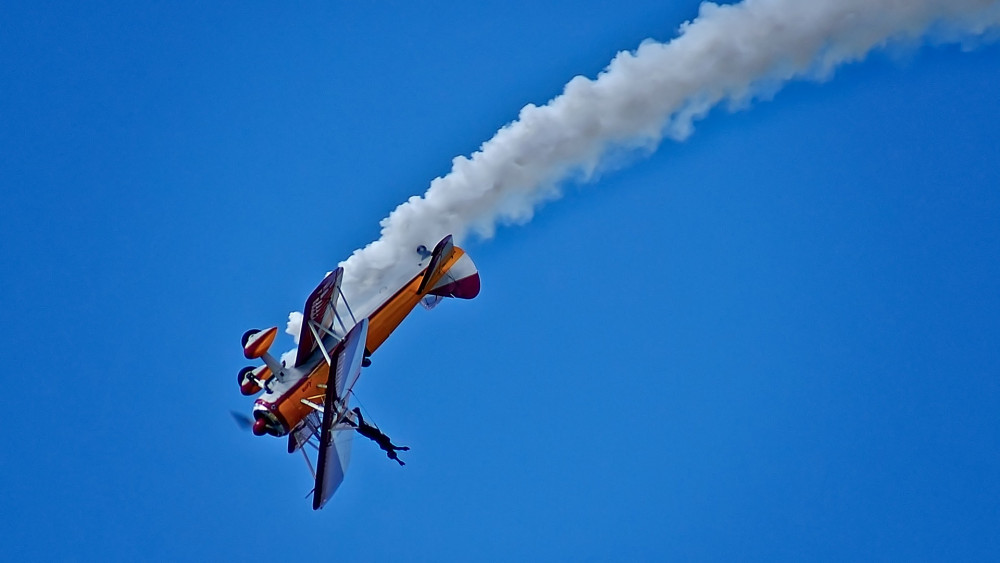 Peter Amis said he wanted to do 'something a bit risky and a bit mad' to support the Talisman Theatre
An 87-year-old from Kenilworth is set to complete an aerobatic wing walk this July to raise funds for the development at a local theatre.
Peter Amis, a long-time member of the Talisman Theatre, said he wanted to do "something a bit risky and a bit mad" to help out the Barrow Road venue.
The flight, which will last around 15 minutes, will take him up to a height of 2,500 feet, at speeds of up to 150 mph, on top of a 1940's Boeing biplane.
And with it being an aerobatic wing walk, Peter will be treated (or subjected) to flying upside down, loop the loops, high speed dips and dives.
Peter said: "It's a scary thing to do, but I'm spurred on by the thought that I'm raising funds that will to help the Talisman Theatre create a better environment for local arts, theatre and the wider community."
The theatre has just started work on a build project that will see the bar and foyer area replaced and a new performance and community space created.
Peter's aim is to raise funds for the furniture, fittings and equipment for the newly refurbished bar and foyer area.
He has set up a JustGiving page and anyone is welcome to contribute towards his goal of raising £3,000 for the Talisman Theatre.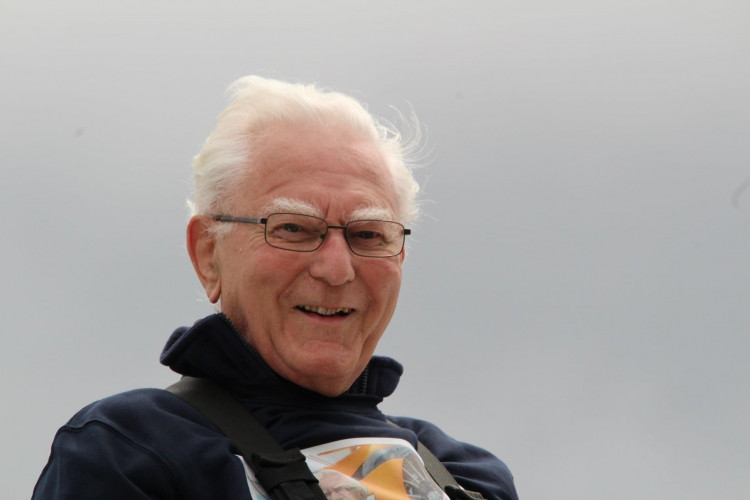 Peter has been a supporter of the Talisman Theatre for over 50 years (Image supplied)
Peter's flight will take place at RAF Rendcomb in Cirencester, on Friday 15 July.
Peter and his wife Penny have been members of the Talisman Theatre for over 50 years.
Initially "encouraged" by Penny to join, Peter took on the role of front of house manager for some years, appeared on stage in the occasional role, but mainly his acting talents were predominant when he became chairman of the Talisman's palace of varieties.
A showcase of music hall, which was originally formed to raise money when the old theatre was pulled down to make way for the building of Talisman Square, and the members were busy fundraising for the current Barrow Road theatre which is now 52 years old.
This proved so successful that the show continued to tour for years in theatres, schools and village halls all over Warwickshire and beyond and raised thousands of pounds towards the upkeep and growth of the theatre.
Peter said he was delighted to now be helping with the theatre's latest development.
And to find out more about the theatre's latest production - Private Lives - follow this link.