Kenilworth Runners brave the elements at Prestwold Hall
---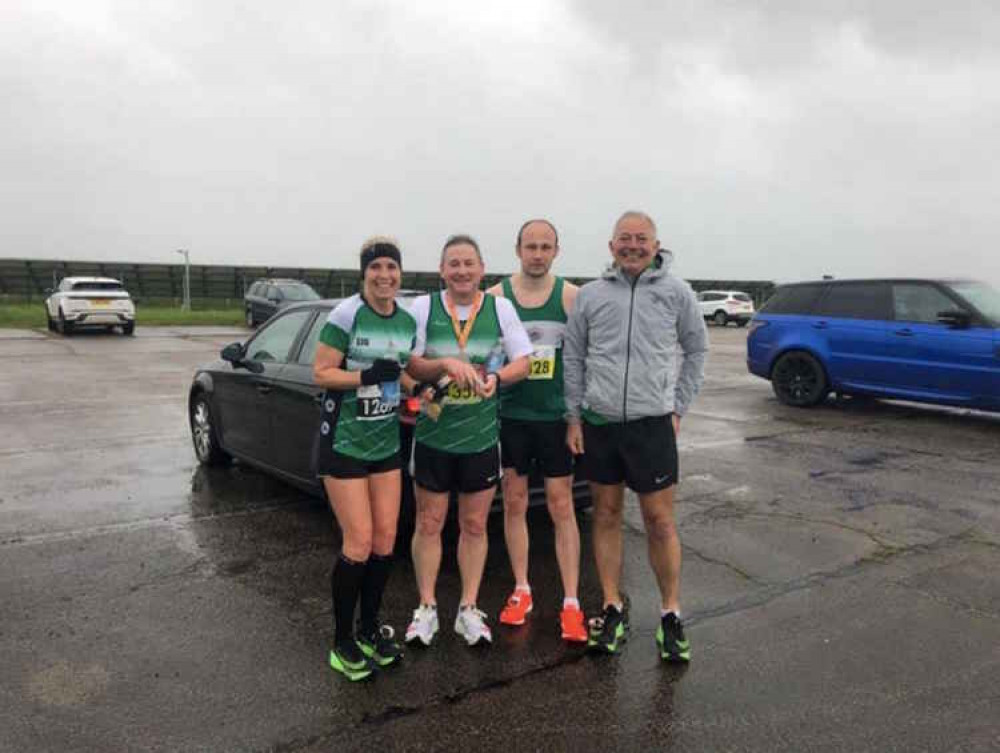 Four members of Kenilworth Runners battled the rain at the Leicestershire Chase the Sun at Prestwold Hall last week
Kenilworth Runners braved the elements in the Leicestershire Chase the Sun at Prestwold Hall last week, in a race which organisers may wish to change the name of due to the appalling weather conditions.
Four options were on the table for those four Kenilworth Runners who took on strong wind and horizontal rain - they could opt to run either 5k, 10k, 10 miles or one mile around the flat and fast airfield at Prestwold Hall.
Strong performances were delivered by all four of the runners, Louise Andrews most notably finishing second female in the 10 mile race with 1:14:21.
The 5k race was won by Matthew Bowser in 15:33 and there were 160 finishers.
The 10k race was won by Lewis Budgen from Lincoln Wellington in 33:39 and there were 285 finishers.
The 10 mile race was won by Namir Batavia of Coventry Godiva Harriers in 58:01 and there were 67 finishers.