Kenilworth start new year with fourth consecutive victory
---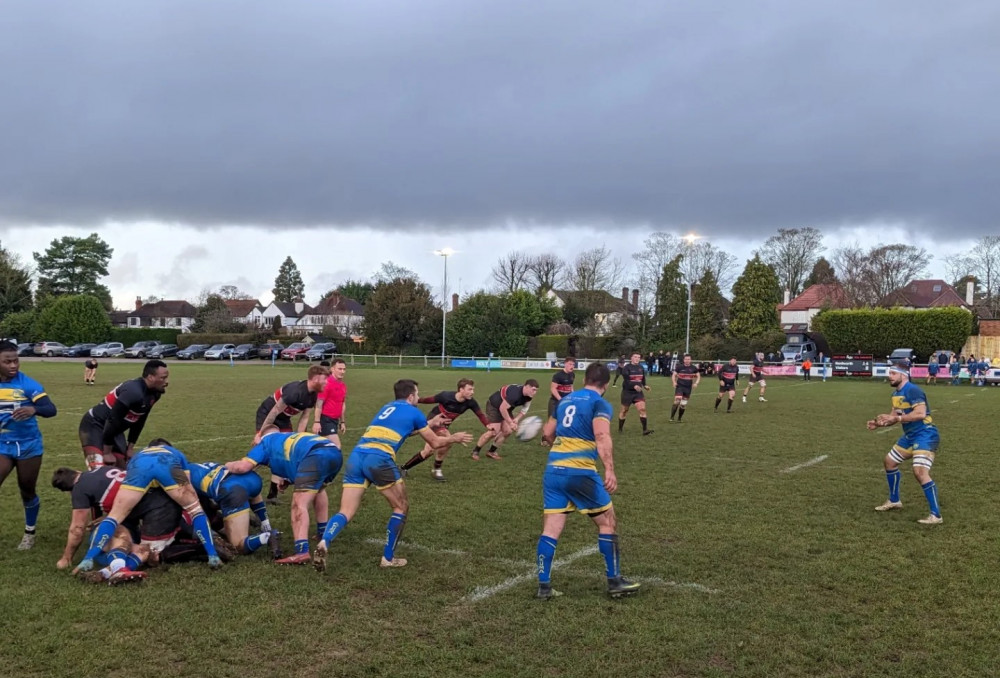 Kenilworth 22-17 Oudle (image via Willie Whitesmith)
Kenilworth kicked off the New Year by securing their fourth win in a row with a gritty performance against Oundle.
On a dark January afternoon a decent crowd boosted by attendees at the annual Kenilworth 'Pirates' (veterans) lunch saw the teams struggle to overcome a sticky pitch and a slippery ball.
Kenilworth started well with their impressive pack once again causing problems for the opposition.
They quickly progressed into the Oundle half and a series of strong carries and quick rucks eventually saw the ball switched to prop Ollie Stone who cantered over on the right flank. Full back Will Morgan slotted an excellent conversion to make it 7-0.
From the restart the home side went on the attack again from deep inside their own half. The ball was moved left to winger Dave Opoku Fordjour who made good ground before kicking ahead.
The ball bounced sharply left and was snapped up before scrum half Alex Caveziel Cox was on hand for the offload and he dashed in for a superb try. Again Morgan converted well and Kenilworth looked dominant and we're deservedly in front 14-0.
However, deeper into the half Oundle's strong running centre and winger started to cause some problems amongst the home defence.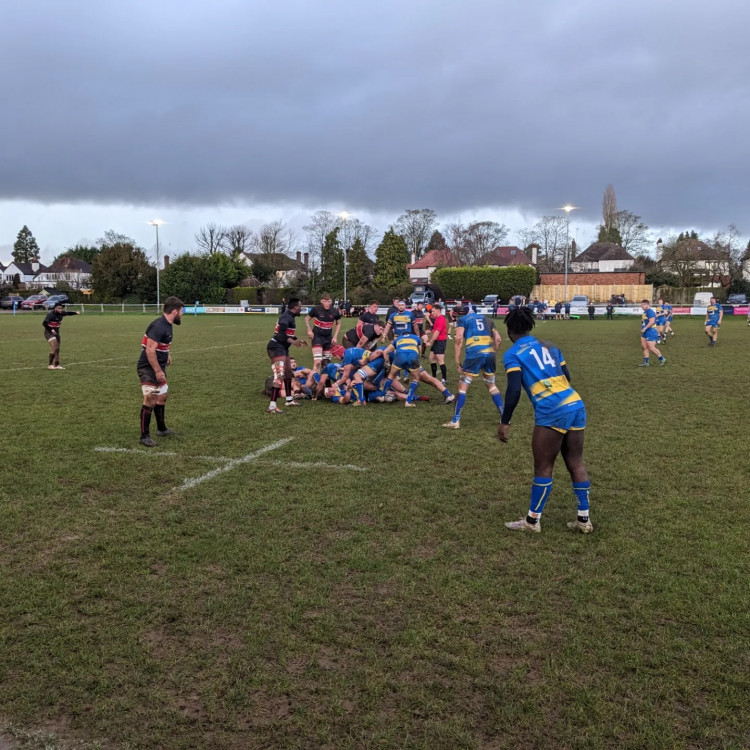 (image via Willie Whitesmith)
After a couple of high tackles Oundle were able to kick for the corner and duly completed the catch and drive to score a converted try 14-7.
The period either side of half time saw no score but plenty of determined defence.
Eventually winger Opoku Fordjour was yellow carded for a ruck offence and Kenilworth were down a man. Oundle failed to capitalise on the numerical advantage and it was Kenilworth who stretched their lead with an excellent 40-metre penalty kick from Morgan to make it 17-7.
They failed to use their forward dominance effectively though, a case of moving the ball too wide too quickly in tricky conditions along with decent visiting defence.
With eight minutes to go a series of dropped balls and a misplaced kick from the home side allowed Oundle to cross the line again and the score narrowed to 17-12.
Kenilworth surged back upfield determined to put the game to bed.
Finally their scrum dominance bore fruit with skipper Bobby Thompson driving over from a set piece drive.
The normally reliable Morgan surprisingly missed the kick and there was time for the restart and a chance for either side to secure an extra bonus point.
It was Oundle who managed to capitalise on some hesitancy in the Kenilworth back field and they scored in the right corner.
The final whistle came with the score at 22-17.