REWIND: The imprisonment of Edward II, Kenilworth Castle's most famous guest?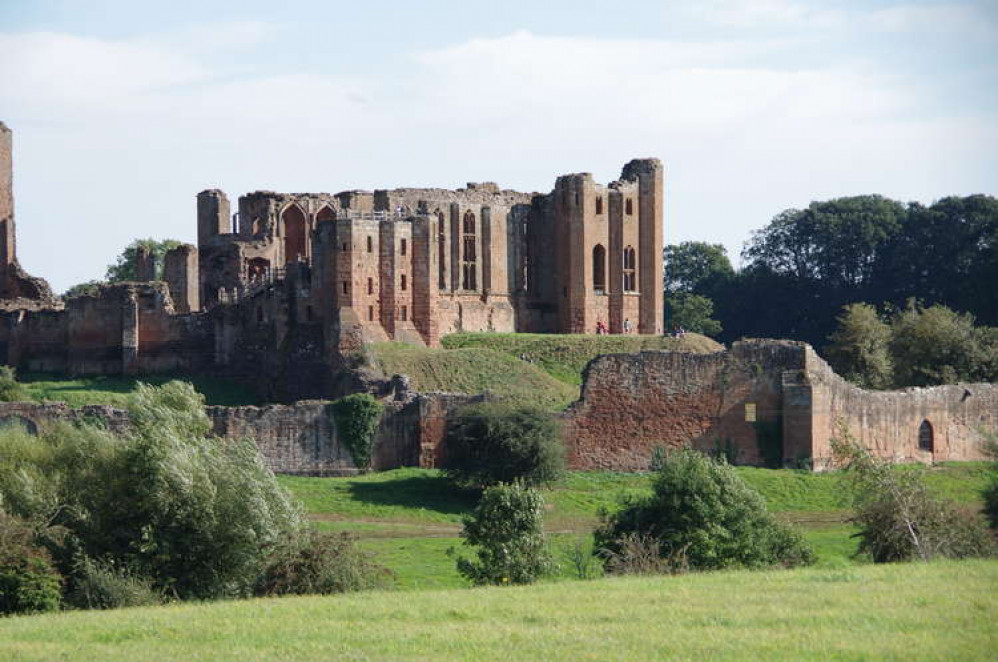 In late January 1327, a group of lords met with an important prisoner who had been held within Kenilworth Castle since before Christmas.
For the last two decades this individual had ruled England as Edward II, but these lords were about to formally withdraw support for the king in favour of his 14-year-old son.
This was an unprecedented moment in English history, no king had ever been deposed in such a manner. Edward II was reduced to his former name of Edward of Caernarfon and had only the prospect of spending the remainder of his life as a prisoner to comfort him.
But how did the King of England end up as a captive in Kenilworth and deposed by his own lords?
The king's favourites
When he rose to the throne in 1307, Edward II enjoyed a close friendship, to say the least, with a Gascon knight, Piers Gaveston. Gaveston was disliked by the nobility at first for his arrogance and later for being the sole recipient of the king's patronage.
Hatred for Gaveston grew and in June 1312 he was executed for treason by a group of rebellious lords on Blacklow Hill, between Warwick and Leek Wootton.
Edward did not learn his lesson from this incident and soon found himself under the control of a father and son duo, both named Hugh Despenser.
As the king's new favourites, the pair were able to act as they saw fit with impunity and built up a power base for themselves in the Welsh marches, the border between England and Wales.
Tensions flared in the region, stirring up a rebellion which lead to the execution of Edward's cousin, Thomas Earl of Lancaster.
Lancaster had used Kenilworth Castle as his main residence; following his death Edward II and his wife Isabella spent Christmas 1323 celebrating their victory in Kenilworth.
French connection
Things, however, got worse for Edward in 1324 when the French King declared war, endeavouring to capture English-held lands within modern-day France.
This did not bode well for Edward's wife, Isabella, who was sister to the French King. Her lands were confiscated and her letters spied upon.
Yet despite this, Edward felt it a good idea to send the humiliated Isabella to France to negotiate with her brother. This was, unsurprisingly, a mistake. Once out of the country Isabella had no intention of returning.
Later in the year Edward sent their son to try and tempt his wife back; this failed as well. Isabella soon allied herself with exiled nobles, including Roger Mortimer.
This was the beginning of the end for Edward.
Open rebellion
On 24 September 1326 Isabella and Mortimer landed with their army in Suffolk, accompanied by Edward's son and his half-brother. In October the city of London revolted against Edward and the hated Despensers, who fled westwards.
The elder Despenser was captured at Bristol and executed that October. His son and Edward were taken in November, with the former heading to his grave shortly thereafter.
This left Isabella and Mortimer in a difficult spot. They had taken the country with very little bloodshed, meaning that Edward, although very much their prisoner and confined to Monmouth castle, was still very much alive.
The question thus hung over them as to what to do with Edward, who had demonstrated that he was not capable of ruling well. Despite this he was still seen as anointed by God and so could not simply be removed from power.
While Isabella and Mortimer decided what to do, Edward was moved to Kenilworth Castle in December 1326.
Removed from the throne
The following January a parliament was convened, which Edward refused to join, potentially under the impression that if he did not attend then the parliament would be deemed illegitimate.
They simply proceeded without him, using various biblical verses to justify their decision to strip him of his power. Having been informed of this, Edward was persuaded by the visiting group of lords to accept and allow his son to succeed him to the throne.
Edward formally resigned as king in the great hall of Kenilworth Castle on 21 January 1327.
Edward's son though was only 14 and so unable to rule in his own right. As such the country was ruled by his mother Isabella, who acted as regent, herself ruled by Roger Mortimer who had manoeuvred himself into the position of de facto ruler.
The former king though, still presented a problem as there were those who wished for him to retake the throne as God's anointed ruler.
In April 1327 he was moved from Kenilworth to Berkeley Castle in Gloucestershire which was deemed to be more secure.
On 23 September his son, Edward III, was informed that his father had perished two days previously, supposedly of natural causes. Various rumours have since circulated as to how he actually died - some less comfortable than others.
For the next three years, however, Mortimer continued to rule the country as king in all but name until October 1330 when Edward III staged a coup, capturing him at Nottingham castle.
The following month he was executed for several crimes, including the murder of Edward II, ending the violence against nobles that had spanned the previous two decades.
Edward III thus began to rule in his own right, almost three years after his father had so infamously been held captive and stripped of all royal power at Kenilworth Castle.