Next three months of Kenilworth HS2 works announced: Road closures, tunnel works and new bridge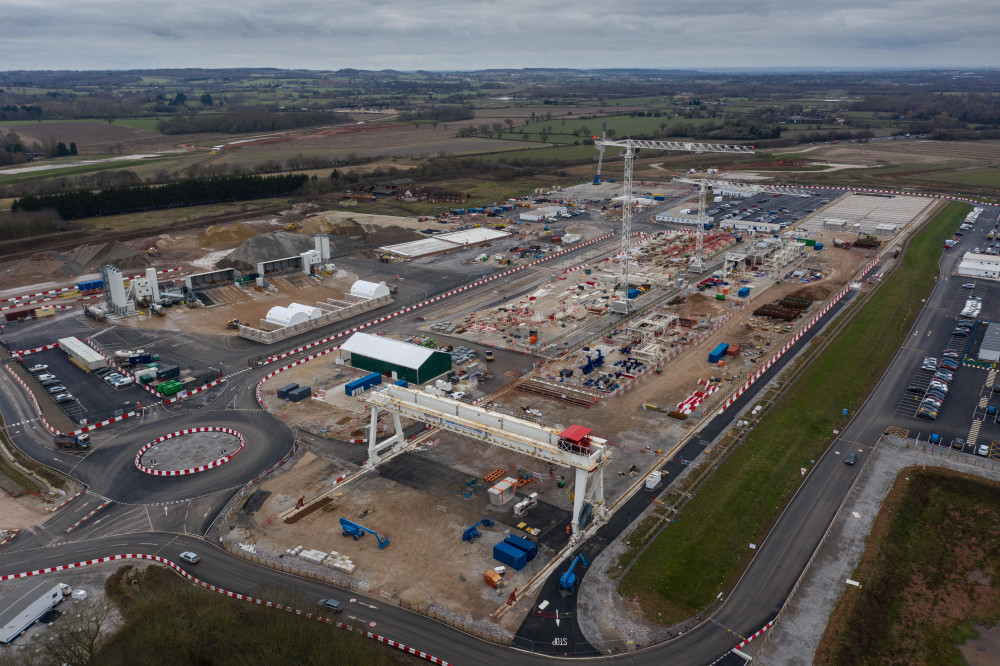 HS2 works in North Warwickshire near Coleshill (image via SWNS)
HS2 has issued its spring update for all the upcoming works around Kenilworth.
Over the past few months HS2 has opened its new village hall in Burton Green and has submitted plans for its 425-viaduct in Balsall Common.
Residents have also been warned that Dalehouse Lane could be closed for up to a year during works there.
Upcoming work:
Closing Cromwell Lane during school holidays for two weeks in April 2023 and one week in May 2023 to divert utilities
Piling works for the Burton Green Tunnel and retaining structure throughout 2023
Finish building the Burton Green Tunnel roof slab at the South Portal
Constructing Broadwell Woods Embankment
Creating new woodlands, wetlands, and wildlife habitats as part of a 'green corridor' alongside the future railway
Constructing Crackley Wood Cutting
Building Crackley Wood Embankment
Finishing the temporary bridge over Canley Brook
Moving soil from Glasshouse Wood Cutting to Kenilworth Cutting
Building the B4115 Ashow Road Overbridge
HS2 also said there will be the "removal of the minimum number of trees and vegetation needed to safely build the railway and prepare sites for construction".
And an application for the new compound off A46 is expected to be submitted in May.
Cutting Objection
Local MP Zarah Sultana has objected to the design for a 750-metre cutting HS2 is planning to create to the north of Kenilworth.
The high speed rail developer submitted its design for the 11-metre deep Canley Brook cutting to Warwick District Council last year.
The scheme includes a 100-metre long, four-metre-high sound barrier on the south side of the crossing and HS2 said local homes will be offered noise insulation to reduce the impact of construction.
But the MP for Coventry South said the application should be rejected, stating that residents on the Coventry side of the project were not being considered.
"On behalf of my constituents in the Gibbet Hill area in Coventry, I have long taken an interest in the railway cutting, the vertical track realignment, and its associated landscaping works and noise mitigations in this area," the Labour MP said in her objection.
"I have strong concerns about these in particular and have made these known formally and informally at every available opportunity.
"Specifically, I object to the fact that the track is moving closer to the Coventry side of the Canley Brook area of the HS2 route, running between Finham Brook and the Crackley Wood Embankment.
"This then reinforces my objections with the relatively fewer noise pollution mitigations planned on the Coventry side relative to those on the Kenilworth side."
Read more here.
Like this story? Then subscribe to our FREE weekly newsletter to get the latest Kenilworth news straight to your inbox every Friday.