HS2 submits application for 750-metre railway cutting near Kenilworth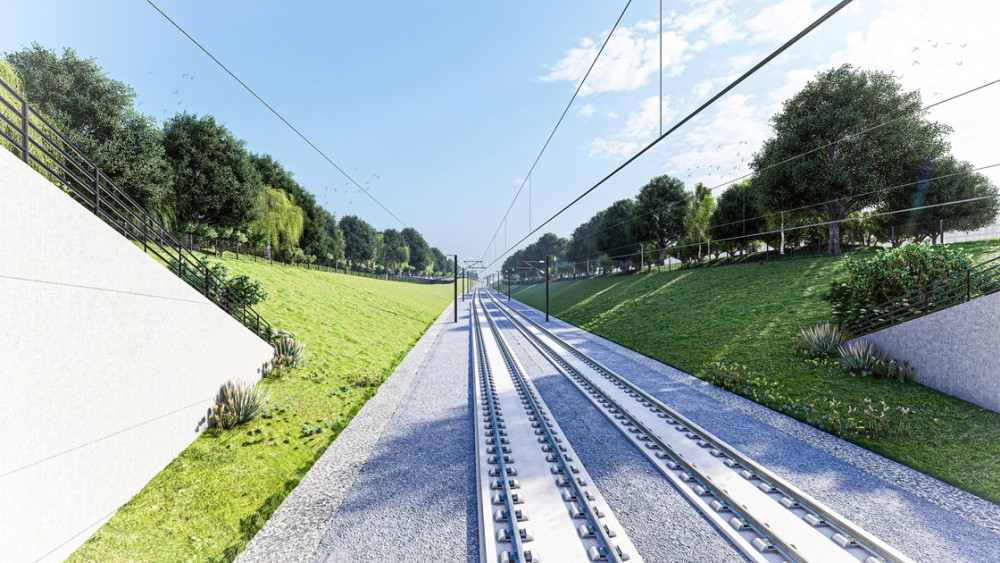 The proposed cutting would be up to 11 metres deep and 750 metres long (image via HS2)
HS2 has applied for planning permission to build a 750-metre-long railway cutting to the north of Kenilworth.
Plans submitted to Warwick District Council state the cutting will be up to 11 metres deep and will run from near Crackley Wood to the A429 Kenilworth Road.
If approved by Warwick District Council, the scheme will see "habitat creation" along the length of the line which will "benefit a range of species".
The proposed cutting is around 500 metres from Crackley Wood Local Nature Reserve, but the plans state there will be "no direct impact" on the woodland.
It added: "Proposed woodland planting along the top of the cutting will provide a linear feature to guide bats and other species to safe crossing points at Canley Brook Viaduct and the Bridleway W164 Overbridge.
"It will also provide screening for barn owls to minimise the risk of collisions with trains."
The cutting would be between Crackley Wood and Kenilworth Road (Image via planning application)
The application states that a 100-metre long, four-metre-high sound barrier will be built on the southern side of the crossing and local homes will be offered noise insulation to reduce the impact of construction.
Fences topped with barbed wire could also be built at the top of the cuttings "to reduce the risk of terrorism, crime, trespass and vandalism".
And a permanent access road would be built off Kenilworth Road.
HS2 has previously announced changes to the Canley Brook cutting which it said would vastly reduce the amount of excavation needed along that section of the line.
Changes have also meant the brook will only need to be diverted by around 80 metres rather than the 700 originally planned. A separate application for this work will be submitted by HS2.
See the full application here.