Mayor criticises 'complete mess' of tree works along busy Kenilworth road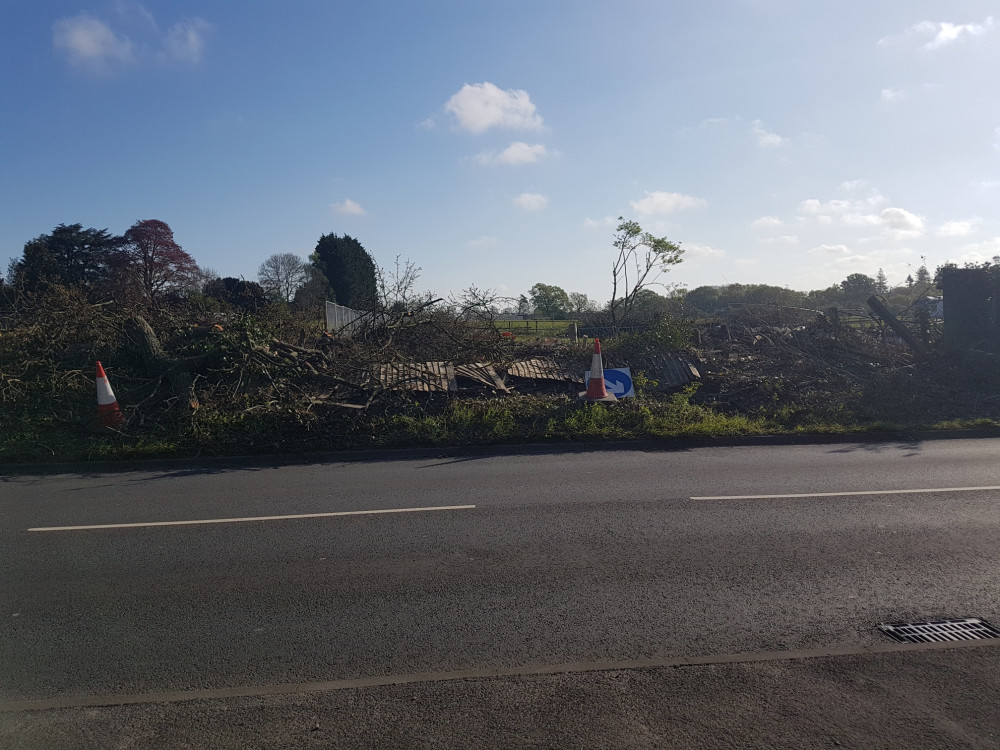 Trees and hedgerows have been removed along the A452 Leamington Road (Image supplied)
The Mayor of Kenilworth has criticised the 'complete mess' left by works along the Leamington Road.
Trees are currently being felled and hedgerows removed to make the entrance for a new 550-house estate to the south side of town.
"It is a complete mess," said Cllr Peter Jones at last night's Kenilworth Town Council planning meeting.
"Going down to the horse fayre site they have demolished some of the trees, they have left some of the others, there are half cut bits of timber all over the place, there is half a hedge left hanging around – it is just a mess and I am wondering how long it is going to last?"
Planning approval for the estate was granted in December 2021.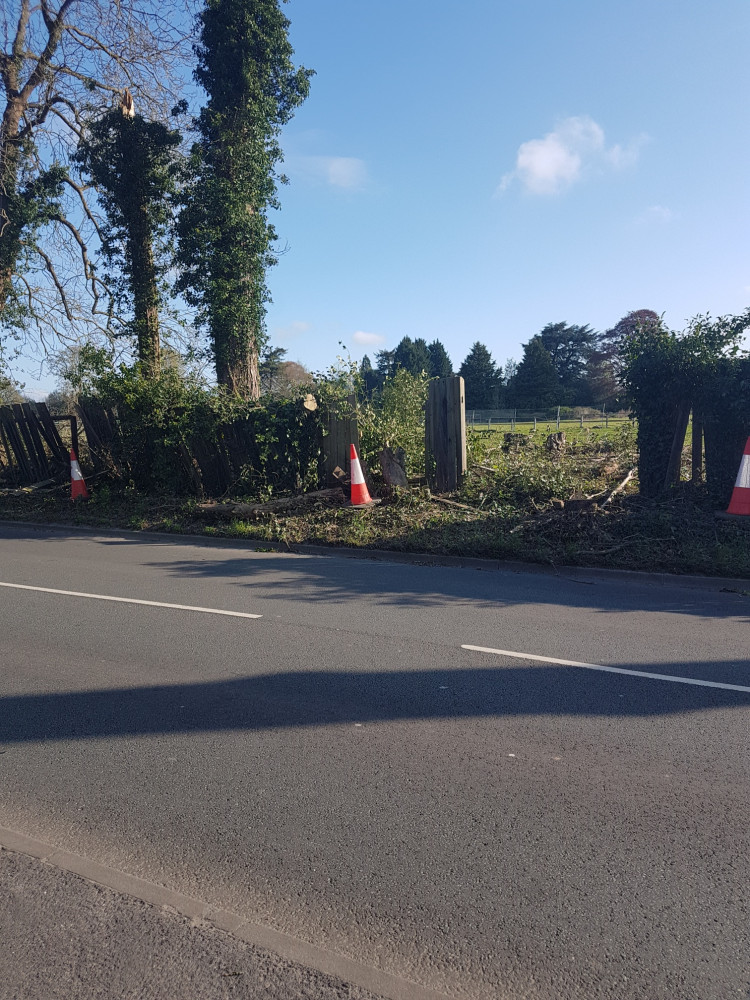 Councillors have criticed the 'complete mess' left behind (Image supplied)
As well as the houses the development will include a new primary school, community centre and 'employment land'.
The application was split into two parts. Full permission has been given for the first 98 houses with only outline approval granted for the further 442.
But with temporary lane closures and traffic lights in place along the road, residents have been left increasingly frustrated by the works.
Cllr Kate Dickson added: "The work is ongoing. I have great experience of trying to get from Leamington to Kenilworth yesterday and being delayed severely by trying to get through the lights.
"The restrictions are only there whilst they are working."
Drivers coming off the A46 heading into Kenilworth have complained about long queues due to the temporary lights.
And with roadworks already announced by Warwickshire County Council along the A452 and the Thickthorn Roundabout into May and June, things look unlikely to improve soon.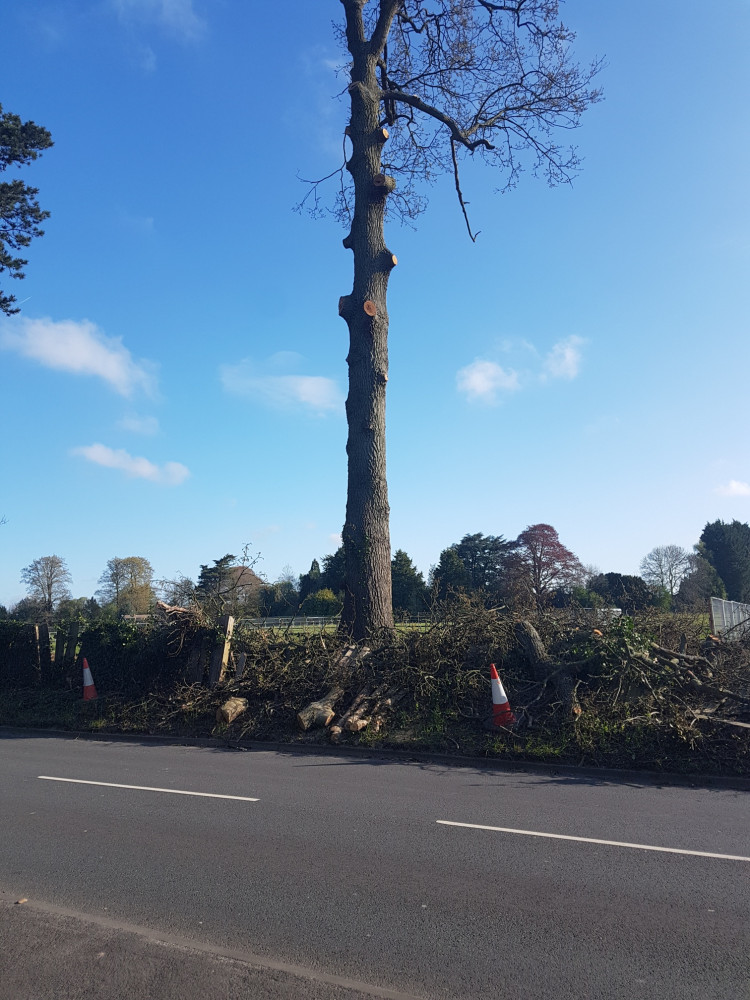 Cllr Jones: 'they have demolished some of the trees, they have left some of the others'