Thickthorn Roundabout receives £6.6m county council funding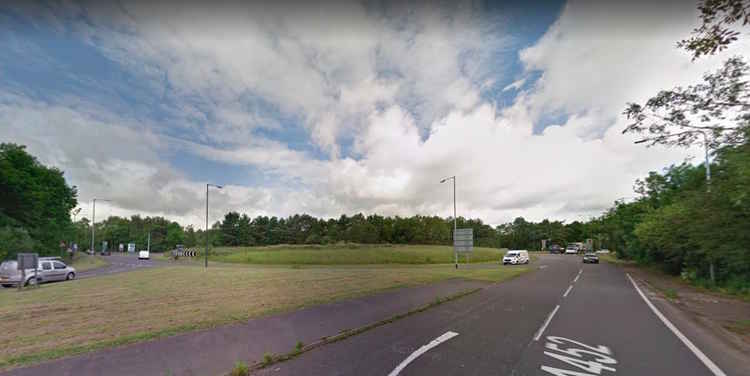 Warwickshire County Council will forward fund the £6.6million works on the Thickthorn Roundabout (Image via google.maps)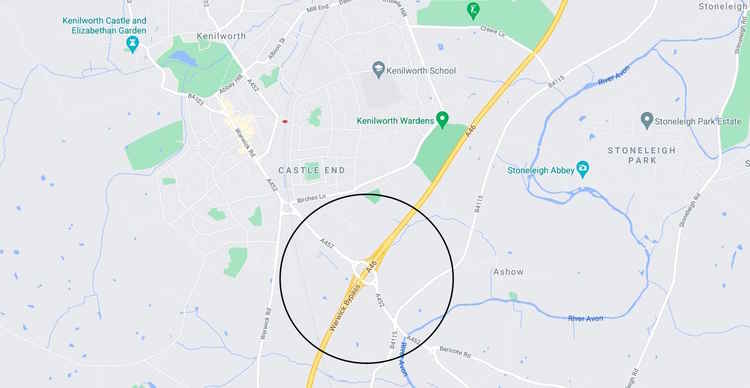 The Thickthorn Roundabout (circled) is the interchange between the A46 and the A452 (Image via google.maps)
Warwickshire County Council will forward fund a £6.6million development project for the A46/A452 (Thickthorn) Roundabout as part of the housing developments in east Kenilworth.
The plans were voted for at a full council meeting today and works are expected to begin at the end of 2022.
Improvements to the roundabout are required in order to cater for the 1,400 new houses, the new schools and employment land included in the local plan for the east of Kenilworth.
The money will come from the council's capital investment fund, and WCC will claim the money back from developers later in the process.
Highways England has said that improvements to the roundabout should be completed before the 150th new house is occupied so as not to cause increased pressure on the A46.
Portfolio holder for transport and planning Cllr Wallace Redford (Cons, Cubbington & Leek Wootton) said: "By choosing to develop these works as a council project, we gain the ability to ensure that the design of the scheme and the timing of the works coincide with and integrate with the Kenilworth to Leamington cycle scheme.
"Forward funding is not normal practice as it does place an additional financial risk on the authority, but in this case due to the synergies with the K2L cycle scheme and with significant amounts expected from 106 funding from the developers, we see it as a low risk and a good use of public sector resources."
The roundabout is set to have traffic lights installed, and the entrances expanded to three lanes. A new exit may also be added to allow access to the proposed employment land.
The roundabout will also need to accommodate the K2L cycleway. A final design is expected by spring 2022.