'I definitely heard them laughing' says Kenilworth Firefighter after assault on cycle home from work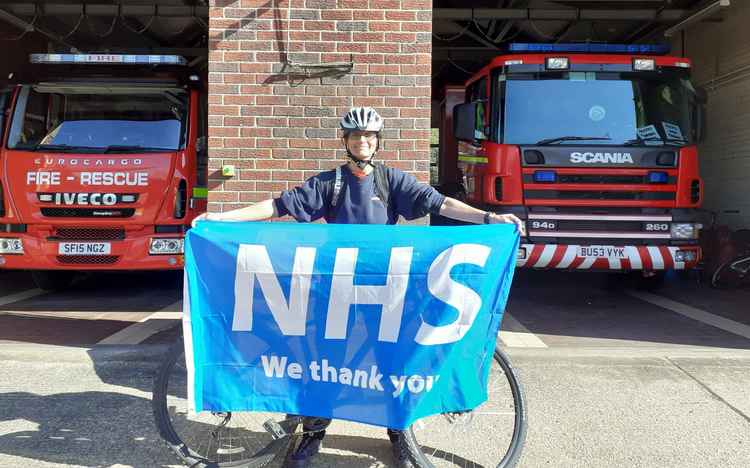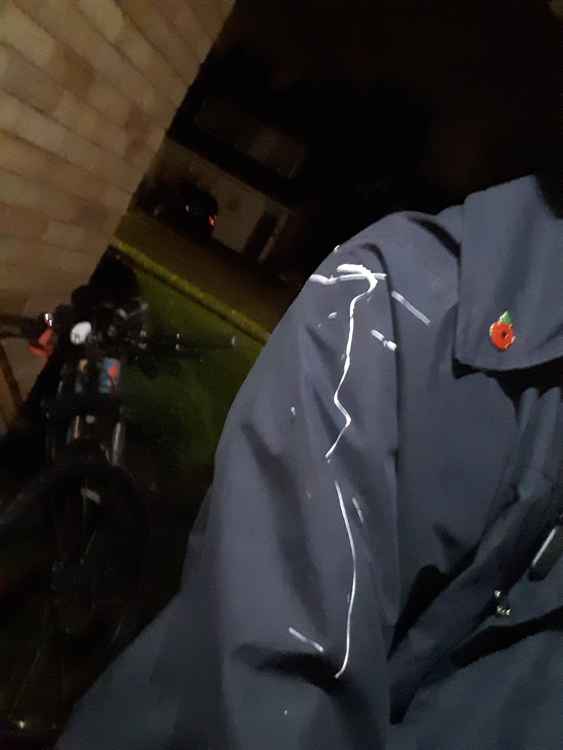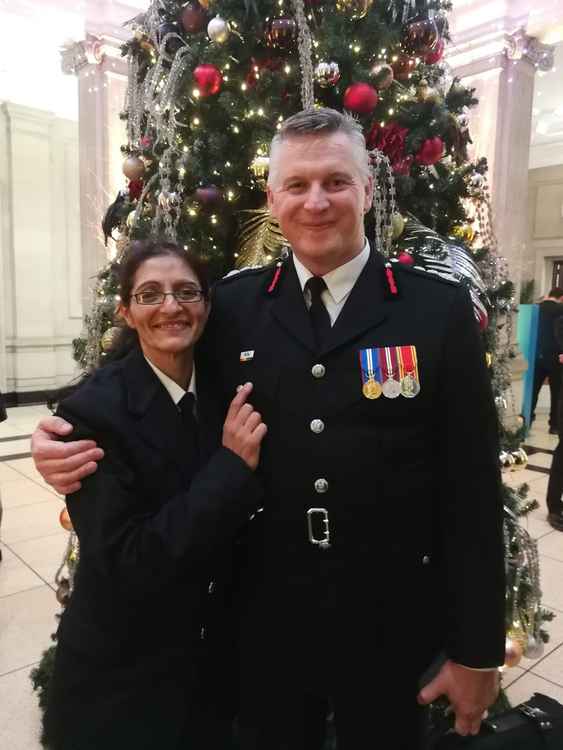 A Kenilworth firefighter has said "I definitely heard them laughing" after being assaulted on her cycle home from work on Wednesday, November 11.
Alison Insley has been an on-call firefighter at Kenilworth Fire Station for nearly five years. On her cycle back from a call in Leamington on Wednesday night, at around 8.45pm, a car drove past her at speed on the Kenilworth Road and threw what appeared to be white paint at her.
The car then sped off in the direction of Kenilworth and the occupants were heard laughing. Luckily not all the paint hit, but it did land on her fire service uniform, which meant that she was unable to continue with her shift.
Alison had been training during the day, before her evening shift where she was helping with the Hospital to Home scheme.
Her return trip from Leamington to Kenilworth is around four miles, which on Wednesday was a very wet and windy ride, not to mention the fact that the section of the Kenilworth Road she was on does not have any street lights.
Speaking to Kenilworth Nub News Alison said "I didn't really notice it, I think the wind maybe covered the sound of the car coming.
"I saw a car come past me with the window open which was strange because of the wind, I felt something hit my arm which I assumed was some debris from a tree, I would never have assumed that something would have come out of the car window.
"Then I heard the people laughing, and they sped off into the distance."
Whilst the incident was quick and Alison was unable to make out any details of the car due to its speed she said "I definitely heard them laughing.
"I could have fallen off my bike and been hit by a car behind, so I actually feel quite lucky that I am actually ok."
After the incident she then cycled around the town to see if she could spot them and prevent this happening to anybody else, but was unable to see them.
Whilst Alison was physically unhurt, she is certainly thankful that the incident was not more serious.
"I could easily have come off the bike given how windy it was.
"I am on call seven nights a week, so what if they had injured me and that put a Kenilworth fire engine off the road, because we haven't got enough crew.
"They obviously haven't thought through the consequences of their actions. The other night I was called out to a fire in Lapworth at 3am, what would have happened if that was Wednesday night, and Kenilworth were off the run?"
Whilst Alison was taken off the rest of her Wednesday shift to recover, she was back in work and back on her bike the next day.
"People said maybe I shouldn't be back on my back, but why should I be told what mode of transport to use?"
She added "I am glad it happened to me because I am quite resilient.
"Stuff like that could have had a much bigger affect off someone else, and made them change their lifestyle."
Alison has also received a large amount of support across social media, with well wishing messages coming from a variety of sources, most of whom people she doesn't know.
Chief of Warwickshire Fire and Rescue, Kieran Amos, also phoned her on Thursday evening to see how she was, "what a fantastic leader, he is fantastic for Warwickshire," said Alison.
He has said in a public statement: "Any attack on a firefighter is abhorrent and I am disgusted that anyone would think this is acceptable behaviour. Our firefighters are working hard to support the most vulnerable in our communities and attacking them in this way is totally unacceptable.
"What may seem like a joke, meant that we were left with a firefighter who was visibly shaken by the incident, which in turn had implications on our crewing for the rest of the evening.
"Now more than ever we need to work together as a community and ensure that emergency workers are able to undertake their duty without having to deal with mindless acts such as this one."
There is an ANPR camera on the road that police may be able to use to identify the vehicle, but anybody who has any information relating to the incident can call Warwickshire Police on 101 quoting incident number 401/111120.