Kenilworth squash coach named Volunteer of the Year by England Squash
---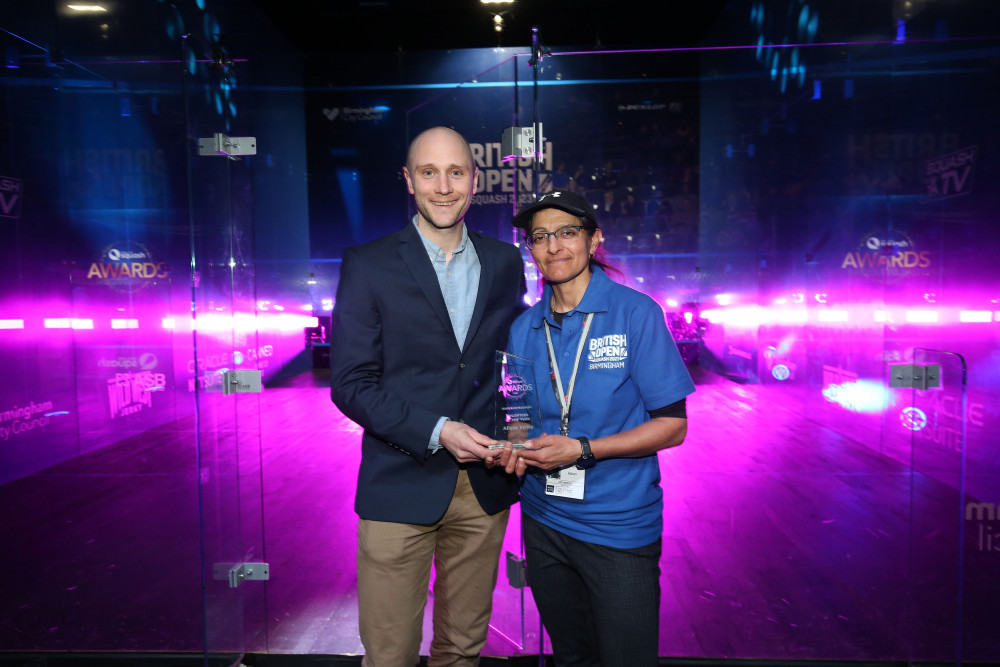 Alison Insley has been named Volunteer of the Year by England Squash (image by New Reach PR)
A dedicated volunteer from Kenilworth who has been helping run squash tournaments for over a decade has been named Volunteer of the Year by England Squash.
Local coach Alison Insley picked up the award at the British Open last week, having taken annual leave to be able to help out at the event.
But Alison, who met her husband and many of her friends through squash, had no idea she had been nominated until the email came through.
"Nominations went out and I got an email to say I have been nominated and selected, but they didn't say who had nominated me," she told Nub News.
"People do so much so the chances of me getting it are slim, but then I found out I had won just before the British Open."
She later found out that one of her nominations had come from the president of the World Squash Federation, Zena Wooldridge.
Alison said it was a "huge honour" to be nominated by such a important name in the sport.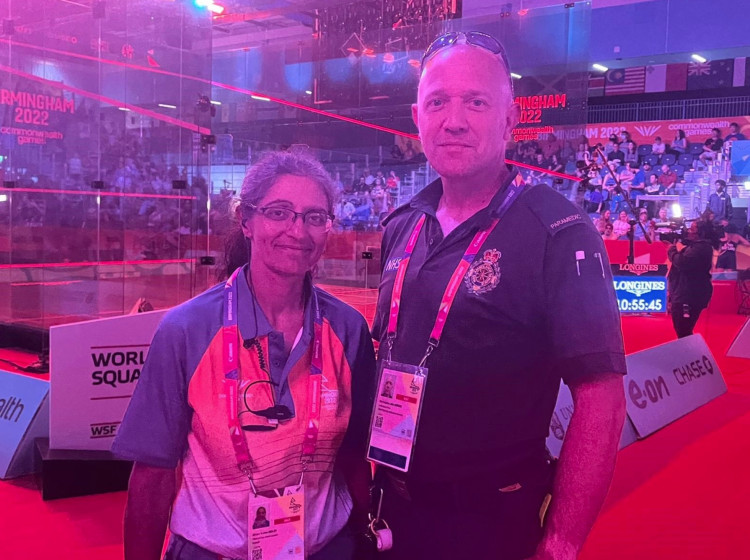 Alison has been nicknamed 'Glass Court Ali' by her fellow volunteers (image via New Reach PR)
"I love volunteering and I love being at the heart of a squash tournament. It has given me so much I want to give back," she added.
"The sport can't survive without volunteers. I am a community person and squash is my community.
"I have already put my name down for next year. Even though it is my birthday, I just really want to be part of the British Open - it is the Wimbledon of squash."
Alison, who helped organise volunteers across three venues at the Birmingham-based tournament, also said there were a number of benefits to being a volunteer.
As well as having court-side seats, she has managed to meet many of the world's top players and even managed to get photographs and autographs from this year's winners.
"I love volunteering because I get the chance to meet so many people from across the world," she said.
"I can walk past any of the world's top 20 squash players and they'll stop me to say hello and ask how I'm doing. The referees will thank me for doing a good job. They all really appreciate what I do.
"You can't beat the feeling of being part of a team that helps deliver something special."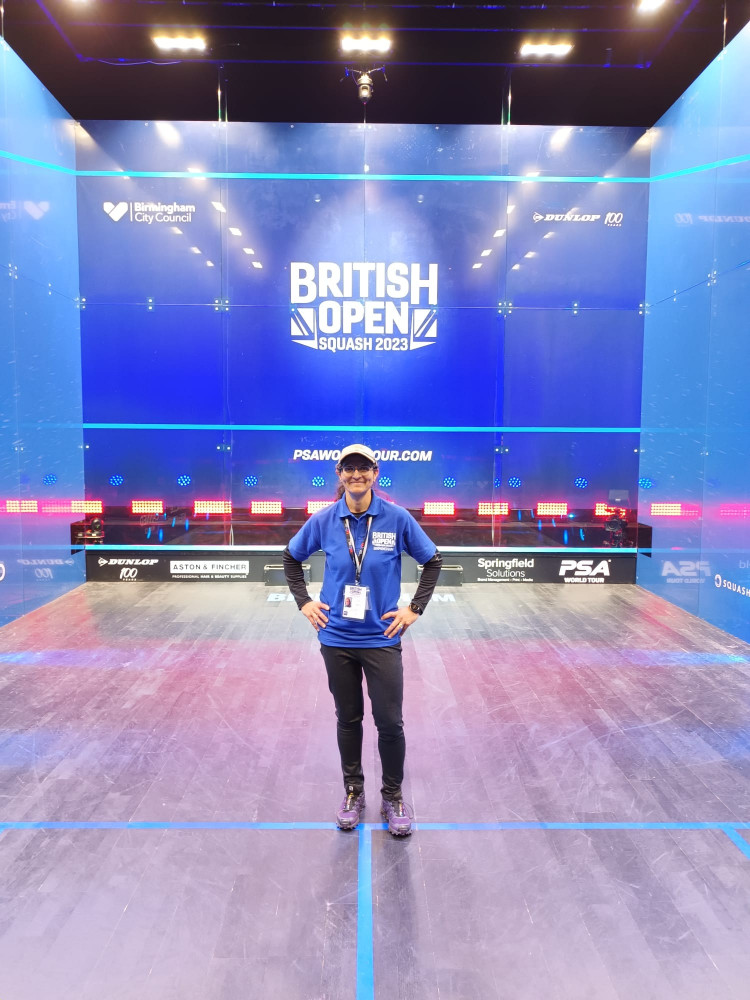 Alison has already put her name down for the British Open 2024 (image supplied)