Kenilworth Runners coping with new government measures
---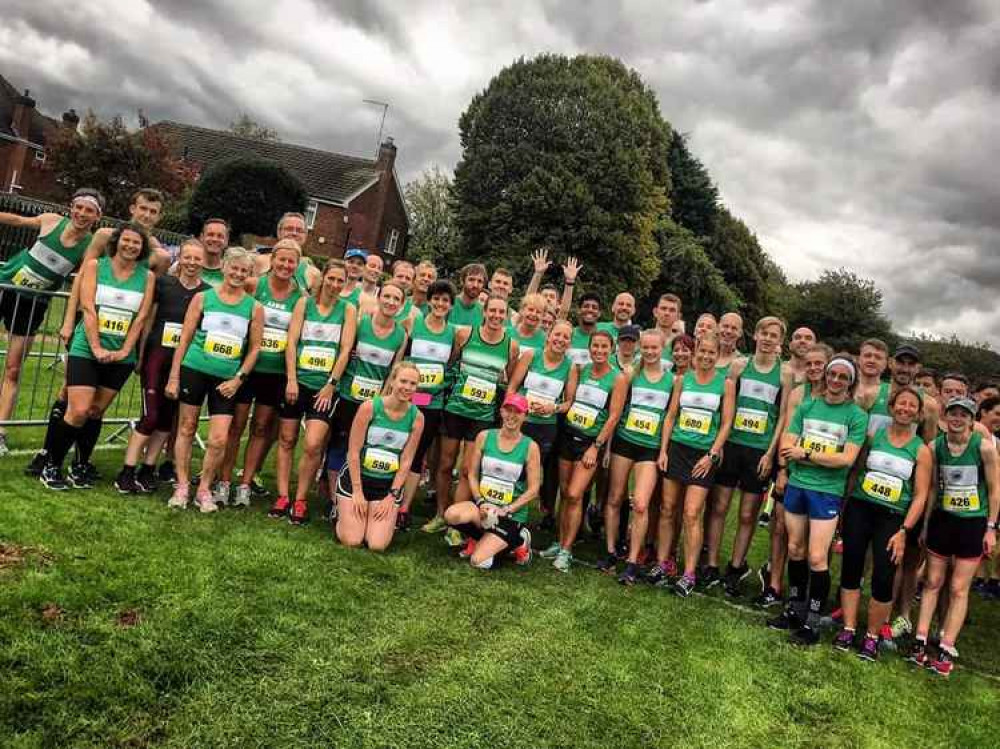 The Green Army taking part in the Balsall Common 10k last September
New government guidelines which have big implications for a variety of sports activities came into affect this Monday.
As confusion and mixed messages continue, Parkrun organisers have been left unsure as to whether they can return, we spoke to Kenilworth Runners about how the new situation will affect them.
The new government guidelines have restricted the number of people from multiple households that are allowed to meet in groups outside from 30 to six, with the exception of "team sports organised in a way limiting the spread of coronavirus"
Given that running events are not categorised as a team sport, this throws into question how Kenilworth Runners will be affected?
All large sporting events have long-since been cancelled, including the Kenilworth Half Marathon which was scheduled to be held last Sunday.
Discussing the latest measures, Kenilworth Runners Press Officer Richard Clark said to us "The latest changes shouldn't make that much difference to our position as we've been operating fairly cautiously in line with England Athletics guidelines since the start of the Coronavirus situation.†
The club issued a statement to members at the end of July which said despite guidelines allowing them to form bigger groups "Kenilworth Runners Committee have decided that club runs will continue to take place, for the time being, with a maximum of six runners (including a run leader)."
Organisers went further to accommodate for this, adding in additional running sessions and groups so that members did not have to miss out.
As well as this, Kenilworth Runners have, as many readers will have seen, added a number of online activities to their schedule.
"Our internal club handicap league has moved to a virtual format, allowing our members to compete in a monthly time-trial."
The Warwick Road Race League has also moved its summer competition online, during which the ladies section of the club has enjoyed great success.
With the winter cross country season fast approaching it remains uncertain as to how this will affect the club.
However, the resilience and caution that they have shown as a collective thus far will actually mean that for the time being, they will be far less affected than other groups locally and nationally.
Parkrun's Global CEO, Nick Pearson, had announced his plans to reopen all English Parkrun events by the end of October, after agreeing with the government that the public health benefit of its weekly runs outweighed the low risk of Covid-19 transmission.
However, given the new guidelines which were announced just a day later, this will not be possible under current regulations.
For Kenilworth Runners though, their adaptions to the 'new normal' have ensured that they can still operate and maintain the strong club spirit.
"At present we are told they are expecting the league to continue in physical form, however we'll continue to watch developments over the next weeks.
"We ultimately will take our guidance from England Athletics on any changes we need to make."