Kenilworth Runners donate £1500 to Myton Hospice from Virtual Grand Prix Series
---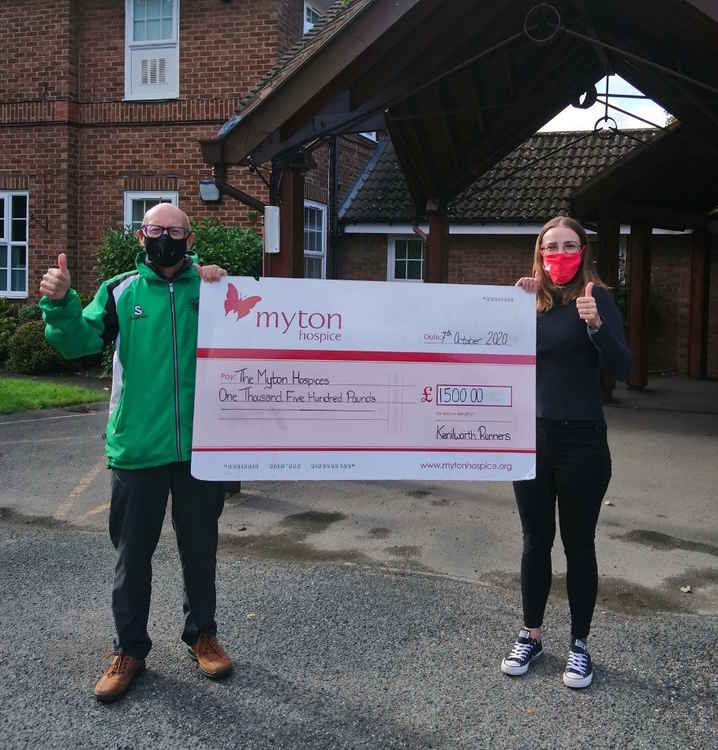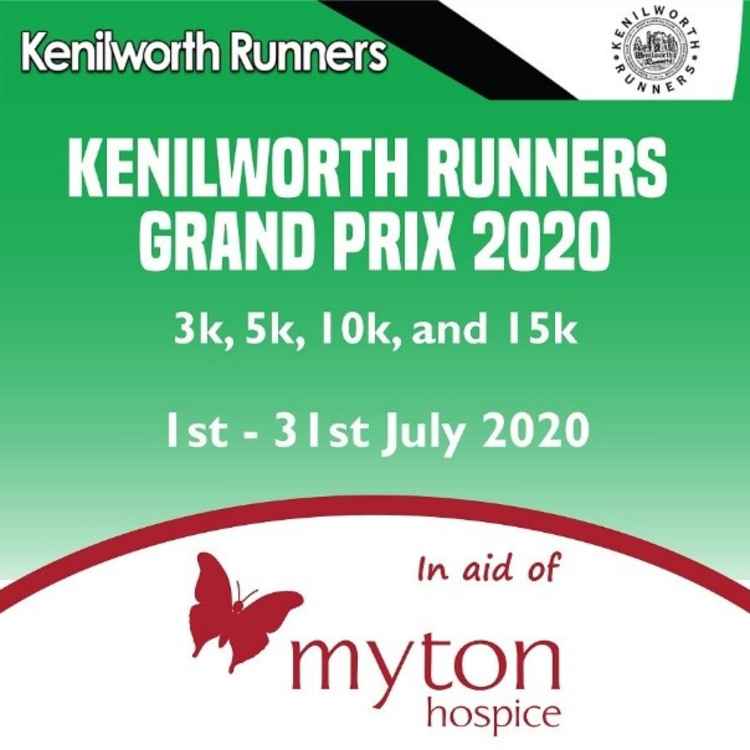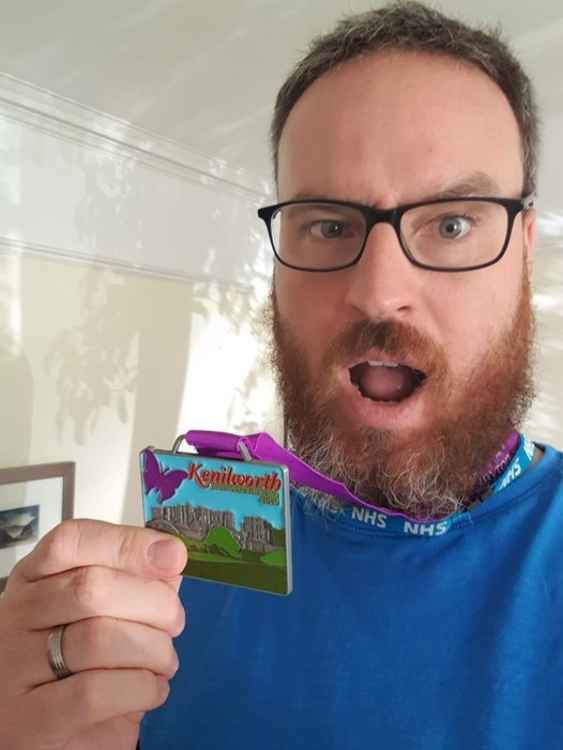 With Kenilworth Runners' main fundraising opportunities lost this year, their new 'Kenilworth Virtual Grand Prix Series' was born, and today the money raised through it has been donated to The Myton Hospices.
As a result of the coronavirus pandemic, the 2020 Kenilworth Half Marathon could not be held.
This was a great loss not just for competitors, but also for the funds that the race normally raises for charity.
To fill the void, the Kenilworth Virtual Grand Prix Series was devised and enabled Kenilworth Runners to raise money for Myton Hospice, a local charity with whom the group have a long history of supporting.
The series challenged runners to complete runs of 3km, 5km, 10km and 15km distances during the month of July.
98 runners completed all four of the races and earned the inaugural Kenilworth Grand Prix Series medal. Most of the runners were Warwickshire locals, however one runner managed to join in from New York, and was one of a few notable competitors taking part from further afield.
After the event, volunteers from Kenilworth Runners took part in helping deliver the medals as part of their group runs. This has meant that a third of the medals have been hand delivered.
The event raised a total of £1500 for Myton Hospice which was handed over by club secretary Dave Pettifer today to Myton Hospice.
Myton said that this amount is the equivalent of 60 hours specialist nursing care.
A number of free charity places were taken by fundraisers using the event to raise money for Myton Hospice which brought overall fundraising to over £3000.
If you would like to find out more about Myton Hospice and how the donation will be used, please follow this link.
3km Fastest Times
Male - Matthew Hadlum - 10:21
Female - Simona Cristea - 11:31
5km Fastest Times
Male - Matthew Hadlum - 17:44
Female - Dorota Woloszynka - 21:00
10km Fastest Times
Male - Paul Elwell - 40:58
Female - Dorota Woloszynska - 44:00
15km Fastest Times
Male - Paul Elwell - 1:01:13
Female - Dorota Woloszynska - 1:09:31