Cllr Rik Spencer: Looking back on my first year as a Kenilworth councillor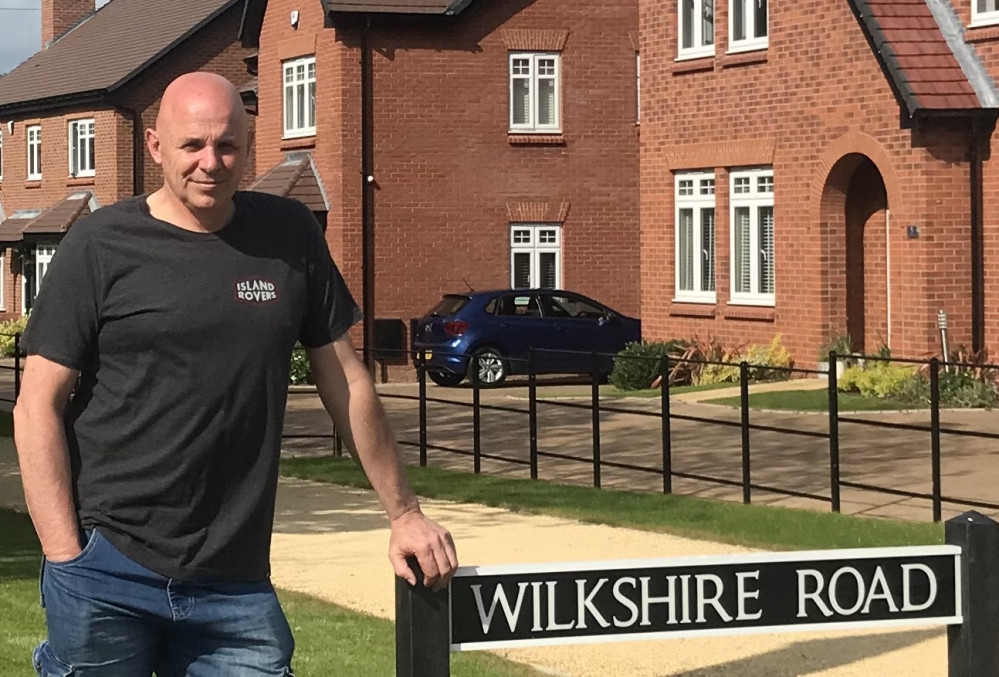 Cllr Rik Spencer was first elected to Warwickshire County Council and Kenilworth Town Council last May
From the day of the count back in May 2021, I am still very much humbled that residents voted for me to become their representative at Warwickshire County Council as well as on Kenilworth Town Council.
It has been an extremely steep learning curve, meeting lots of residents and trying to address peoples concerns.
Unfortunately, I don't have a magic wand and its impossible to deliver everything which you are asked too. But when you fail with one issue, there can be different means implemented to help the situation.
For example, early on in my new role, I was approached by a group of parents from St John's Primary School who are passionate about improving road safety at the school.
Fundamentally, they simply wanted the re-introduction of a school crossing patrol. However, after having a comprehensive traffic / pedestrian survey undertaken by WCC Education team, the school fell along way short of the target required.
Hence, while I've not been able to have a crossing patrol reinstated, I have taken action by having 20mph automated school warning lights installed on the approach roads to St John's - these should be working next month.
In addition, I've had WCC Highways install traffic bollards outside St Johns Primary School and Clinton to dissuade drivers from parking dangerously, or driving across the foot paths, in order to help our children get to school safely.
Trees
An early success last year was the pollarding of the lime trees on Priory Road and Waverley Road.
Residents had complained that the trees had become too high and where no longer sheltered from strong winds by the houses and therefore concerns had grown around there safety.
I've learnt an enormous amount about pollarding trees, while in the short term, they look quite horrific, it actually enhances the health of the tree and thereby prolongs its life.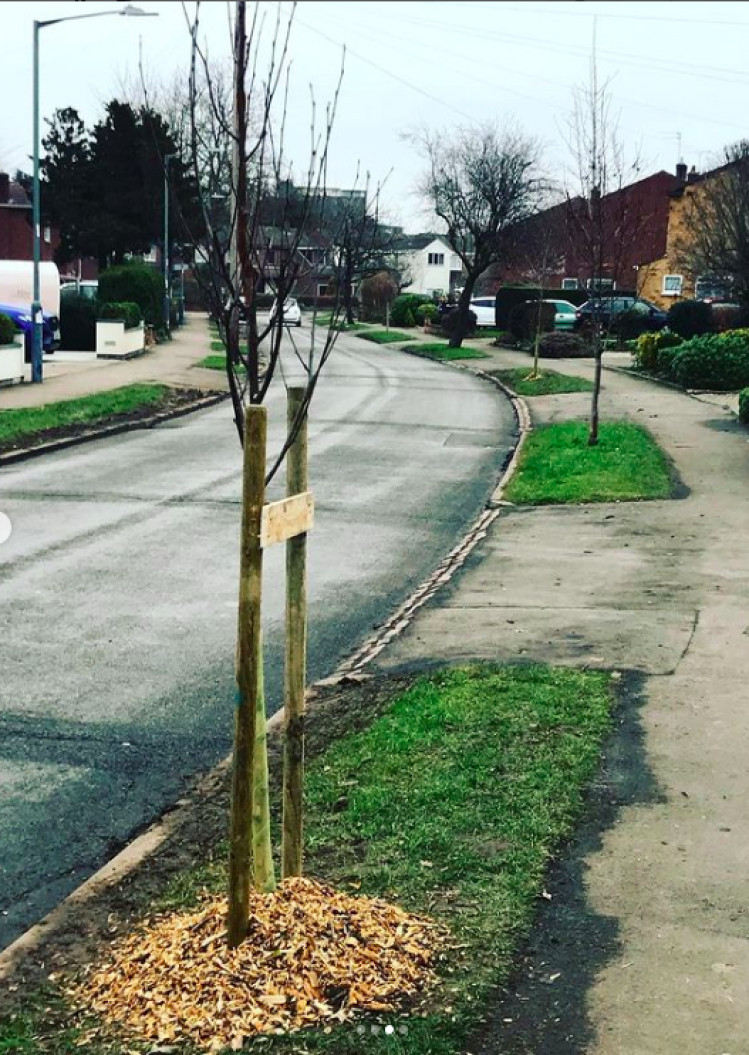 Cllr Spencer also helped Warwick Tree Wardens plant 30 new trees across Kenilworth
Having succeeded in having WCC Forestry team pollard these trees, I have now arranged for all the remaining 49 Lime Trees in St John's Division to also be pollarded.
I'm advised that this has been planned for October later this year.
Roads and Cycling
Staying with trees, I've also arranged to plant an Oak Tree for the Queen's Green Canopy in Kenilworth. I'm just waiting for the official plaque to arrive so we can then declare its location to everyone.
One of the most pleasing actions that I've been undertaking, is that of finding a solution to better connect residents of the Pavilions estate with the rest of the town.
I presented a paper requesting the funding of a feasibility study to KTC which gained unanimous support from all our town councillors.
WCC highways is due to provide an update in July on speed reduction, street lighting and a possible cycle route from the estate.
Talking of Cycling, I was privileged enough to be asked to introduce two teenagers, Isadora McAinsh and George Bell, to the leader of WCC Cllr Izzi Seccombe to present their petition calling for safer cycling routes to schools in Kenilworth.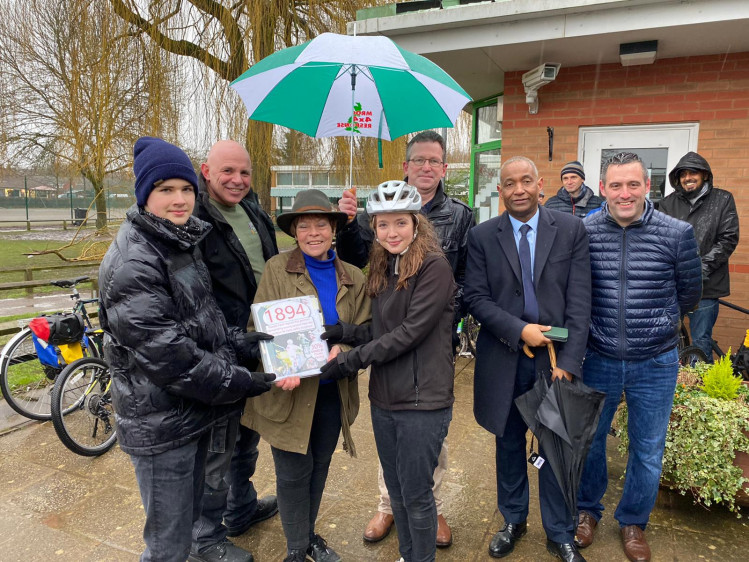 Teenage campaigners Isadora McAinsh and George Bell present the Pedal to Protect petition to Cllr Izzi Seccombe
Currently WCC have a consultation in place to convert the Clarke's Avenue / Farmer Ward Road foot bridge into a shared pedestrian and cycle path.
I have asked that WCC investigate extending this link via an the old bridle path running from Farmer Ward Road through to Windy Arbour.
Later this year, I'll be participating with Isadora and George at a workshop organised my Mark Ryder with his team at WCC, to see how we can best improve the cycling infrastructure in Kenilworth.
St Nicholas Primary
As a child, I went to St Nicholas Primary School and was perplexed to learn earlier this year that the school sports field has become so water logged, that children haven't been able to make use of the facilities for almost two years.
The school was even having to bring in specialist mowing equipment which wouldn't sink, in order to cut the grass.
After meeting with the head teacher and being shown the problem first hand, I've managed to get WCC to draw up a drainage scheme and share the funding 50/50 for its implementation with the school.
Works should start a little later this year to bring the sports field back into a usable condition.
Work on the St Nicholas Primary School field is expected to start this year
Fine Details
Little things matter to me in Kenilworth, such as the repainting of many of the white line road markings, having the vintage styled lamp posts repainted in old High Street / Castle Hill, replacing a bench much loved by residents in Regency Drive, having the road safety markings renewed on Birches / Glasshouse Lane.
And last weekend, we had the People's Street Party for the Queens Platinum Jubilee Celebrations.
While my role was one mainly of logistics (moving things from A to B) the fact was, Kenilworth had most of its councillors running around busily organising things to ensure that everyone who came enjoyed the celebration.
At the end of the day, man Kenilworth knows how to party!
Elections
A steep learning curve - but anyone can do it.
Next year we will have local elections.
Why not stand for Kenilworth Town Council and or Warwick District Council?
You can align yourself to one of the political parties, or stand as an independent.
Yes, being a councillor takes up most of your spare time, but the rewards from helping people and by doing your best for the town, is priceless.
You'll never please everyone, simply because there are so many different perspectives on life.
One can only try and do one's best.