Council says environmental impact assessment is needed for HS2's 30 hectare compound at Stoneleigh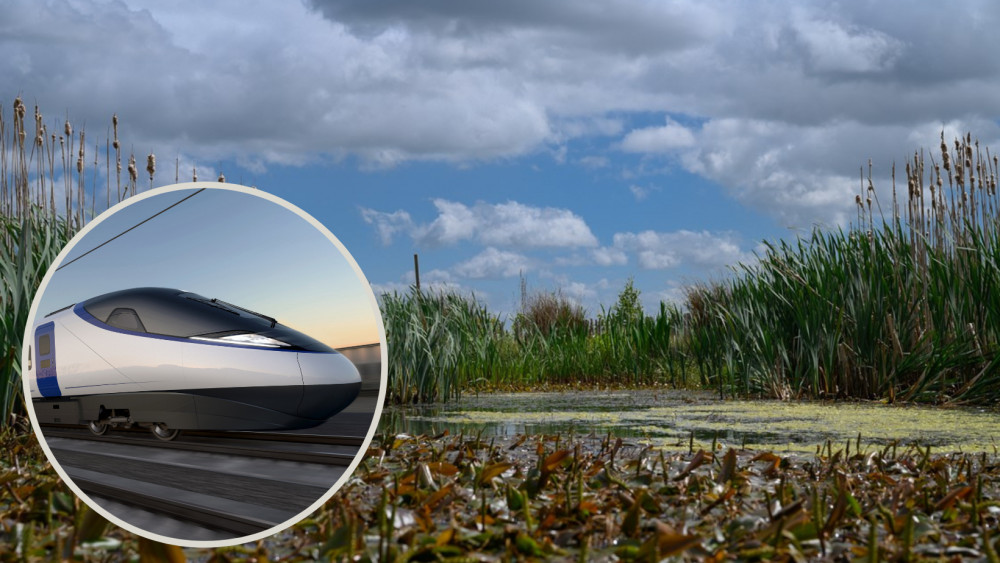 Kenilworth Town Council's planning committee said more information was needed about the Stoneleigh Road plans (Images via HS2)
More information on the environmental impact of HS2's plans to build a 30 hectare compound on Stoneleigh Road is needed, Kenilworth councillors have said.
Proposals by the high speed rail developers to expand an already existing worksite near the A46 were revealed earlier this month, with HS2 hoping to take over the site for at least four years.
The land will be used for storage of materials and HS2 predicts that 650 extra HGV movements would be made every day at peak times.
Whilst the planning application did include some details of the impact on local wildlife, Kenilworth Town Council's planning committee looks set to request a comprehensive study into the plan's effects on the environment.
Speaking at last week's KTC planning committee meeting, Cllr Kate Dickson explained: "Whilst it's not in our parish, not in our area, we have the opportunity to say do we want them to do an Environmental Impact Assessment. And if we do, why?"
Cllr Andrew Milton replied: "Can I suggest that the answer is yes we would like them to do an environmental impact assessment given the amount of construction within the area, it is important to understand what the impact on the environment and the biodiversity on the particular area would be.
"And we would like to see that before any decision or assessment is made by the relevant planning authority."
Other councillors agreed, stating that HS2 needed to address both the impact of widening the site by 30 hectares and decommissioning the area in four years time.
"I think that must be so. If you think about the area concerned - 30 hectares - it is a good size small holding it really is. Abbey Fields is about 27 hectares I think," said Cllr Michael Coker.
Adding: "The restoration afterwards is perhaps the most important bit.
"With that sort of size of site that has been used over five years and developed over five years in a variety of ways with heavy machinery and no doubt roads put into it, it will be very difficult to put back into farm fields, very difficult indeed.
"At this stage we can just tie it down as hard as we can."
However, councillors were not able to reach a conclusion during the meeting as some of the planning documents had not been made available.
The committee said it had not had enough time to consider the plans as a result, and asked whether HS2 would be able to give them a briefing.
But Cllr Dickson said: "Because this is all made by act of parliament, it is almost a courtesy that they ask town and parish councils for any sort of consultation.
"If we don't respond on time it doesn't make any difference really, it won't change the plans.
"But we do need to raise these environmental concerns."
As a result councillors delegated the submission to Cllr Graham Hyde who will prepare a report on behalf of KTC's planning committee.