Kenilworth sign season off in style with convincing victory over Lichfield
---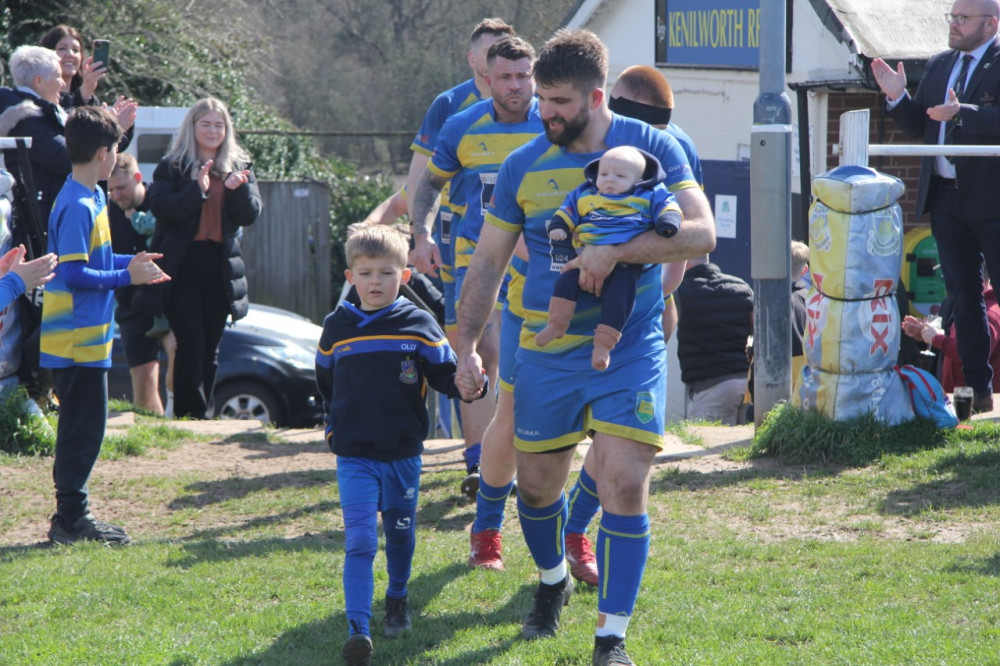 Bobby Thompson led the Kenilworth line for the last time on Saturday (image by Willie Whitesmith)
Playing in front of a large home crowd, all eager to see Bobby Thompson in his last game as captain, Kenilworth Men defeated Lichfield 57 point to 21 in their final match of a tough but successful Regional One Midlands campaign.
While Lichfield's relegation had already been confirmed, the home faithful knew it would not be a straightforward encounter given the the stranglehold the visitors have had on the fixture over the past two seasons.
But in his last game as skipper Thompson delivered another imperious performance to lead from the front and add to his already impressive points haul.
The Kens legend ends the season as leading try scorer (10 for the season) on 257 games and 647 points for the club - a tally only set to continue as he will stay on as a player next season.
Other notable performances came from Max Robinson and Todd Freemantle - club president, Dom Carrick's pick for man of the match. Players at opposite ends of their rugby careers but both going above and beyond for their team on the day.
Ollie Stone added to his personal try tally for the season (nine) with a trio of drive-overs from close quarters.
Points scored by: Stone (three), Robinson (two), Thompson, Peppitt, Harrison and Grace. Morgan chipped in with six conversions.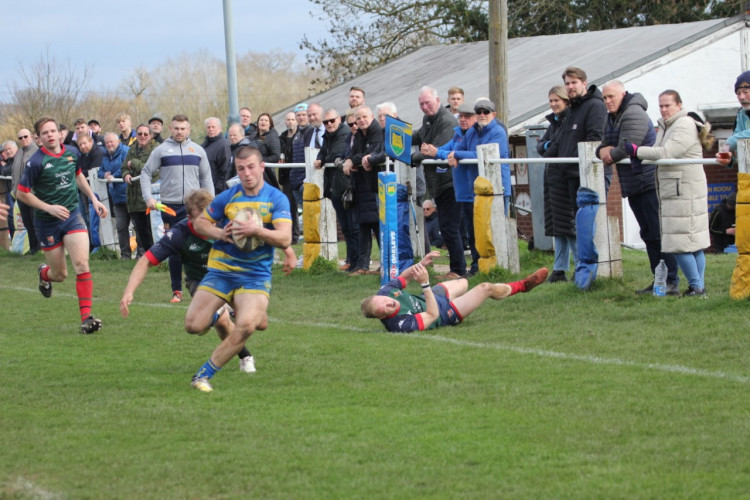 (image by Willie Whitesmith)
Having been promoted, there was an element of the unknown about this season. Looking ahead to the challenge, and whilst keeping the ambition private to the group, the players set themselves the objective of finishing in the top four - a gutsy and possibly over optimistic target for the new boys in the league.
Whilst they did not achieve the season aim, there can be little disappointment in a campaign that has established Kenilworth as a, if not the, leading junior club in Warwickshire.
As the players head off for a summer break, or pleasingly as is the case for several, onto represent the Warwickshire County side, the club said all that is left to say is thank you.
Thank you to all the players, coaches, medical, management and committee reps. who have all played your part in this season's success. To all the club members, supporters, sponsors and wider #kenfamily, thank you for getting behind the boys and being there home and away.
Final thanks must go to coaches Phil Boulton and Joe Snow who both step down from their respective player/ head coach and assistant coaching roles.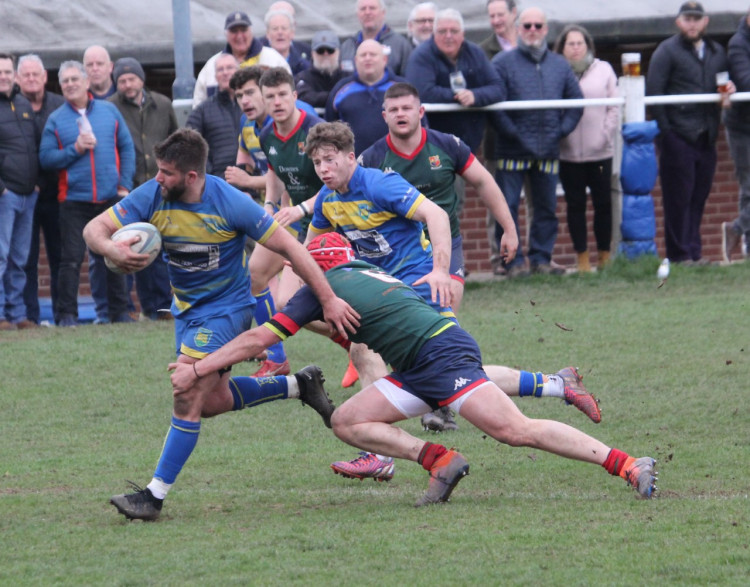 (image by Willie Whitesmith)
One of only two coaches to beat Kenilworth in the 18/19 season (the other was Todd Freemantle), Phil has been head coach for the last three seasons (includes the Covid curtailed 20/21 season) and played more first XV games than any other player this season; quite clearly Phil has been the rock that Kenilworth have built everything on and will be a hard act to follow.
In his time with the club Joe has developed into a fine coach, combining a wealth of knowledge as a player for Coventry and before that Exeter Chiefs, with a keen eye for detail.
Joe has led video analysis something that has underpinned the collective effort. The process of replacing Phil and Joe is being headed up by club Director of Rugby, Jai Purewal and Todd Freemantle who are continuing in post next season.
Kenilworth Women secured their place in Championship North by gaining a bonus pint in a narrow defeat to Novocastrians - another superb achievement in the second tier of Ladies rugby and the future looks bright with the Men's Colts defeating Broadstreet 31-14.