Men's captain at Kenilworth Rugby Club set to step down
---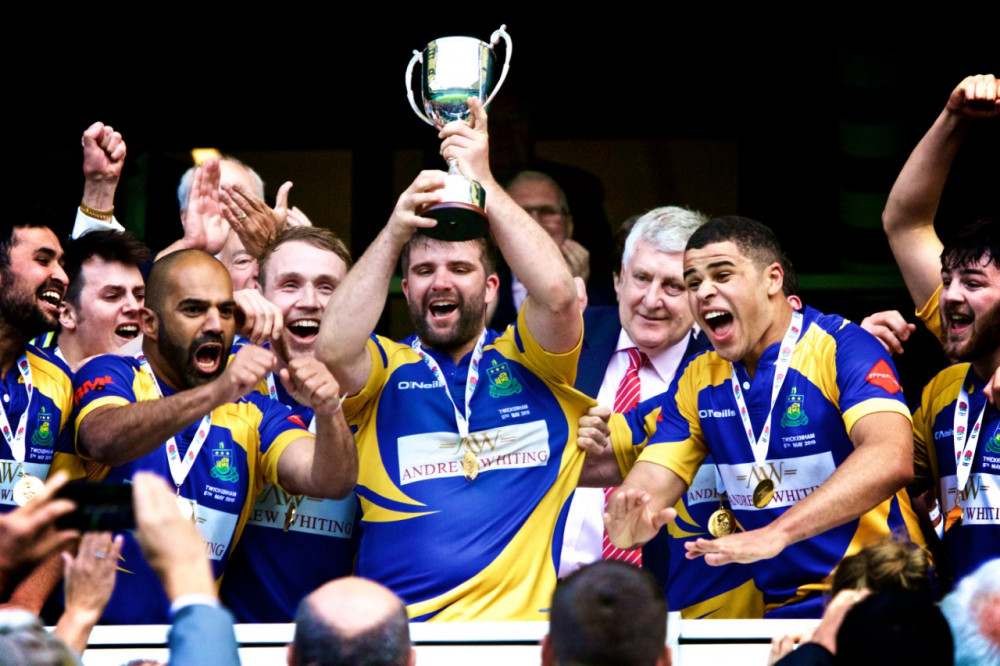 Bobby Thompson lifts the RFU Intermediate Cup at Twickenham in May 2019 (image via Willie Whitesmith)
Mini & Junior. Colt. Senior debut. Club captain. Club stalwart. Multiple league promotions. Twickenham winner. Legend.
It's a CV that would stack up against most, and one that Kenilworth Rugby Club's very own Captain Marvel Bobby Thompson can truly be proud of.
This Saturday's final game of the season - at home to old foes Lichfield RFC - will mark the Kenilworth man's final game as skipper before he steps aside from captaincy duties after over seven years and multiple successes at the helm.
Having managed to step onto the pitch a staggering 256 times so far, amassing 637 points in the process, Thompson has made the tough decision to step away from the leadership position and focus purely on playing duties.
This is in no small part to having ensured that the next generation of Thompson is on the Blue and Gold production line in the form of his newly born son, Bodhi.
"It's been an absolute honour to represent the club that I've played for since I was a boy; a huge privilege and something that I've always given my absolute everything to on the pitch," he said.
"I still fully intend to play, but feel that it's the right time to hand over the reins as skipper; I've enjoyed every minute so far and have made so many memories and forged some solid friendships at the club so far in my career, playing alongside some great teammates and in front of our immense support, week in, week out".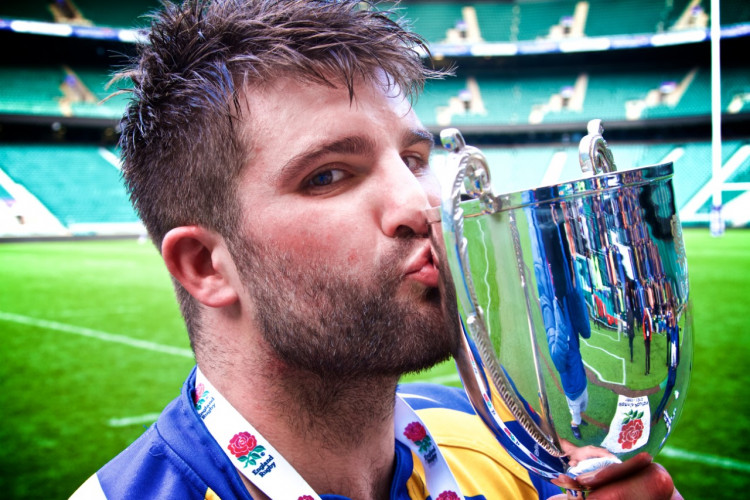 Bobby has made over 250 appearances for Kenilworth (image via Willie Whitesmith)
Director of Rugby, Jai Purewal, commented: "It's hard to put into words the influence Bobby has had on this club.
"Lots will be said by those more eloquent than me in the days, weeks and years to come about his contribution as senior men's captain, but for now, and not forgetting he will be still playing next season, let me say this: Watching Bobby's journey from the M&Js, to his first game in senior rugby, to becoming captain, lifting the trophy at Twickenham and more since then, has been an absolute joy and a privilege.
"Thank you, Bobby, for everything you have done as skipper; you have been at the heart of all that is good at this club for many years now; you can be very proud of what you have achieved and the example you have set to future generations of club players including, of course, Bodhi."
Saturday's game against Lichfield RFC kicks off at 2pm at Glasshouse Lane, and the boys in Blue and Gold will be looking to sign off the season with a win, for which all support will be greatly appreciated.