Kenilworth RFC sign new deal for women and girls rugby with Leicester Tigers
---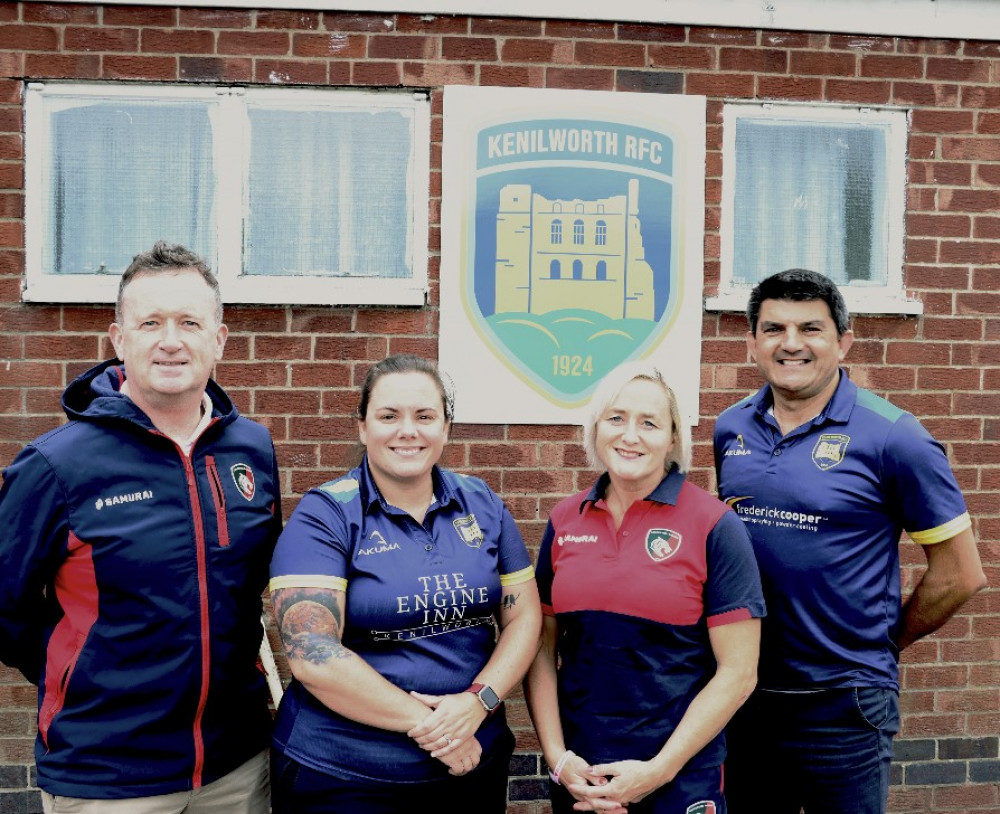 From left - Scott Clarke (Leicester Tigers), Becci Lewis (Kenilworth RFC), Vicky McQueen (Leicester Tigers) and Jai Purewal (Kenilworth RFC) (Image supplied)
Kenilworth RFC is "delighted" to announce an exciting new partnership with Leicester Tigers that will strengthen the existing women and girls section, providing Kenilworth players with a clear pathway from grassroots to Premiership rugby and beyond.
The agreement signed by club director of rugby, Jai Purewal, and Leicester Tigers' head of global partnerships, Scott Clarke, is the latest milestone for the section, which has enjoyed continued growth since its origination in 2015.
Kenilworth Women's head coach, Becci Lewis said of the new partnership: "As a grassroots club, it's exciting for us to keep getting better and be at the highest possible level of the amateur game.
"We have found that the clubs that perform well at this level (Championship) tend to be in partnership with their local Premiership Club, allowing them to field a number of dual registered players, playing alongside the home-grown talent, with everyone benefitting.
"Though it's still early in the partnership, and indeed pre-season, we have already seen a positive change in the camp."
Leicester Tigers women gained promotion into the Premiership for the 2023/24 season, having finished top of Kenilworth's league last term.
Leicester Tigers' head of women's rugby, Vicky McQueen added: "We are thrilled to welcome Kenilworth as a new partner club, alongside Lichfield.
"Ultimately our aim is to bring as many players as possible into the game we all love, whether that sees them progress to first team level in the Premiership or helping Kenilworth to continue the incredible progress they have made over the last few years - the more people playing rugby consistently, the better.
"From a Tigers perspective, to be able to offer younger players who might not quite be at Premiership level immediately, the opportunity to get consistent minutes on field at the next highest level of the women's game, is crucial and offers the player the best chance at sustained development."
One player to already have made the step up, from Kenilworth into the Tigers wider squad is wing Tami Agboola, who was a star player for Kenilworth last season.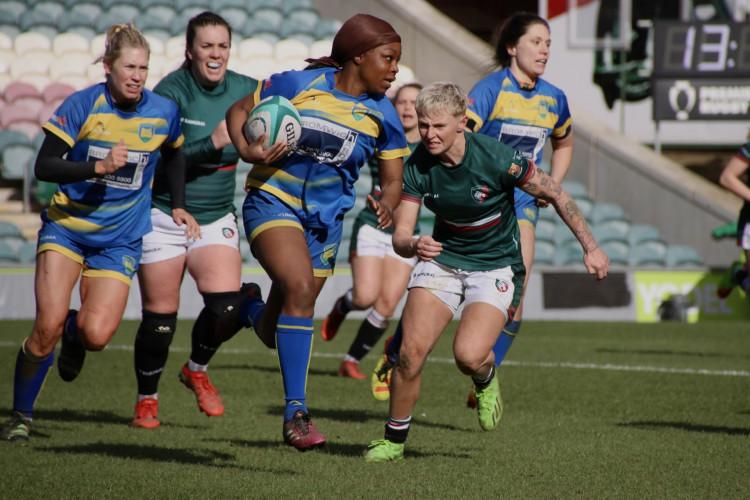 Tami Agboola playing against Leicester Tigers last season (image supplied)
That Tigers have taken her on is no surprise to Lewis.
"Tami was a standout player not just for Kenilworth but across the league, and when Vicky approached us, it made perfect sense that she should be whilst we would of course love to have players with Tami's ability in our team, we are absolutely right behind her as she takes the next step in her rugby career," she said.
"She's got a big challenge ahead of her, but it will be amazing to see her play in the Premiership.
"Importantly for the women and girls at Kenilworth, it shows what's possible - Tami is a great poster girl for the new partnership."
When asked how she feels being the face of the new partnership, Tami said: "It feels a little strange to be honest, my aim is to be the best player I can be.
"I am very grateful to the Women's coaches and players at Kenilworth for helping me achieve my ambition.
"I've got a lot to learn and am nervous but excited about challenging myself at the next level. For any player out there, I cannot recommend Kenilworth RFC highly enough.
"They challenged me to be better, whilst appreciating the other commitments in my life; to think that I will be the first of many players to take this big step is humbling and very exciting."