'We can't keep building more football stadiums' says councillor as future of CBS Arena remains unclear
---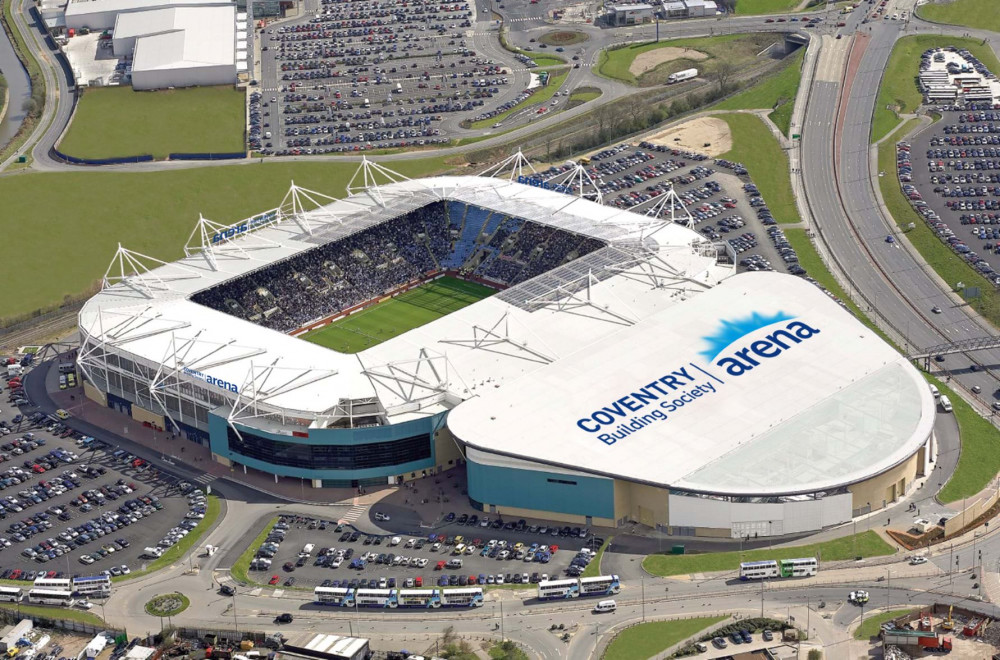 Arena Coventry Limited has filed a notice of intention to appoint administrators but hopes to find new owners within the next two weeks (image via Advent PR)
Coventry City Football Club should be included in the long-term future of the Coventry Building Society Arena, a city councillor has said.
Speaking during a lengthy debate on the ongoing situation around the club's home stadium yesterday (October 18), Cllr Gary Ridley called on the leader of the council to "bury the hatchet with the Sky Blues".
"Coventry City FC must be part of the solution if we are to go forward with a viable, permanent, lasting solution settlement at the CBS Arena," he said at yesterday's full Coventry City Council meeting.
"We are not made of stadiums in Coventry, and we can't just keep building them around the city."
Cllr Ridley's words come as Arena Coventry Limited (ACL) - which was not included as Wasps went into administration - look to find a new investor for running the stadium.
ACL has filed a notice of intention to appoint administrators but hopes to find new owners within the next two weeks.
Leader of the council Cllr George Duggins said he did not think it was "inevitable" that ACL will fall into administration, and said he hoped a new owner "will take the arena forward".
"The ambition is that the club stays at the Coventry Building Society Arena and remains at the Coventry Building Society Arena for a long time. That is very clear," he said.
The Sky Blues, who returned to the city in 2021 having played at St Andrews in Birmingham for two seasons, have announced plans with the University of Warwick to build a new stadium near Kenilworth which will also form part of a proposed eco-park.
However, a planning application for the development is yet to be submitted.
But when asked about the meetings he had already held with potential investors at the CBS Arena Cllr Duggins did not give a clear answer on whether he would hold one with Sisu.
"My view is that what will happen in respect to the lease is that it will be awarded by the administrator," he added.
"Whoever makes a bid, if Sisu makes a bid, that is not for anyone in here to have a say.
"It is for the administrator to decide what is the best bid."
And with the Sky Blues' lease agreement at the stadium running until 2031, Cllr Duggins said a new owner would "be absolutely crazy" to turf out the football club.
Wasps announced on Monday that 167 players and members of staff have been made redundant as the club has gone into administration.
The club had also pulled plans to expand its Henley-in-Arden training ground this month.