Wardens old boys return to Glasshouse Lane for eight-goal thriller
---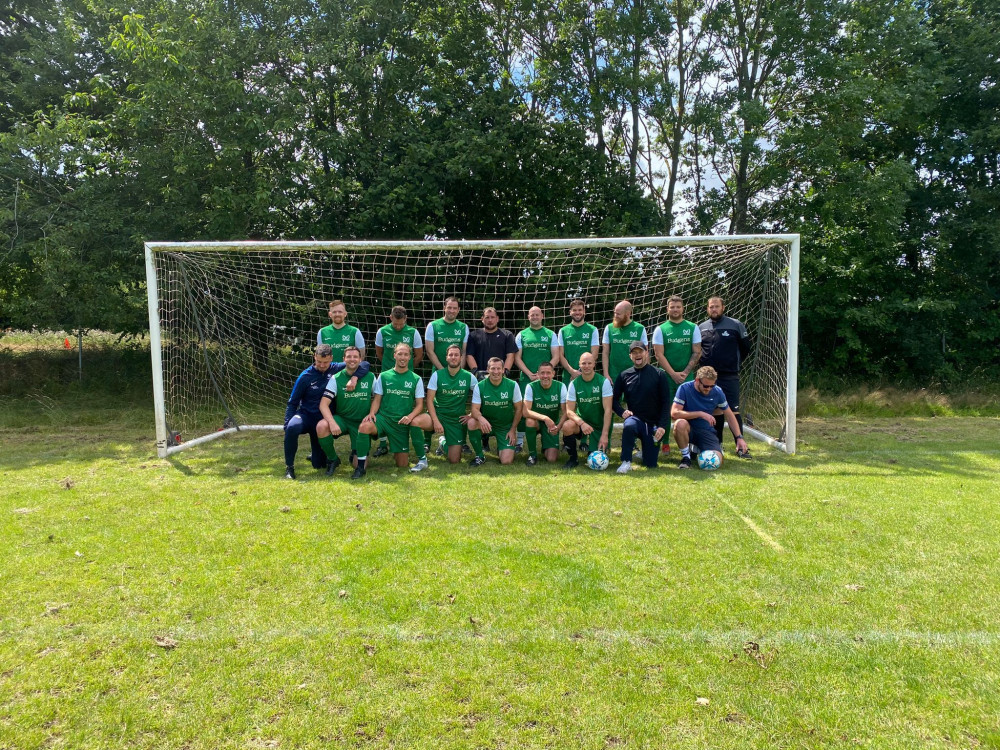 A team of former Kenilworth Wardens players took on the club's current Sunday side (image via Kenilworth Wardens)
Kenilworth Wardens' old boys showed they still had it as they played out an entertaining 4-4 draw with the club's Sunday side.
The first of what is set to be an annual fixture saw former club players return to Glasshouse Lane on Sunday and race into a four goal lead, only to be pegged back in the dying moments.
On 15 minutes a cross from honorary old boy Stan Moss found old boys captain and club legend Tommy Griffith who from 15 yards out slammed the ball into the top corner off the post - despite a touch from Sunday captain Alex Brown in the Wardens goal.
Ten minutes later the goal scorer played a long ball forward for Mike Coleman to chase before muscling his defender and getting away a shot from a tight angle. His effort was saved by Brown but fell nicely for a tap in for Coleman.
Again the Sunday skipper produced a heroic save but the shot came straight back off Luca Valle for an own goal.
On 50 minutes a long ball forward was played by Jack Lea. Mark Hickey expertly brought the ball down and played to Moss, his first time pass found Coleman who slotted home despite a last ditch tackle from Phil Rudd.
On 67 minutes old boys took a 4-0 lead. Brown came out of goal and passed into centre mid, a loose pass fell to man of the match Coleman who struck from 45 yards out lobbing Brown.
Despite being 4-0 goals up, expectedly, old boys started to run out of steam. On 69 minutes a corner was played out towards Eamonn Richards who passed to Valle. His cross found Dan Twigger whose scissor kick side volley arrowed straight into the corner of the goal.
Three minutes later the same combination provided a lifeline for bragging rights. Valle again on the right hand side passed into Twigger 16 yards out, who beat his man and passed into the bottom corner.
With five minutes left the game looked won for the old boys, but when Dane Watt won a foul on the edge of the box on the left hand side. Richards crossed in for Sean Povey to head home.
Then with seconds left on the clock, Twigger won another free kick on the right hand side. Richards again floated a ball to Povey who brilliantly headed into the bottom corner to equalize.
"So many legends were here today and was great to see them. I want the players of the past to know they are part of our present and our future," first team manager Richards said after the game.
"The game was great, proper fun and obviously these old boys played for wardens for a reason, so much talent there.
"Moving forward this will be an annual thing and I want to grow this and for it to be a major event in the calendar for old wardens player, current and family, friends and people who previously came to watch."