Kenilworth Wardens put five past Coventry Phoenix as preseason continues
---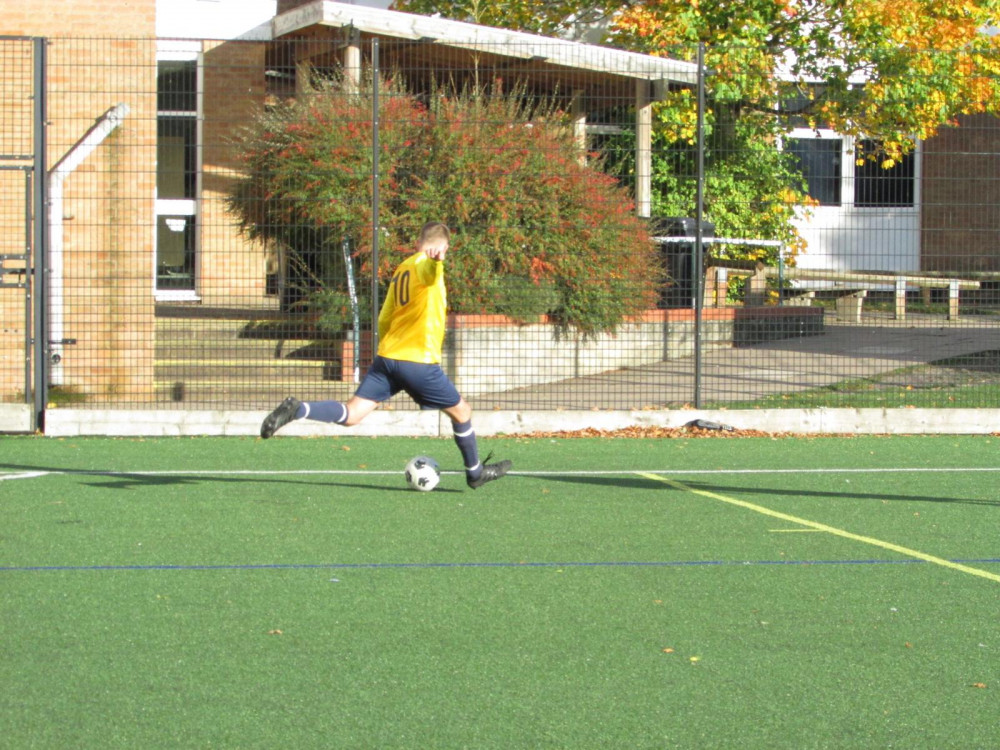 Kenilworth Wardens won their first game of preseason against Coventry Phoenix (image by Alex Waters)
Kenilworth Wardens nearly let a four-goal lead slip as they travelled to Coventry Phoenix for their third game of preseason.
A brace from Ben Edmunds followed by an own goal and an Andy Legg spot kick put Wardens four to the good before the break, only for the hosts to pull three back.
But in the dying moments the Kenilworth skipper once again stepped up from 12 yards to make sure of the result.
"We're getting towards the level I want us to be at which is great," Wardens manager Eamonn Richards said after the game.
"First half was really good and naturally with the quality they brought on meant second half was more difficult. Was really tough there today with only having 13 players and everyone put a proper shift in.
"Second half was a learning experience for our team and defence. Always going to be periods of games where we are on the back foot and momentum is against us and we need to adapt better so we can control the game when we don't have the ball and under pressure."
Wardens started as the better of the two teams, taking a deserved lead on 20 minutes when a James Proctor corner was volleyed in from close range by the returning Edmunds.
On 30 minutes substitutes Richards and Stan Moss came on and had an immediate impact. On 32 minutes Richards' free kick was headed back across goal by captain Andy Legg to the free Edmunds who controlled and smashed into the top corner from close range.
Three minutes later a Dave Buckley pass Edmunds was cut out but intercepted by Moss who drove through two Phoenix players before playing out wide to Legg. His drilled cross was turned in by a Phoenix player from six yards out.
On 40 minutes Wardens made it four. Good team play from the back saw Moss play in Buckley to muscle the Phoenix defender before going round the keeper only to be fouled for a clear penalty which was despatched by Legg.
Despite being four behind the hosts began to show to fight and Andy Whitehouse had to make two big saves in the Wardens goal before the half was out.
Phoenix made several changes at half time and were immediately better for it. On 50 minutes they scored their first when a deep run beat wardens high line.
Five minutes later Phoenix again beat the high line and shot past Whitehouse to make it 4-2.
Phoenix were completely dominant and were only denied by a combination of last ditch defending from Matt Wright and Alex Bradley, as well as good shot stopping from Whitehouse.
On 85 minutes Phoenix's winger beat his man before running into the box and crossing for a tap in at the back post to bring it to 4-3.
However on 87 minutes Wardens won a corner. Richards' ball was headed backwards by Dan Twigger towards Moss, who was taken out for another penalty as he went to head the ball.
Legg once again scored for his second goal and penalty of the game.