The Gear Change Report Explained
---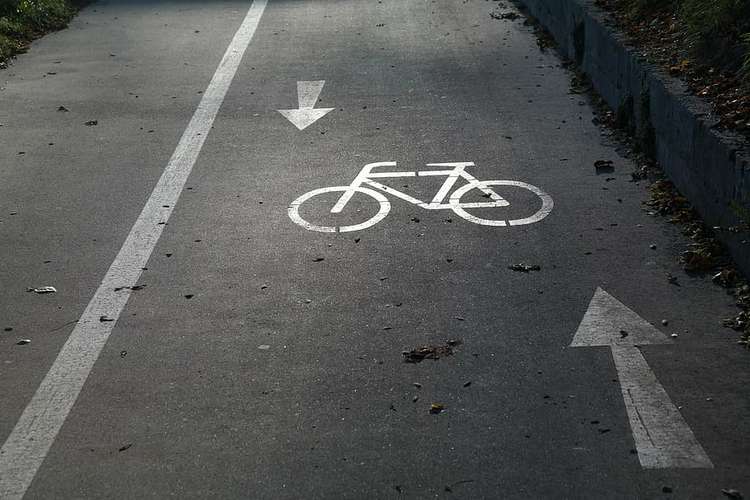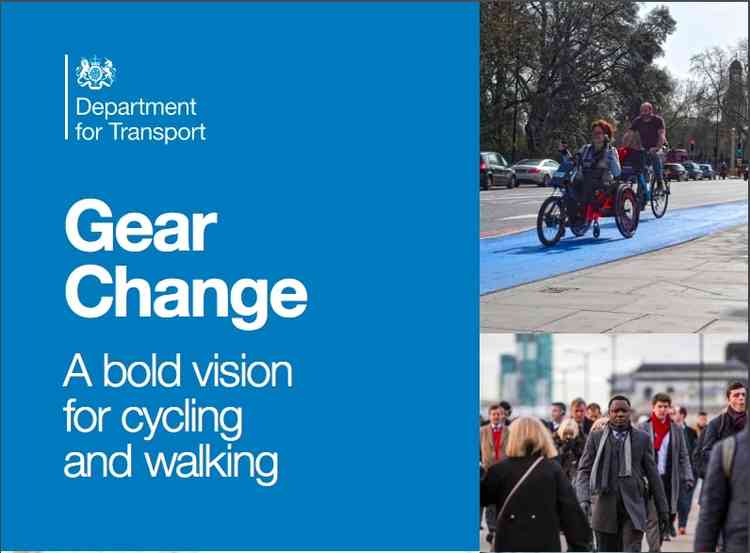 The Gear Change report breaks down its plans into four different themes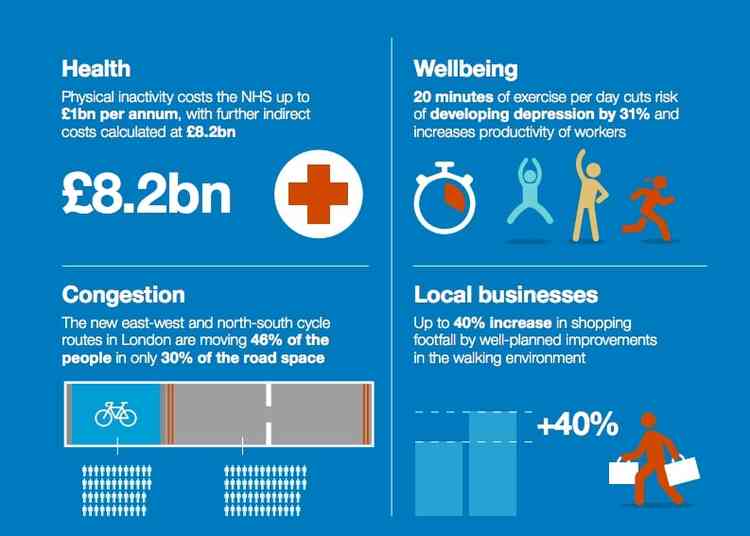 These as well as the environmental impact are some of the predicted benefits of the new strategy
The invitations were extended by Cycleways, Clean Air for Leamington and Clean Air Warwick, and the event is due to take place on October 6.
Ewan Davis said on behalf of Cycleways "We have been very pleased to see the governments strong commitment to cycling laid down in Gear Change."
But what exactly does the 52-page report actually say about the government's position on cycling? And what could it mean for the streets of Kenilworth and Warwickshire?
The format breaks the issue down into four key themes.
Theme One: Better streets for cycling and people
The government are committing to the development of a much-improved cycling network across the UK.
"There will be first hundreds, then thousands of miles of safe, continuous, direct routes for cycling in towns and cities, physically separated from pedestrians and volume motor traffic, serving
the places that people want to go." This will include the creation of 'School Streets' to protect children on bikes. Whilst this may not affect Kenilworth directly, it could see further improvements in neighbouring Coventry - aiding any local residents making the eight-mile commute through the university and into the city centre.
Theme Two: Cycling at the heart of decision-making
In May the government announced £2bn in funding for cycling, a sixfold increase. However, Gear Change has promised that this will come alongside "a long-term cycling and walking programme and budget, like the roads programme and budget" This will also include provisions to make taking bikes on trains and buses easier in the future.
Theme Three: Empowering and encouraging Local Authorities
More funding is being promised to local councils, who actually maintain these roads, as well as plans to train and equip staff with the knowledge that they need to implement the new schemes. However, the report makes it clear that funding will only be available to projects that are likely to succeed in implementing the new vision. "We will not fund or part-fund any scheme that does not meet the new standards and principles described in theme 1 and in the Appendix." This could be particularly significant in Warwickshire, especially with the
proposed local government shakeups that are to be further discussed next week.
Moreover, with the
Cycleways organisation
campaigning locally for improved provision for cyclists, there is a good chance that Warwick District will be able to build a proposal to meet the requirements of the Gear Change report.
Theme Four: We will enable people to cycle and protect them when they cycle
Plans are set out in this section for GPs to 'prescribe' cycling as a way to improve health, with plans for a potential stock of bicycles being discussed. They also want to "ensure that every adult and child who wants it can be trained how to ride a cycle safely." The rational behind the report is outlined clearly. There are the physical and wellbeing benefits of regular exercise, as well as a potential reduction in congestion and promotion of UK businesses through promoting cycling and walking. These as well as the potential environmental benefits. The aim of the report is clear "Places will be truly walkable. A travel revolution in our streets, towns and communities will have made cycling a mass form of transit. "Cycling and walking will be the natural first choice for many journeys with half of all journeys in towns and cities being cycled or walked by 2030." If you would like to read the report in full,
you can access it here.
If you would like to learn more about Cycleways, [L]https://cycleways.org.uk/[L+]follow this link to their website.[L]