Kenilworth's Phil Mander qualifies for the Midlands Golf Croquet regional final
---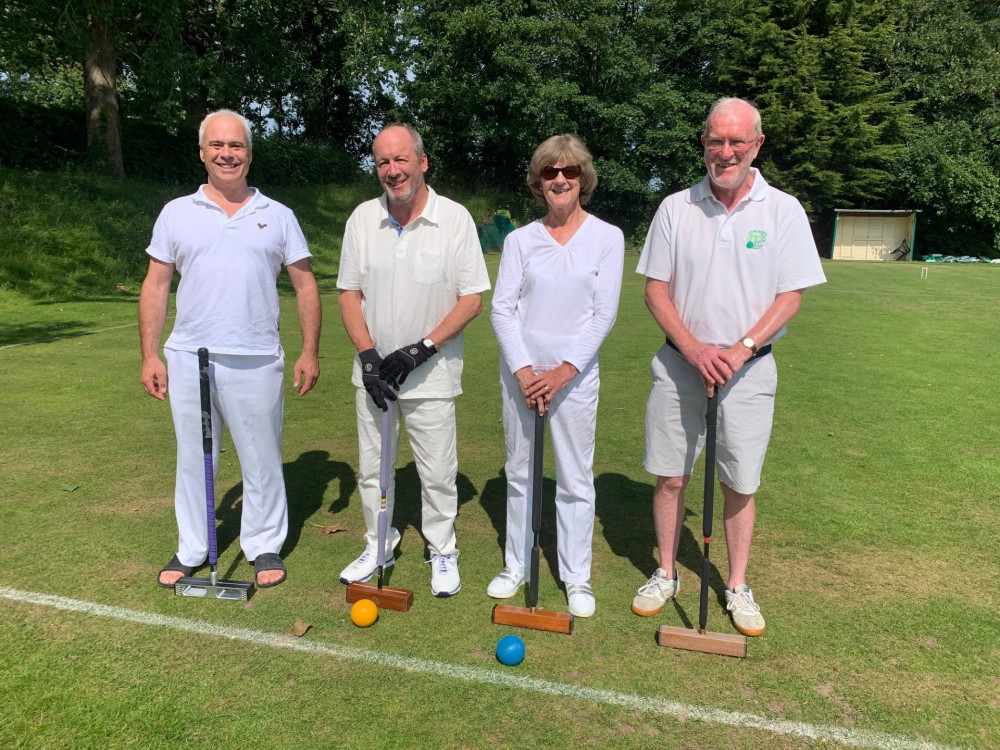 From left - Phil Mander, Tony Watmore, Elizabeth Thomson and Ian Robertson (image via KTSCC)
The local heat of the All-England Golf Croquet Handicap competition took place on the Crackley Lane lawns recently.
The four Kenilworth finalists, Phil Mander handicap two, Ian Robertson (three), Tony Watmore (eight), and Elizabeth Thomson (eight) played an "all play all" final.
Kenilworth were trialling the new national handicap system introduced this year and it proved a success with eight of the 12 games going to the single hoop and the other four games with a two-hoop difference.
The lowest handicapped player, Mander won all his games and now progresses to the Midlands regional final.
Watmore had two wins and Robertson one.
Elizabeth Thomson lost all three games but by the closest of margins, 6–7, demonstrating how tight the competition had been.
To find out more about Croquet click https://www.ktscc.co.uk/croquet/
And enter the club's free diamond jubilee draw, with first prize winning 12 months membership.