Zaryab stars as Kenilworth Wardens record crushing 287-run win over Kidderminster
---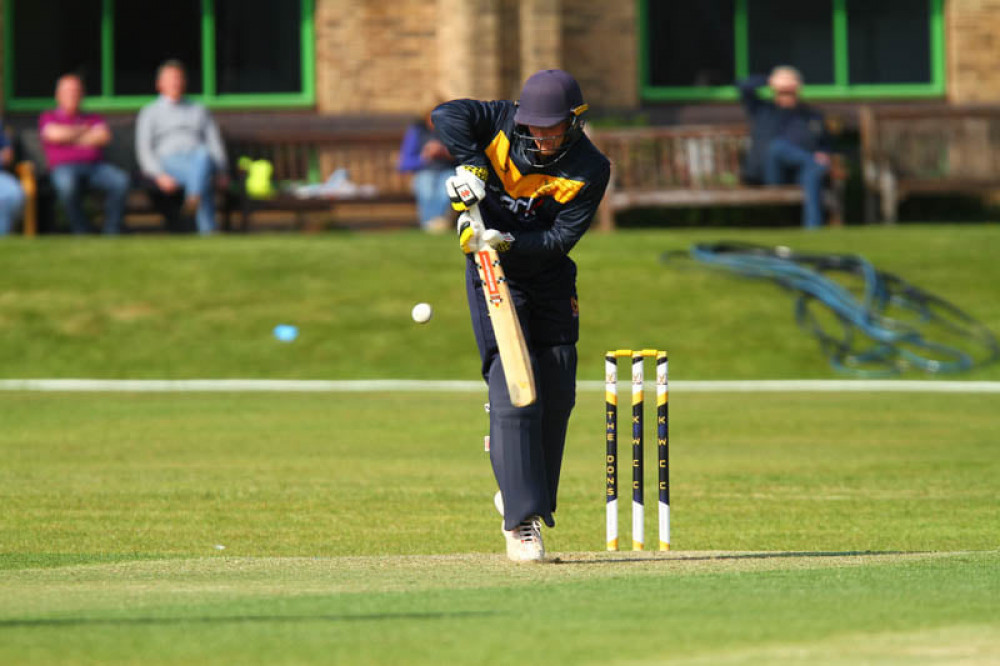 Jamie Harrison made an impressive 81 for Kenilworth Wardens Cricket Club (Image by Paul Devine)
Ali Zaryab's magnificent century headlined a scintillating Kenilworth Wardens batting display which set up a crushing 287-run home win over Kidderminster.
With Jamie Harrison also making a rapid 81, the hosts racked up a colossal 380 for seven – comfortably their highest score in 40 seasons of league cricket – before Tommy Rex grabbed 5-22 to dismantle the visitors' batting line up for only 93.
This result leaves newly-promoted Wardens mid-table with two wins from four and their captain Andrew Leering in a positive mood following a tough opening sequence of fixtures against opponents who all finished in the top six in 2021.
"To be a part of such a comprehensive win after losing the toss shows the depth and quality of our side," he said.
"Ali Zaryab led the batters with a superb hundred while Tommy Rex blew away their top order with five wickets.
"Such a ruthless, clinical performance makes a big statement to the rest of the league and we can approach the rest of the season with real confidence."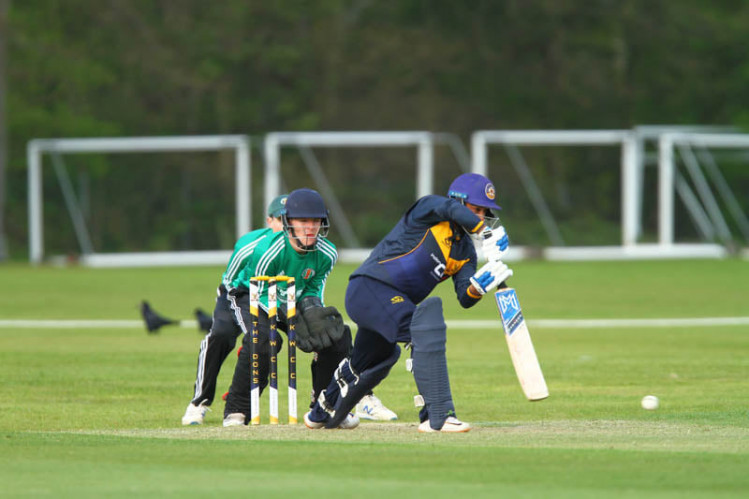 Ali Zaryab's century was one of the highlights of an exceptional day for KCC (Image by Paul Devine)
With Warwickshire's England U19 World Cup opener Jacob Bethell, who made his Wardens debut in the club's 3rd XI as a 13-year-old, smashing 31 from just 26 balls at the top of the order Harrison had the ideal partner to get the home innings off to a flying start.
But it was the former Halesowen opener's powerful hitting which really caught the eye as he rapidly progressed to his highest Wardens score while striking ten boundaries and three sixes in his 56-ball 81.
This 55-run partnership set the stage perfectly for Pakistani pro Zaryab's first Division One hundred and third in the Birmingham Premier League. The left-hander found the boundary rope ten times and cleared it on five occasions as he progressed to a classy 115-ball 107.
Zaryab and Harrison added 125 for the second wicket before the former Pakistan U19 star added a further 101 with fourth wicket partner Harry Johnson (41).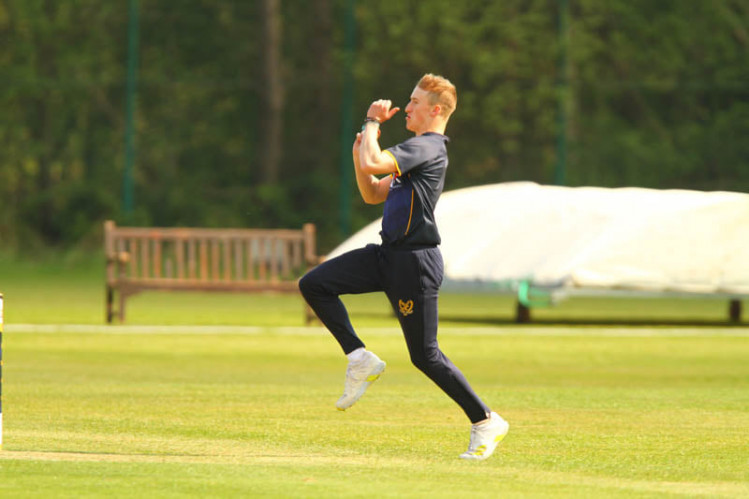 Tommy Rex made 5-22 as Kidderminster were bowled out for 93 (Image by Paul Devine)
Henry Cullen then piled on the agony for the Carpet Men by adding a 30-ball 44 to leave the visitors needing to climb Mount Everest in order to maintain their unbeaten start to the season.
Neil Pinner (2-44) was the only Kidderminster bowler to emerge with his figures relatively unscathed but the usually prolific visiting skipper and Warwickshire star Adam Hose were both almost immediately back in the pavilion at the start of their team's run chase.
By the end of his fourth over paceman Rex had sent a clear message to Warwickshire boss Paul Farbrace by seeing off all of Kidderminster's top four and when he later added the scalp of Charlie Stainforth the 19-year-old had his best Division One career figures.
Although Callum Bennett (31) and Liam Weston (26) offered brief resistance, the visitors quickly folded under the pressure of chasing such a huge target. Reeve Evitts and Alex Wyatt grabbed two wickets apiece for the home side as the chase ended in the 21st over.