Kenilworth slump to third consecutive defeat at hands of Knowle & Dorridge
---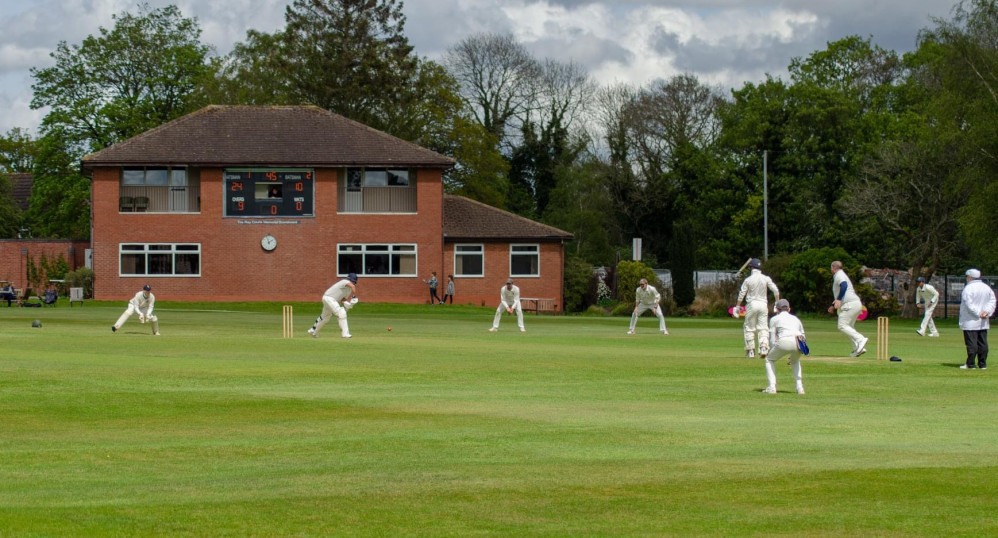 Kenilworth 110-10 lost to Knowle & Dorridge 113-3 by seven wickets (Image via KCC)
Knowle & Dorridge seconds easily beat Kenilworth after the Town side were bowled out for 110, losing their last five wickets for five runs in five overs to condemn them to their third successive defeat in the Warwickshire Cricket League.
Kenilworth had started well with skipper Joe Atkinson hitting 31 and Tom Booker 29 as the pair put on 59 for the first wicket.
However, the side then quickly slumped to 64 for five before Stuart Cope (24) and Chris Prophet (17) added 41 for the sixth wicket.
The revival lasted until Anaesh Patel ripped through the tail to take 4-3 from his three overs to bowl the Town side out.
Kaasim Sabir had earlier taken 3-23 with a wicket a piece for O'Donnell, Attwood and Fareed for the hosts.
In reply, K&D cantered to a seven-wicket victory reaching 113 for three inside 20 overs despite Stuart Cope taking two wickets in an over with the score on 25.
However, Ghanekar (25) and Tom Smith (42 not out) put on a match-winning 65-run partnership for their third wicket.
Whilst David Jakeman added an unbeaten 19 in the one-sided affair.
Cope ending on 2-31 with Connor Shingler taking the other wicket fall with 1-17.
Kenilworth 110-10 lost to Knowle & Dorridge 113-3 by seven wickets.