REVIEW: Sunday Lunch at Wroxall Abbey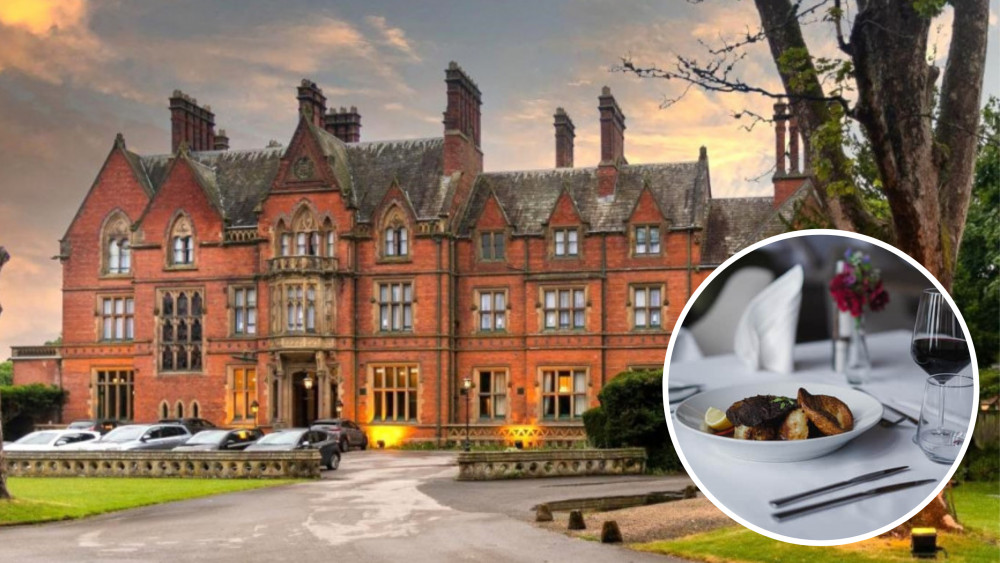 Wroxall Abbey is open once again (images supplied)
Having reopened - yet again - at the end of last year, Wroxall Abbey is aiming to return to its former glory and restore "trust within the community".
As part of the hotel's 'million-pound comeback' plans, the new ownership has relaunched its Sunday lunches at Henry's Restaurant.
We were lucky enough to be invited down to try it out for ourselves.
On arrival at the Victorian mansion house, it's hard not to be taken aback.
Surrounded by 27 acres of beautiful grounds, the former monastery is an idyllic setting for a long Sunday-afternoon meal.
We were seated in the comfortable and charming dining room, which was nearly full on the day we attended.
A large party was also in attendance on the day, but there was no excessive noise and we were very comfortable throughout - which is saying something given how hot it was on the day!
My companion each chose a glass of wine to accompany our meals - red and white respectively - and both were very well received.
To start I had a goats cheese tart, served with rocket and balsamic vinegar. With a crispy crust, melted middle and rich flavour, it was an excellent choice.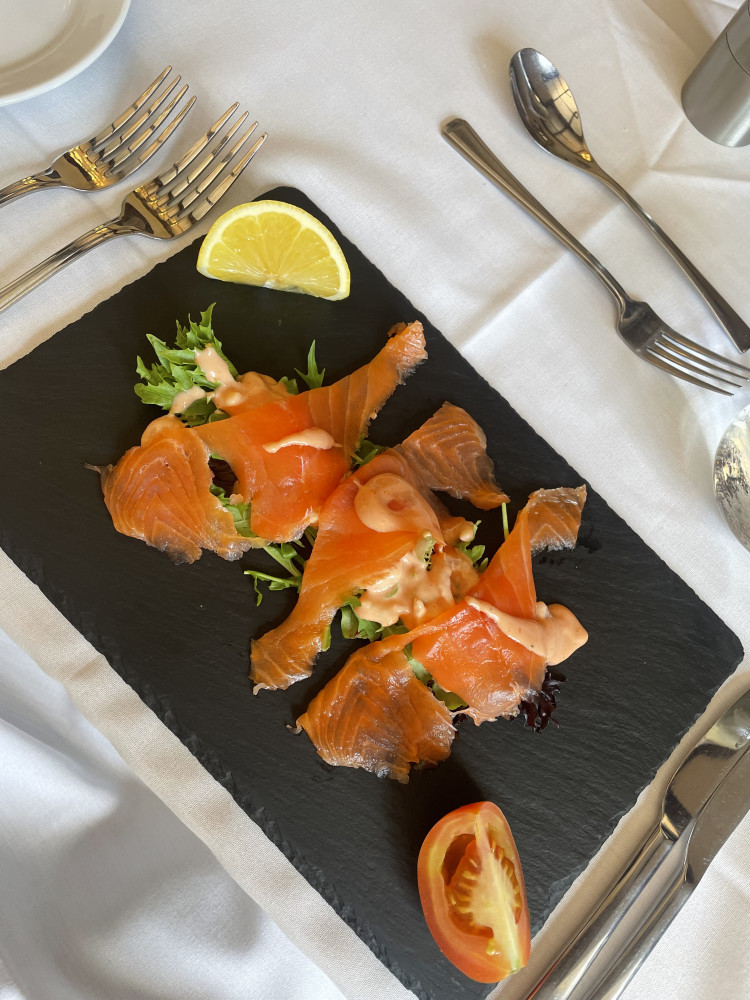 Meanwhile my partner had the smoked salmon and prawns. A generous portion, elegantly served on a piece of slate was an equally refreshing start to the meal.
For our mains we both opted for the roast beef - which was cooked to perfection.
Served with a huge, crispy Yorkshire pudding, plenty of fluffy roast potatoes and roast vegetables - it was one of the best roasts I have had. Particularly with the addition of the honey roasted parsnips and carrots which were perhaps the stars of the show.
Perhaps my only complaint was that there should have been more gravy!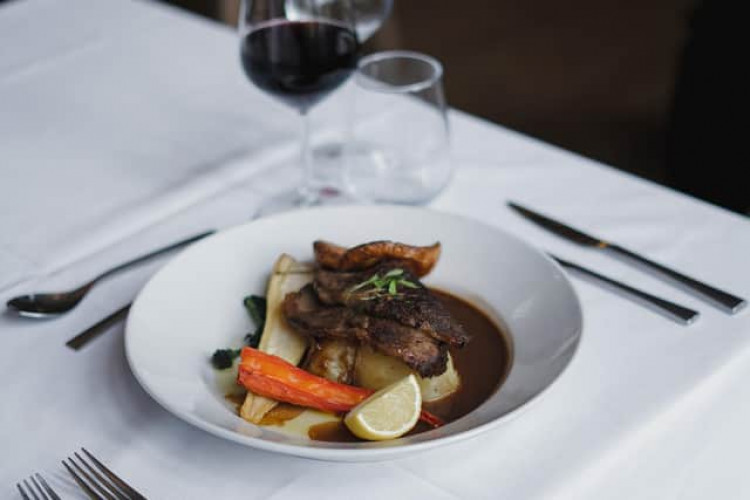 We both had the beef for our main course (image supplied)
To follow I had a sticky toffee pudding which certainly was not lacking in salty toffee sauce.
Meanwhile my partner had a chocolate brownie which was gooey, rich and moreish.
Both came with an incredibly enjoyable salted caramel ice cream, and both plates were completely emptied.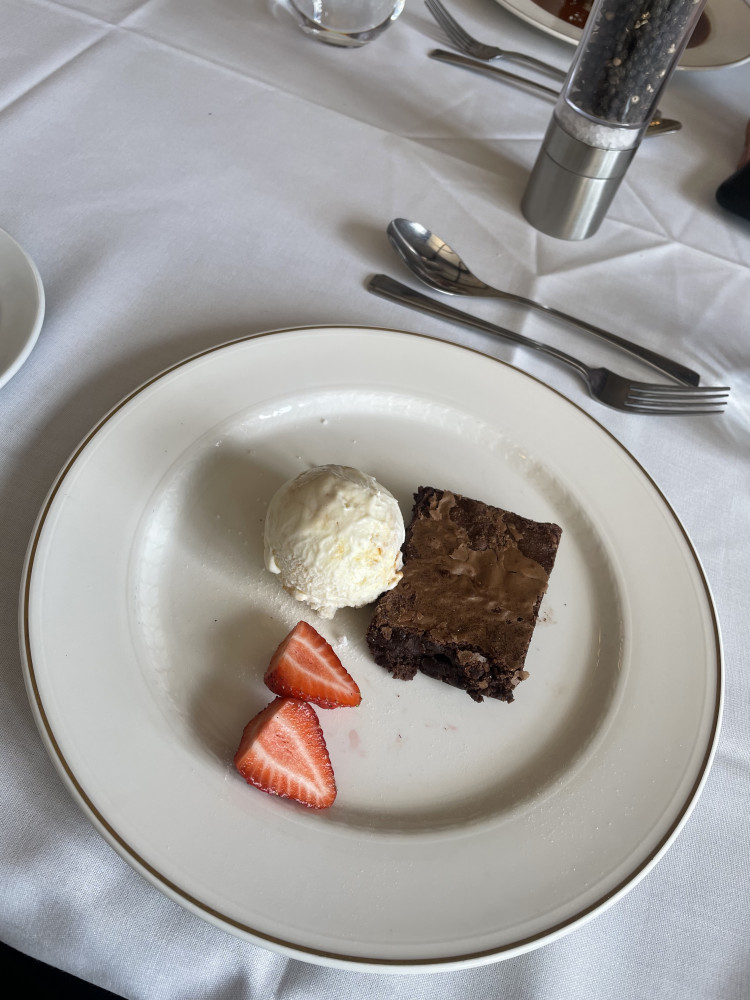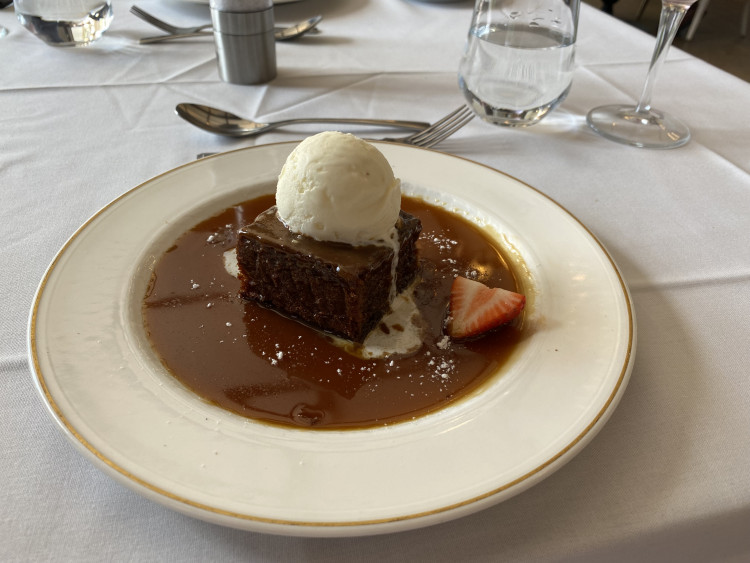 Throughout the meal we were looked after well by our attentive hosts, and made to feel very welcome.
And the afternoon was rounded off with a quick walk around the gardens to take in some of the summer sun.
Priced at £32.95 for three courses, the meal struck me as excellent value, and is definitely a must for any locals looking for somewhere different to go for a Sunday roast.
What's clear is, Wroxall has come back with a bang.
Find out more on the website here.