South Warwickshire healthcare agency announces summer discounts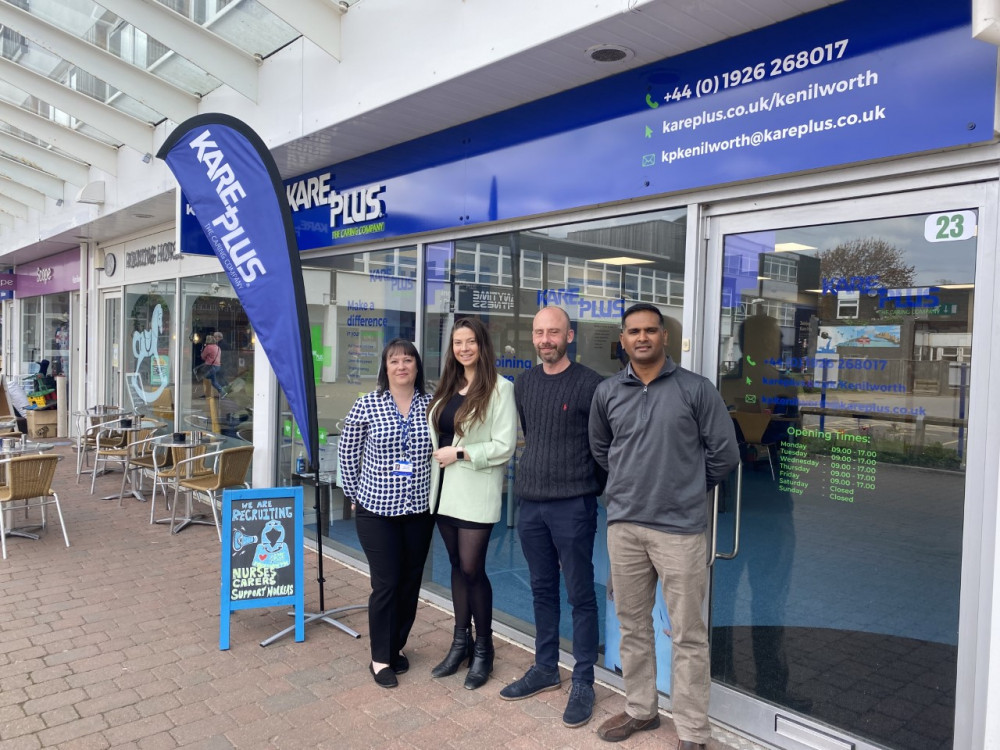 From left - Tracey Frisby, Eliza Brown, Jeff Maynard and Kavi Pryagh at Kare Plus Kenilworth (image by James Smith)
Kare Plus Kenilworth, a leading provider of healthcare, has announced details of its summer sale which starts this week.
The Talisman Square agency, which recently committed to being a Mindful Employer, is offering its healthcare staffing services at discounted prices.
Business owner Kavi Pryagh said: "Attention to all care homes and healthcare institutions who are in need of healthcare staff in Warwickshire, Coventry and Birmingham.
"I am pleased to announce that Kare Plus Kenilworth summer sale is now on.
"We have our promo price back!
"You will have a quality and caring healthcare team at our unbelievable promo price for a limited time only!
Kare Plus has also recently announced it is getting ready to launch its home care service which will offer personalised domiciliary care plans for residents across Warwickshire, South Coventry and East Birmingham.
This will add to the home help service and staff for care homes Kare Plus already provides.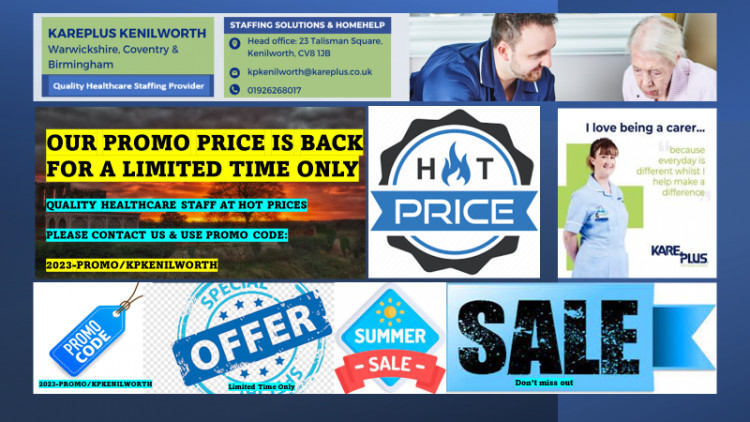 Having launched last October, the business has already broken national records for growth.
"We have a really good team in place and we are able to see clearly how we will grow further and where we will go," Kavi added.
"It's all about the team and the people we are helping.
"The team is experienced, they know the industry. We want to grow as a business and develop the team.
"A lot of people take years to have a set up like this, that we have achieved in just months."
Kare Plus also committed earlier this year not to put up its prices, despite the rising costs around the industry.
To make the most of Kare Plus' summer discount, call 01926268017 to discuss your staffing solutions needs. USE PROMO CODE: 2023-PROMO/KPKENILWORTH
Kare Plus is a sponsor of Kenilworth Nub News.
Without their community-minded sponsorship, we wouldn't be able to bring you local news free from overly-intrusive ads, pop-ups and clickbait.
Follow this link to the website and get in touch.