Kenilworth kick start season with 'gutsy' win at Stoke
---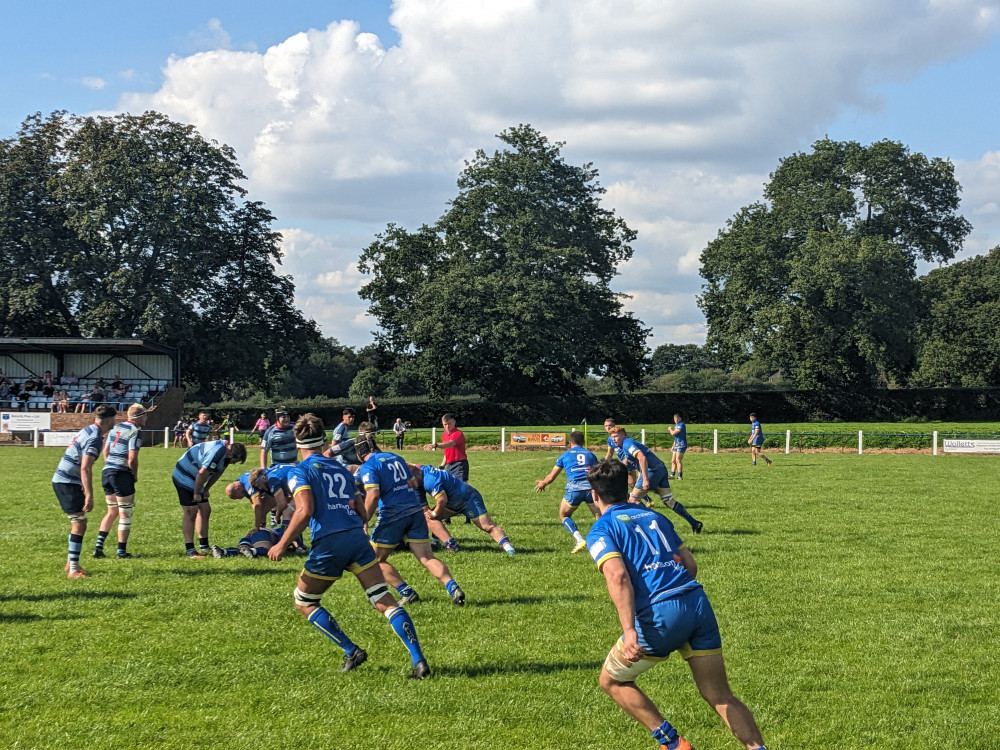 Stoke on Trent 1XV 33 - 38 Kenilworth 1XV (image via Kenilworth Rugby Club)
Kenilworth opened their account for the 23/24 season with a hard earned win away to Stoke on Trent.
As is often the case with the opening fixtures of any new season there was an air of excitement and some anxiety ahead of kick off, Stoke being a tough place to earn any points, along with the usual off season squad changes as well as new additions to the senior men's coaching team.
On what was certainly the warmest afternoon any of the Kenilworth playing squad and supporters had ever encountered at Hartwell Lane, the game predictably started at a breakneck pace.
Some untidiness around the kick-off saw Stoke take the lead from a penalty converted by their impressive kicker, who followed this up shortly afterwards with another three points from a Kenilworth high tackle.
The visiting side were slowly beginning to find some rhythm though and intense pressure on the Stoke line ultimately came to nothing after a close range scrum.
However the Kenilworth pack soon combined well with the backline and standout flanker Chaz Hudson crashed over for an unconverted try.
After 20 minutes Hudson was involved again, brilliant offloading from Ed Hannam, Hudson and new player coach Sam Herrington found the tireless Morgan Fox in support and he reached across for Kenilworth's second try which was converted by full back Mark O'Connor.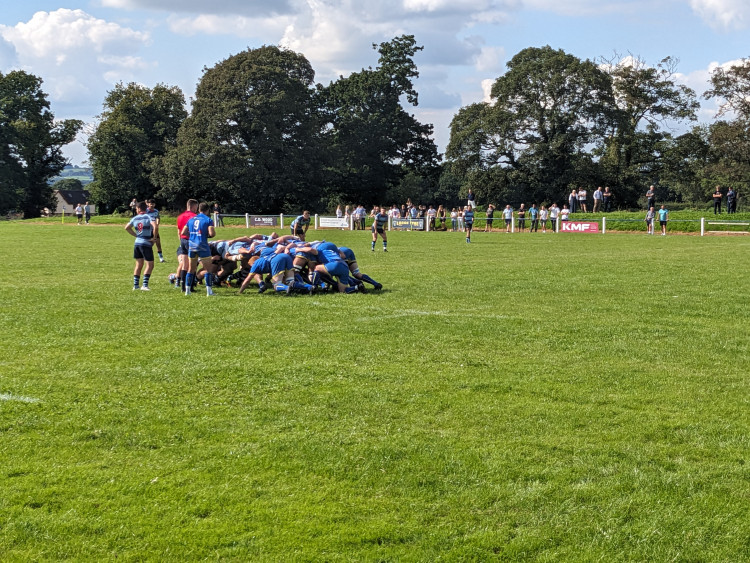 (image via Kenilworth Rugby Club)
Kenilworth's defensive line was soon being tested again and after repelling a catch and drive they succumbed to the home flanker finding a gap at the ruck and Stoke led 13-12.
Kenilworth bounced back with some strong running from centres Todd Freemantle and Hannam and excellent support lines from Fox, Mikkel Andresen and Hudson.
The mercurial Bobby Thompson tapped a quick penalty and the subsequent high tackle resulted in a penalty try as half time approached.
Disappointingly for the visiting side, they did not manage to see the half out without conceding another try from another good Stoke counter-attack and it was 20-19 to Stoke at half time.
The Kenilworth pack had already suffered a couple of casualties with Keiran Payne leaving the field and Adam Carey receiving lengthy treatment, however the coaching team will have been encouraged by the effort of the side along with some very impressive attacking play.
The second half was a tense battle with both sides struggling at times in either line out or scrum, along with some silly errors and poor discipline.
It took new Kenilworth skipper Alex Caveziel Cox to take things into his own hands when he darted through from a quick tap penalty after another high tackle. Stoke replied with another good penalty kick following a maul offence to bring it back to a single point's difference at 23-24.
The next score was always going to be vital and it was that man Thompson who was at the back of a very impressive driving maul, he crashed over for a crucial try converted by O'Connor to make it 23-31.
Once again Kenilworth struggled with the kick off and some poor first up tackling saw the Stoke centre waltz through for a converted try.
However, Kenilworth responded well and set up camp in the home 22 with some lung bursting drives and accurate recycling.
Eventually the ball was moved wide to Hannam who ran through his opposite man to score in the corner. O'Connor slotted a superb conversion and despite Stoke picking up a converted penalty to get another bonus point, Kenilworth ran out winners 33-38.
Overall Kenilworth probably deserved the victory, their attacking shape and hard running forwards asked too many questions of the home defence, however there is plenty to work on, as there always is at this early stage of the season.
A gutsy win and plenty of positive signs ahead of what is sure to be a very challenging Regional 1 Midlands season for all teams in the league.