Wasps to appoint administrators amid 'threat of action from HMRC'
---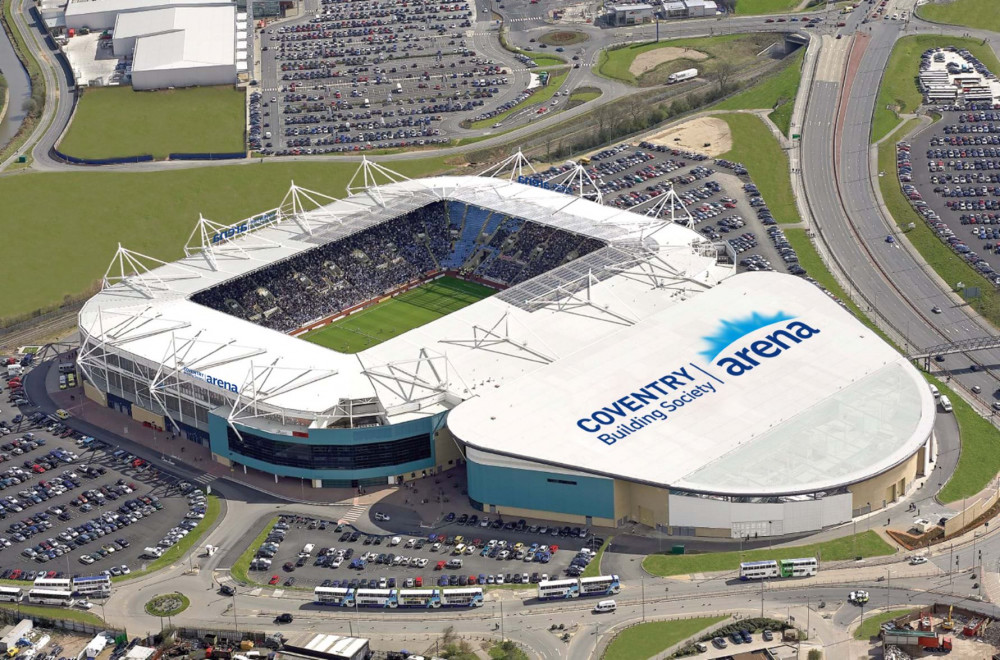 Wasps bought the RICOH arena - now the Coventry Building Society Arena - in 2014 (image supplied)
Wasps have announced that they have "taken the difficult decision" to appoint administrators in order to "protect its interests".
A statement released by Wasps Holdings Limited, which includes the Premiership rugby club and Arena Coventry limited, said the notice does not mean the business is in administration.
It said the decision had been made "due to the impending threat of action from HMRC" and would provide "a crucial period of grace" to help secure the group's long-term future.
The club announced earlier this month that they were close to repaying some of the £35million in bonds which helped pay for their move to Coventry from London in 2014.
They did not meet a deadline in May and were seeking refinancing options.
The group statement said talks were ongoing with a "number of interested parties".
"Negotiations have been going on for some time, are in advanced stages and we are hopeful of securing a deal," it said.
"In the meantime, the day-to-day operations of the business are unaffected, and we will continue to support our players, staff, supporters, bond holders and suppliers, and keep them fully updated during what we appreciate will be an unsettling time."
Wasps are also landlords to Coventry City Football Club who returned to the Coventry Building Society Arena in 2021 having played at St Andrew's in Birmingham for the previous two seasons.
The Sky Blues have also announced plans with the University of Warwick to build a new stadium near Kenilworth.
However, a planning application is yet to be submitted and the current financial situation surrounding Wasps calls into question whether Coventry City will ultimately need to build a new long-term home.