Kenilworth Wardens put five past Napton in Sunday league opener
---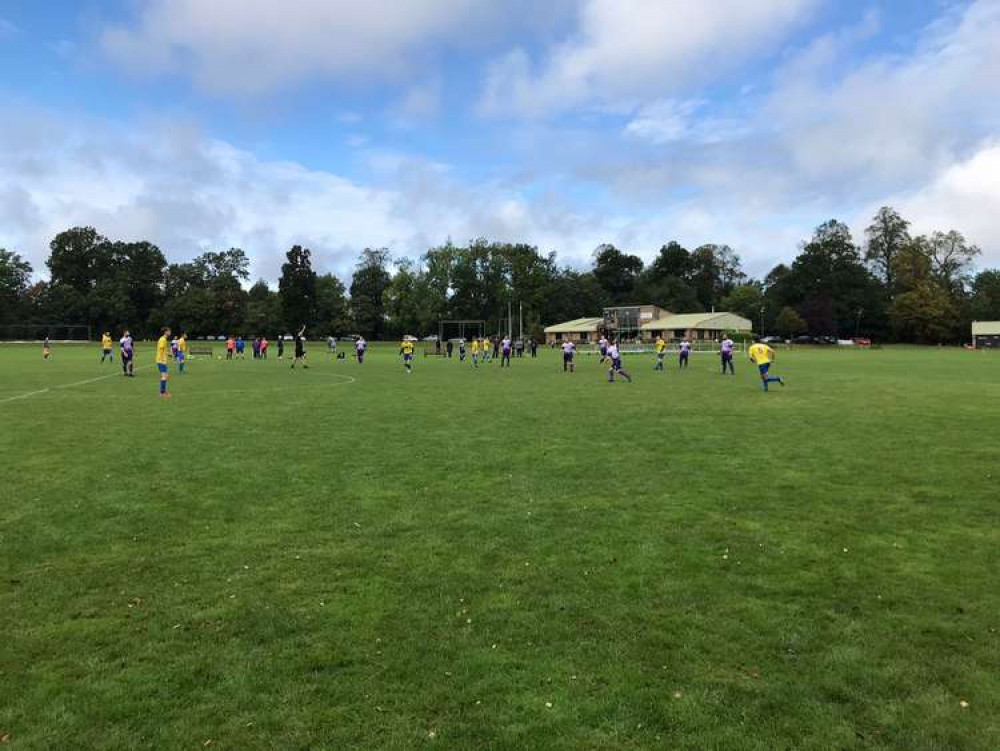 Travelling Kenilworth Wardens' Sunday side backed up last season's promotion by putting five past Napton.
Travelling Kenilworth Wardens' Sunday side backed up last season's promotion by putting five past Napton.
The much-changed team - with many of the last year's side going to university - started on the front foot, albeit without creating chances.
Napton were clearly weakened, having only lined up with a bare 11 with eight first team players unavailable.
On ten minutes however a loose pass from centre back James Carro was intercepted allowing Ryan Fox to hit a bullet of a shot from 25 yards in off the post.
Despite going behind, Wardens continued to dominate the middle of the pitch, with James Butcher and Dane Watt standing out for their quality in the centre.
On 30 minutes Carro made amends for his earlier mistake, when his brilliant long ball found Ben Edmunds in the box to volley into the top corner.
Ten minutes later Wardens took the lead. After winning the ball back high up the pitch thanks to the pressing of the tireless Alex Waters, the ball found Joe Farez in the box, whose chipped pass was volleyed home again by Edmunds, this time with his left foot.
Just before half time Edmunds was brought down in the box as he looked set to head a Butcher free kick home. The young forward failed to convert the resulting spot kick, with the ball coming back off the inside of the post.
Edmunds did not have to wait long for his third however. A corner from Butcher found him unmarked to head home on 55 minutes - completing his perfect hat-trick.
Ten minutes later a long ball was played to Harry Morris who outmuscled Napton's centre half to win the header. He then won the second and third balls in the air, with Edmunds reading the flick to volley in from 4 yards out.
Wardens were then in complete control and added a fifth late on after a through ball from Watt.
Caretaker manager Eamonn Richards said after the game: "The attitude of the players today was top class. Going a goal down could have led to a drop in performance or negativity, however the lads stayed on task and always believed we had the quality to win.
"Butcher completely controlled the game today and was brilliant. Watt, Waters, Farez and the centre backs were also great. Probably the best I've seen Morris play in a wardens shirt, dominating the centre backs and winning every Ariel ball. But realistically this was the Ben Edmunds show. It's a real shame he's off to university today.
"We're looking good in terms of quality and numbers for the season and hopefully this win is the first of many."