All three Kenilworth Cricket Club Saturday sides were in action this weekend
---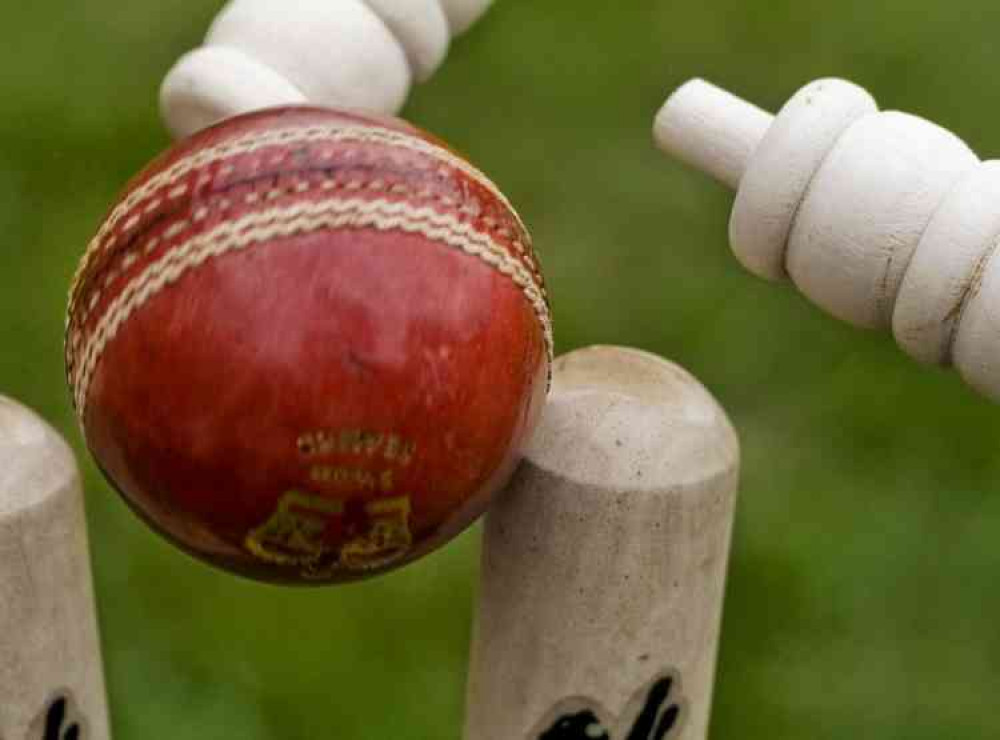 All three Saturday sides were in action this weekend for Kenilworth Cricket Club, with mixed results. The details of all three fixtures can be found below
Kenilworth First XI triumph over local rivals Kenilworth Wardens II on Saturday.
Kenilworth 182-8 (20 points) (45 overs) beat Kenilworth Wardens II 69-10 (3 points) (28.4 overs) by 113 runs in their WCCL South East Group A League Match. A solid all-round performance by Kenilworth gave them the win by 113 runs over town neighbours Kenilworth Wardens II in their WCCL South East Group A win/lose League match. Batting first, the KCC side started cautiously finding runs hard to come by. However, opener Joe Atkinson went on to hit 50 (7 x 4) and was the mainstay of the innings being the 6 out in the 32 over after sharing in a 44 run, 5 wicket partnership with Henry Curran 17. Adrian Sellar, and Matt Casey then teamed up together and they increased the run rate putting on 78 runs in 11 overs for the 7th wicket. Sellar made 32 (4 x 4) whilst Casey hit 38 (3 x 4). Darius Potten-Ravenshad added an unbeaten 10 off 6 balls as the side ended on 182-8. For the Wardens, all 6 bowlers took wickets, five took one each whilst Tom Mordey took 3-23 from his seven overs. Replying, Wardens struggled against the Kenilworth attack, with opener Sahota hitting 13, and then number 5, Linfield 20 whilst 12 extras were the next highest score. Steve Rhodes took 2-18, Potten-Ravenshad 3-19, Atkinson 1-10 and Jack Howard a wicket maiden whilst skipper, Connor Shingler, ended the game taking 3-6 off 3.4 overs as Wardens crumbled to 69 all out in the 29 over losing their last 6 wickets for only 7 runs as Kenilworth won the match with ease and some 16 overs spare on a good day for the Club.
Kenilworth Second XI lose to Massey Ferguson II as youngsters sparkle
Kenilworth II 106-10 (3 points) (43.2 overs) lost to Massey Ferguson II (20 points) (25.1 overs) by 4 wickets in their WCCL South East Group C League match on Saturday.
Out of sorts with the bat, Kenilworth were no match for Massey Ferguson's bowling attack as the side struggled throughout their innings and limped to 106-10 in the 43 over despite the efforts of Charlie Stranks who made 25, Adam Huxford 19, Dan Roden 15 and Danny Boneham 14, as Brailsford took 3-32 and Kodi 2-14 for the hosts.
Massey then easily reached the target in the 26 over after Chandra had made 50, Aslam 17 and Singh 15 with some 19 overs spare.
Yet, the highlight of the day for Kenilworth was leg spinner 15 year old, Dan Roden, taking a superb 5-25 off his nine overs – his maiden five-wicket haul in Senior cricket. He then, rightly, claimed the match ball. Fellow youngster James Sparks 1-21 whilst Tom Skinner took two outfield catches on a day to forget for the side but one to remember for Roden.
Kenilworth third XI fall to Warwick III
Kenilworth III 146-9 (40 overs) lost to Warwick III 149-5 (33 overs) by 5 wickets in their CHL Shield B League Match this Saturday.
Warwick comfortably reached their target with 5 wickets in hand, after restricting Kenilworth to 146-9 in their 45 overs innings.
Ed Smith was the top-scorer for the side hitting 30 (7 x 4) whilst Uma Umashanker made 16, Will Machin 16 and Will Thompson 13.
Davis took 3-22 and Myers 2-19 for Warwick with Krishnan, Evans and Malby took a wicket apiece. Chasing, Warwick had Webb 48, and Malby 27 to thank to win the match with ease in their CHL Shield B fixture as they reached 149-5 with 12 overs to spare, despite the best efforts of Smith 2-15, Machin 1-15, Thompson 1-13 and 1-26 from Kieran Umashanker.