Showhomes and sales office for new 620-house estate in Kenilworth begin to take shape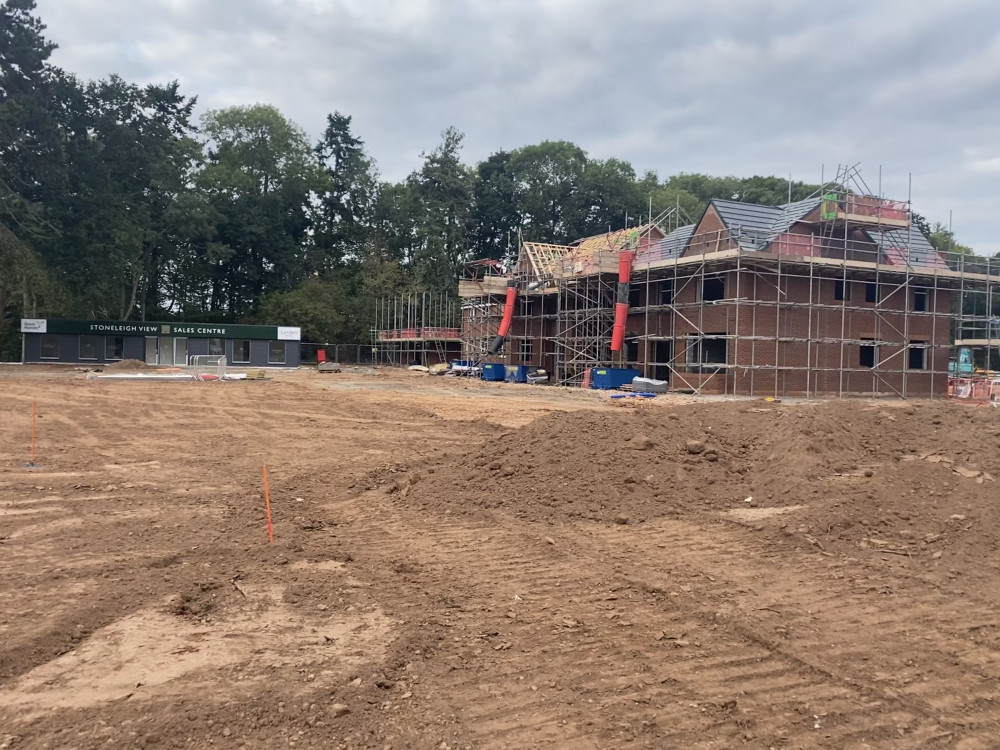 Planning permission for the five showhomes was granted by Warwick District Council in April
Five showhomes and a sales office for a new 620-house estate in Kenilworth are nearing completion.
Outline planning permission was granted for the major housing estate and primary school on Glasshouse Lane in April 2021, with detailed plans still being considered by Warwick District Council.
But planners gave the go-ahead for the model homes for the 'Stoneleigh View' development in April 2022 ahead of the estate launching fully this winter.
Built by Linden Homes, the sales office is being constructed alongside three detached and two semi-detached homes. There will also be ten parking spaces on site.
The whole estate is part of a £60million investment from WDC with the development being put through by the council's housing company Milverton Homes and new partners Vistry Linden.
The site will include 248 affordable homes for WDC built to zero carbon and 'national development space' standards. A further 62 houses to be built for renting by Milverton Homes.
The Linden Homes website describes the project as: "An exciting new development of two, three, four and five-bedroom homes coming soon to Kenilworth.
"These stunning new homes are due to launch for sale Winter 2022."
Kenilworth Nub News revealed in July that Vistry Group had bought the Woodside Hotel, next to the development.
An application to demolish the Woodside Hotel was submitted to WDC in May by Crewe Lane Kenilworth JV LLP - a company formed of Vistry Linden Limited and Milverton Homes.
Whilst the application was rejected by the council on environmental grounds, it is expected that a fresh application will be submitted soon.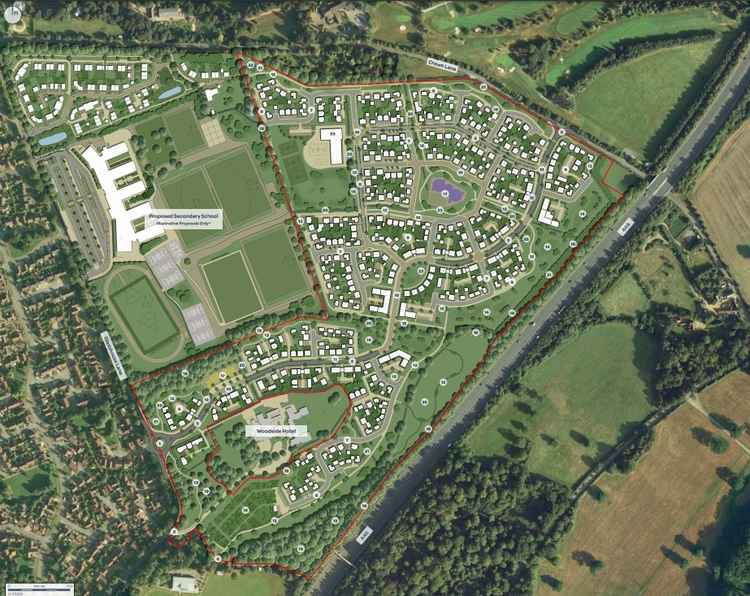 The new housing estate will back onto the new Kenilworth School (Image via Planning Application)