New chair and committee announced for Kenilworth Chamber of Trade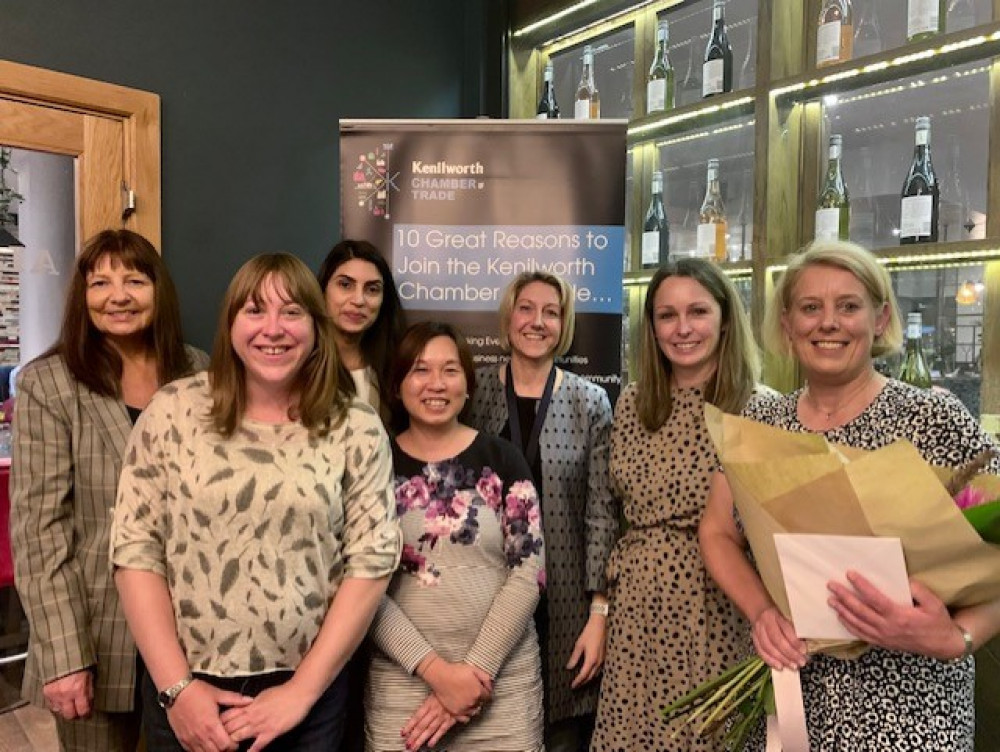 Kenilworth Chamber of Trade announced its new committee following its recent AGM (Image supplied)
Nadine Hummert has been announced as the new chair of Kenilworth Chamber of Trade after outgoing chair Sarah Kershaw came to the end of her three years in office.
At the chamber's recent AGM a number of different committee members were chosen with Sarah reflecting on her "pride" in leading a team which had "worked so hard to provide support to local businesses throughout the difficult months of lockdowns".
In the last 12 months, the chamber has finally been able to launch its Pop-up Office, hosted two face-to-face fundraising events and, on behalf of Kenilworth Town Council's tourism working group, hosted the launch event of the town's membership of Shakespeare's England.
This as well as a social media Christmas campaign, regular networking events and stakeholder meetings.
Sarah thanked all the committee members who were taking the opportunity to step down - Karen Heap, Kim Hulse, Priya Pandit, Gina Reinge, Julia Mitchell and Adam Gill, together with vice chair, Kate Hunter.
"All our committee members are volunteers, giving freely of their time whilst using their business skills and expertise; working hard to ensure we deliver to our members and the wider business community," she said.
"Kate, particularly, has been a vital member of the team supporting the chair and committee in a variety of key roles.
"I want to thank Kate for her unwavering three years of commitment to chamber, giving so much of her time, energy and counsel."
New committee members were also welcomed at the AGM.
New chair Nadine Hummert will be supported by co-chair Alison Phillips (secretary), Tracey McAtamney (membership) and Lilian Skinner (committee Support) as well as continuing committee members are Ruby Rai (events), Katie Symmons (treasurer), and Sarah Kershaw (immediate past chair).
Sarah wished Nadine and the rest of the team every success in their new roles.
"By building relationships and supporting others in our community over the last three years, we have given chamber a more visible face within our community," she added.
"I really hope this has given the new committee a strong base to build on.
"I wish them all every success – it's great that Nadine has taken this role and will be ably supported by Alison, together making a great team.
"Nadine is committed to our local community and will bring energy and enthusiasm to her role as chair whilst advocating for our valued local businesses."
While Kate Hunter thanked Sarah for her leadership over the past few years.
"Sarah's commitment to championing the businesses of Kenilworth, representing at a council level and identifying ways to support businesses within the town, has not faltered.
"Sarah cares deeply and passionately about the town of Kenilworth, its community and its businesses."
Like this story? Then subscribe to our FREE weekly newsletter to get the latest Kenilworth news straight to your inbox every Friday.