Plans to build huge digital advertising board opposite Kenilworth pub refused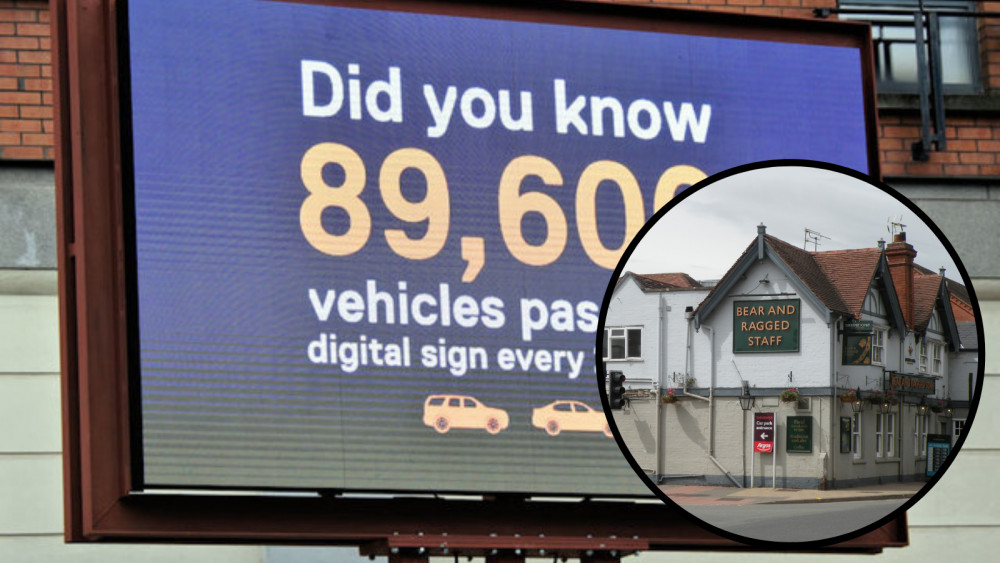 Replyshort Ltd had applied to build a 4.7m by 2.4m advertising hoarding opposite the Bear and Ragged Staff
Plans to build a huge digital advertising board in Kenilworth have been refused by the district council due to the impact the hoarding would have had on a grade II listed pub.
Birmingham-based firm Replyshort Ltd had applied to build the 4.7 metre by 2.4 metres advert opposite the Bear and Ragged Staff on Warwick Road.
The application said the advert would change ever 10 seconds - but a note from Warwickshire County Council highways asked for this to be reduced to a 20 second interval to reduce distraction for drivers.
And with 11 objections made to the scheme, including one from Kenilworth Town Council, the application has been turned down.
A council report said: "As a result of the scale, prominence and nature of the proposed installation as a digital display, the advertisement installation would form a highly prominent visual feature on the primary thoroughfare of Kenilworth.
"By virtue of its position on this building elevation the installation would lie directly opposite the grade II listed Bear and Ragged Staff public house.
"As a result, it would directly impact the setting of that building.
"The display would not only sit highly out of place within its setting but also impose a notable degree of visual disruption to neighbouring uses.
"No comparable examples of such signage features have been identified within the site context of this proposal."
(Image by Albert Bridge via geograph.org.uk and James Smith - insert)