15-metre high 5G mast could be built in Kenilworth town centre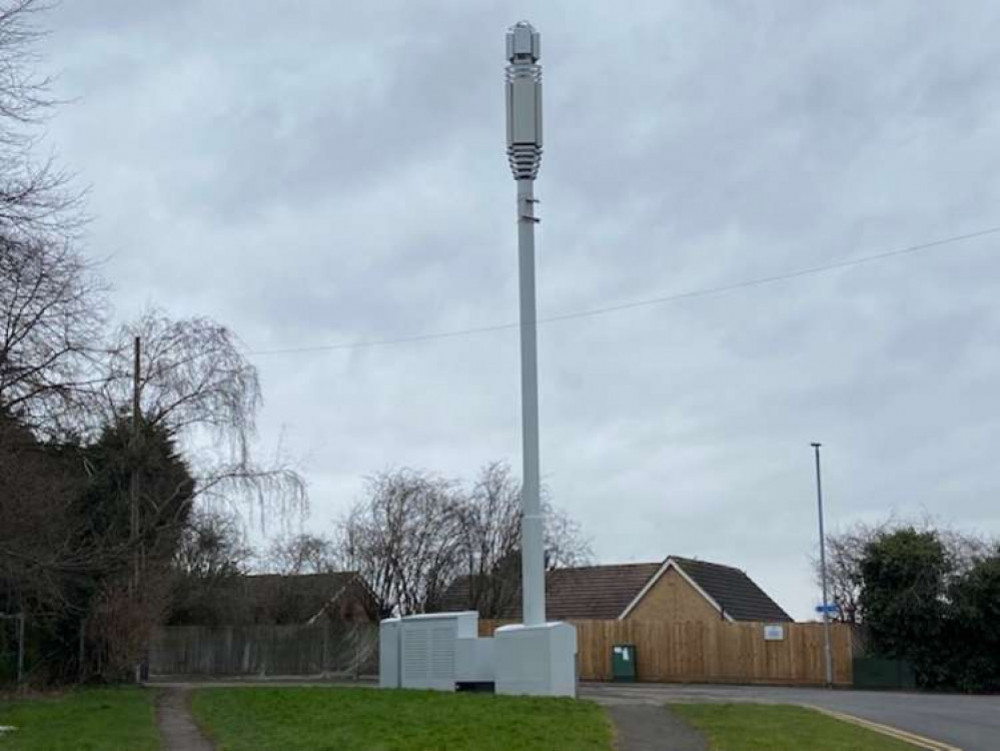 Plans were submitted by CK Hutchison Networks Ltd - which owns telecommunications and internet service provider Three (Image via Hucknall Nub News)
A 15-metre high 5G mast could be built on the corner of two residential streets in Kenilworth town centre if plans are approved.
CK Hutchison Networks (UK) Limited has applied to Warwick District Council for outline permission to build the pole on the pavement at the junction of Whites Row and St John's Street.
The telecommunications company said this was the best location in the town to help fill the "coverage hole" in the area.
CK Hutchison Networks Ltd - which owns telecommunications and internet service provider Three - has recently had an application to build an 18-metre high pole in Stoneleigh approved on appeal.
The company said 5G coverage will be "truly transformational" and provide the foundations for a range of new applications.
"In these unprecedented times of the Covid-19 pandemic, it is recognised that high-speed mobile connectivity is the lifeblood of a community; facilitating educational benefits, providing access to vital services, improving communications with the associated commercial benefits for local businesses, enabling e-commerce and facilitating the increased need and demand for working from home, as well as enjoying access to social, media and gaming for leisure time activities," the application said.
CK Hutchinson also said that consultations before the application was submitted had flagged issues around the visual impact of the mask.
But the application added: "It is our opinion that the proposed design presents a better 'fit' within the local community and immediate street scape, offering a reduced visual impact upon an area of adopted highway identified, as situated out with a conservation area or other such restrictive designation."
Six objections have already been made to the plans.
The prior approval application can be viewed here.