Monthly ceilidh to be held in Kenilworth starting this January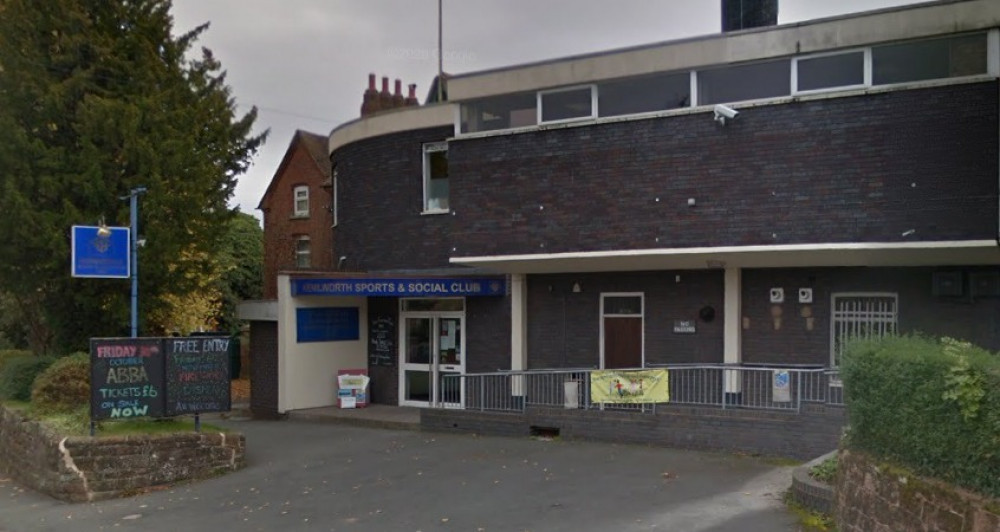 The Danger! Ceilidh Band will hold a monthly ceilidh at Kenilworth Sports & Social Club starting this month (image via google.maps)
The Danger! Ceilidh Band will hold a monthly ceilidh at Kenilworth Sports & Social Club starting this month.
The dances are open to all members of the public and the series appropriately begins on Burns Night, January 25.
"The beauty of a ceilidh is that everyone can join in, even those with two left feet," said band caller Erin Mansfield, whose job it is to guide dancers through the steps of each dance.
"Young or old, experienced or novice – everyone loves to dance.
"Ceilidhs are wild dances – even the ones with formal steps. Getting it wrong is sometimes even more fun than getting it right. A good ceilidh offers amazing music, a bit of a workout and great company."
The Danger! Ceilidh Band are a group of experienced local folk musicians including Adam Beresford-Browne, Ewan Cameron, Tim Cunningham, Ross Grant and Chris Lewis.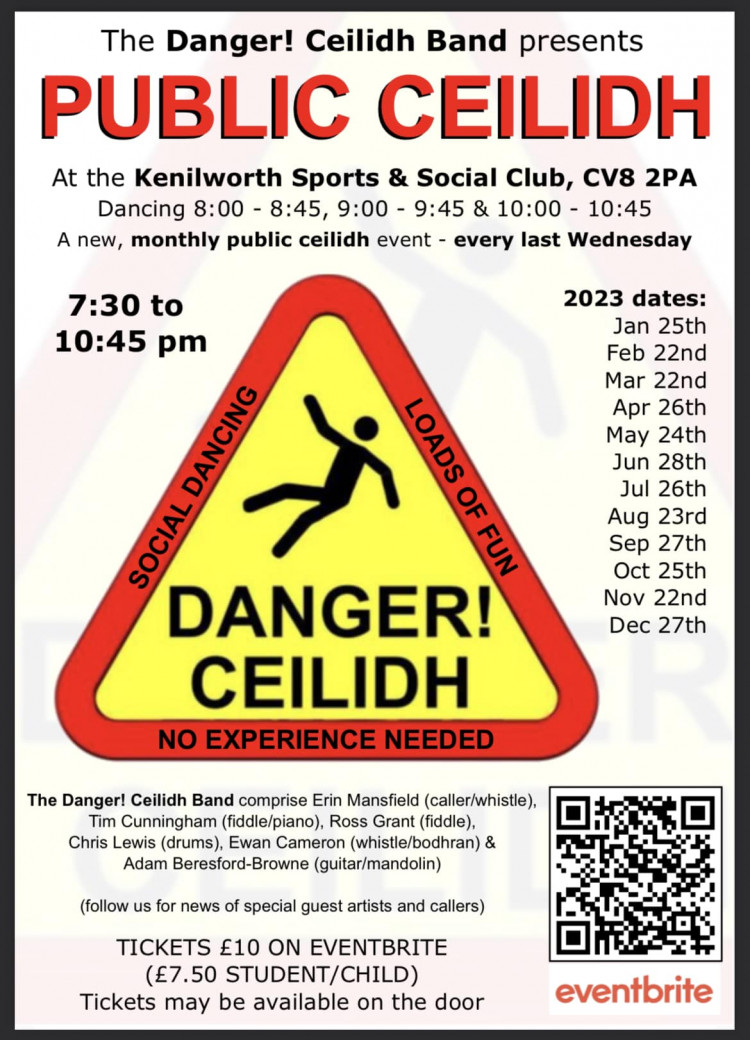 Mayor of Kenilworth Cllr Sam Louden-Cooke, who booked the band for her civic reception, said: "Everyone had a fantastic time, and it was definitely an evening to remember. Highly recommend!"
Town clerk Maggie Field added: "The music was toe-tappingly wonderful and the calling was so upbeat and infectious that we all soon learned the routines and were whirling and galloping before we knew it!"
The Danger! Ceilidh Band, which has a decade of experience playing for ceilidhs, say they are "delighted" to bring this wonderful kind of social dancing to the people of Kenilworth.
Tickets are £10 on Eventbrite or on the door, £7.50 students and children. The evening starts at 7.30pm and finishes at 10.45pm. Soft and alcoholic drinks are available at the club bar.
For more local events, follow this link to our What's On page!
Simply follow this link to our What's On section and click the black 'Nub It' button to advertise your own event for FREE.