Kenilworth planning roundup: New restaurant, Abbey Fields and stadium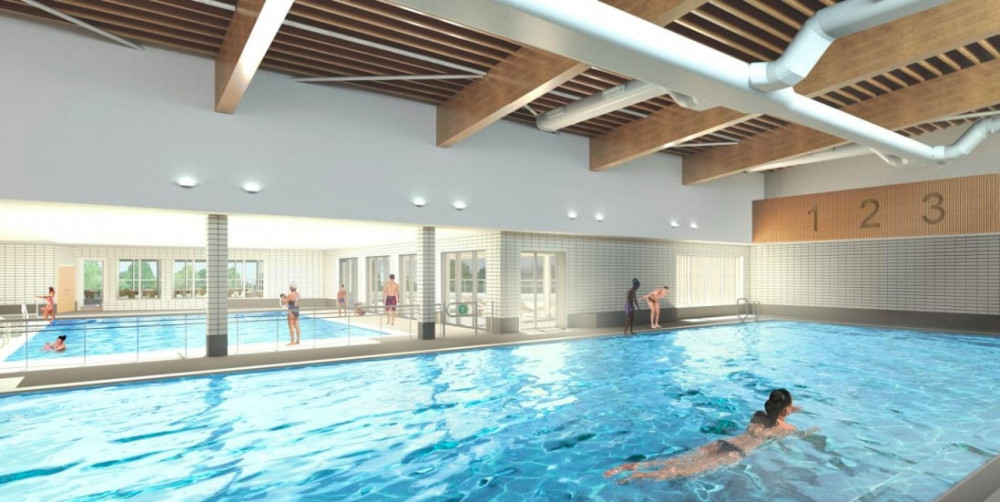 Kenilworth could be without swimming until at least 2026 (image via Warwick District Council)
Here are the biggest local planning stories from the past week.
A former Kenilworth charity shop, which has been empty for over three years, could be turned into an all-day restaurant.
Plans to turn the former Shakespeare's Hospice Shop at Abbey End into a "café/bar/restaurant" have been submitted to Warwick District Council (WDC).
If approved, the scheme would see the building extended to fill the gap between the existing shopfront and the walkway to Abbey End car park.
-------------
Kenilworth will be without a swimming pool until at least 2026, councillors have revealed.
Addressing the 200 residents who gathered at St Nicholas Church on Wednesday night (September 27), project manager for the new Abbey Fields leisure centre Padraig Herlihy said the new pools will take even longer to build than previously thought.
That is if they are even built at all, with leader of Warwick District Council (WDC) Cllr Ian Davison refusing to completely rule out the idea that Kenilworth could be left without any swimming facilities.
-------------
The planning inquiry to settle the future of Coventry Stadium has been adjourned until November to settle whether the NHS should receive funding if houses are built there.
The now-derelict home of the Coventry Bees speedway team and stock car racing is the subject of plans from site owners Brandon Estates to replace it with 124 homes, a 3G football pitch and pavilion.
Planning permission was unanimously refused by Rugby Borough Council's planning committee in November 2022 and the appeal is being heard by national inspector Helen Hockenhull.
Like this article? Why not subscribe to our free weekly newsletter here.