Shops remain closed following ATM fire in Kenilworth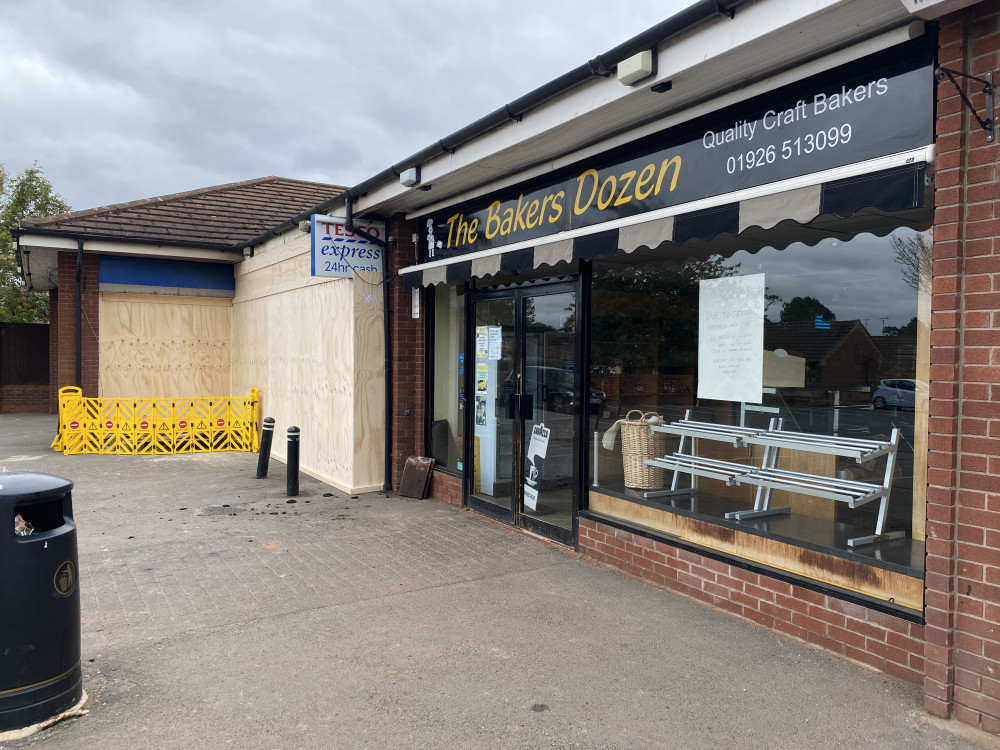 Emergency services were called to the fire in the early hours of Saturday morning (image by James Smith)
Two Kenilworth shops remain closed following a fire in the early hours of yesterday morning (September 30).
Emergency services were called to the arson incident at Leyes Lane at around 3.30am on Saturday, where thieves unsuccessfully attempted to break into the cash point.
Police said the offenders broke into the Tesco Express store - having already threatened members of the public - with the fire then started as they tried to break into the ATM
However, the fire has caused considerable damage to the supermarket, which is now boarded up.
A notice in the window of neighbouring store The Bakers Dozen says it hopes to reopen on Monday.
"Due to Tesco's break in and fire, we will be closed today," it said.
"All out stock is smoke damaged.
"Hopefully we will be back open on Monday."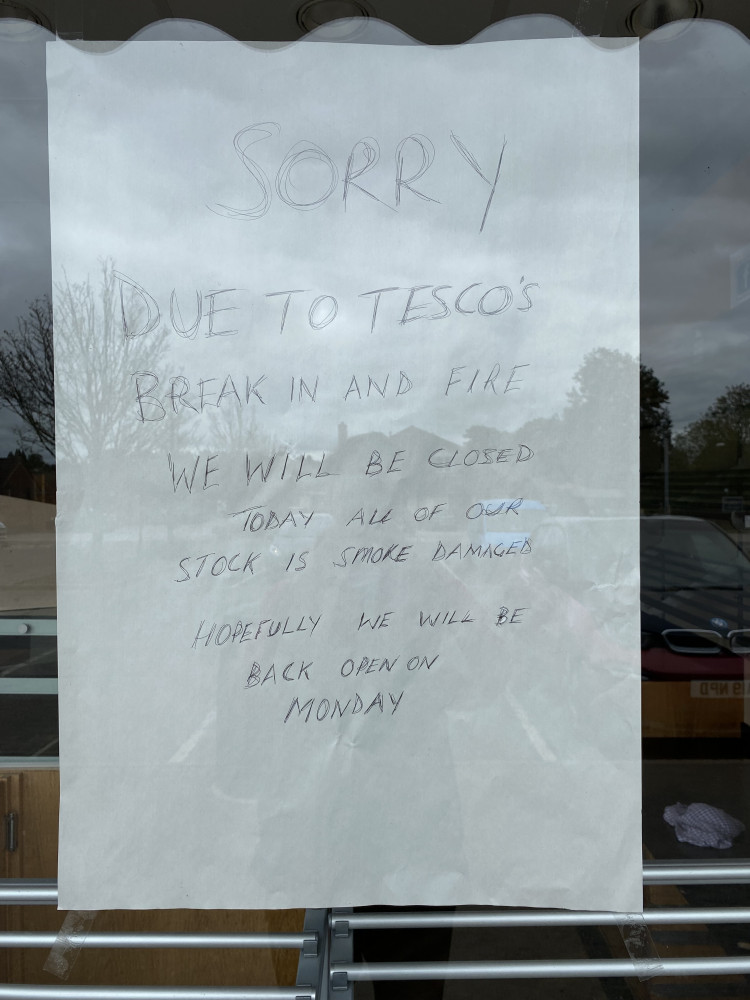 A notice in the window at The Bakers Dozen (image by James Smith)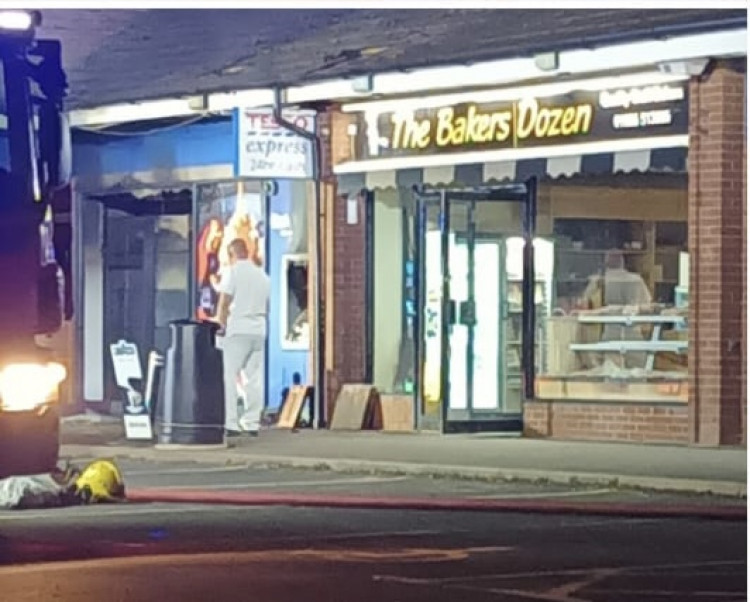 The fire caused damage to both Tesco and The Bakers Dozen (Image by Alison Insley)
The fire came just weeks after the Tesco store had received a major refurbishment.
A Tesco spokesperson said yesterday: "Our Kenilworth Leyes Lane Express is closed following a fire overnight.
"We're sorry for any inconvenience this will cause for our customers and we'll be working to re-open the store as soon as possible."
An update from Warwickshire Police said the incident is being treated as arson.
"We were called at 3.42am yesterday morning (Saturday 30 September) to a report of an attempted burglary at a business premises in Leyes Lane, Kenilworth," the force said.
"A fire was subsequently reported inside of the building.
"The fire is currently being treated as arson.
"A number of enquiries are currently ongoing. If anyone witnessed any suspicious behaviour in the area, or has any dashcam or doorbell footage, please call 101 or report online at warwickshire.police.uk/ro quoting incident number 58 of 30 September 2023."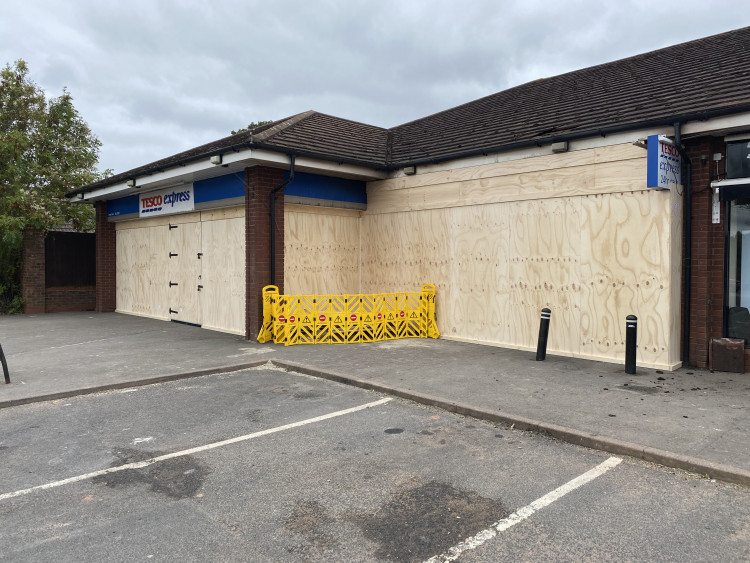 Tesco Express is now completely borded up (image by James Smith)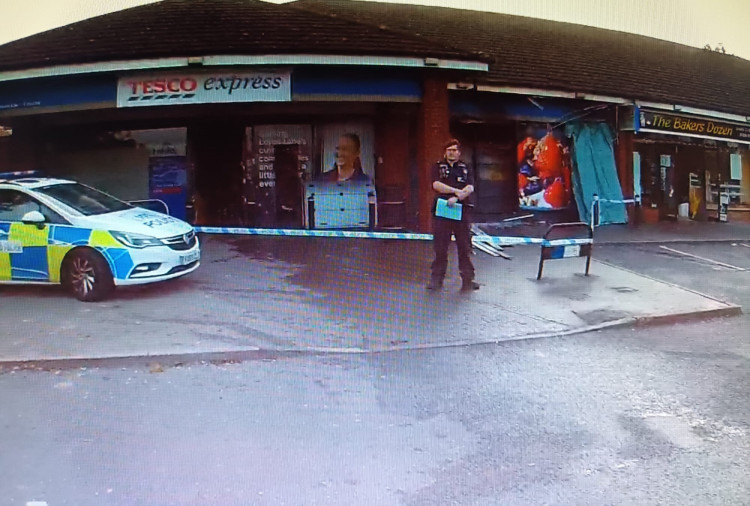 Police outside the supermarket on Saturday (Image by Alison Insley)