Kenilworth advent calendar expected to raise £20k for local charities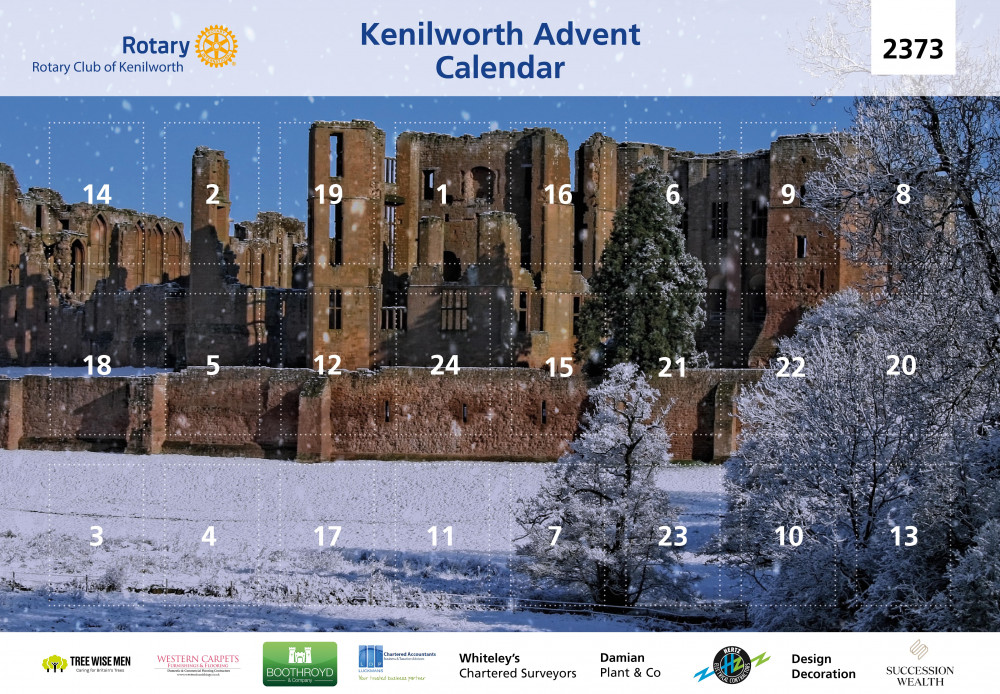 Rotary Club of Kenilworth announced its charity advent calendar at the start of July (image supplied)
Rotary Club of Kenilworth is expecting to raise up to £20,000 for local causes through its new charity advent calendar.
Launched at the start of July, the Kenilworth Advent Calendar will raise money for causes including The Waverly Day Centre, Myton Hospice and The Talisman Theatre.
Costing £5 each, the calendars will go on sale at the end of September and Rotary expects the project to raise between £15,000 and £20,000 in its first year.
The club has already been providing regular updates on local businesses that have donated their goods, time and services to the scheme.
Each Kenilworth Advent Calendar has a unique number and throughout advent, from the 1 to the 24 of December, five prizes will be won every day with values up to £250.
The prizes for each day are printed inside the 24 windows of the advent calendar and the winning number for each prize will be posted on the advent calendar website on the day that it's drawn, as well as being posted on the Kenilworth Nub News website.
Local businesses, retailers, pubs, restaurants and service providers are also offering to sell the advent calendar and will display the winning numbers daily on their notice boards.
So far 120 prizes have been secured as well as the funds to print at least 3,000 calendars.
The Rotary Club of Kenilworth is seeking volunteers who would enjoy working on this and other initiatives.
Individuals or businesses who would like to get involved should contact them at [email protected]