George Eliot classic to come to Kenilworth theatre this May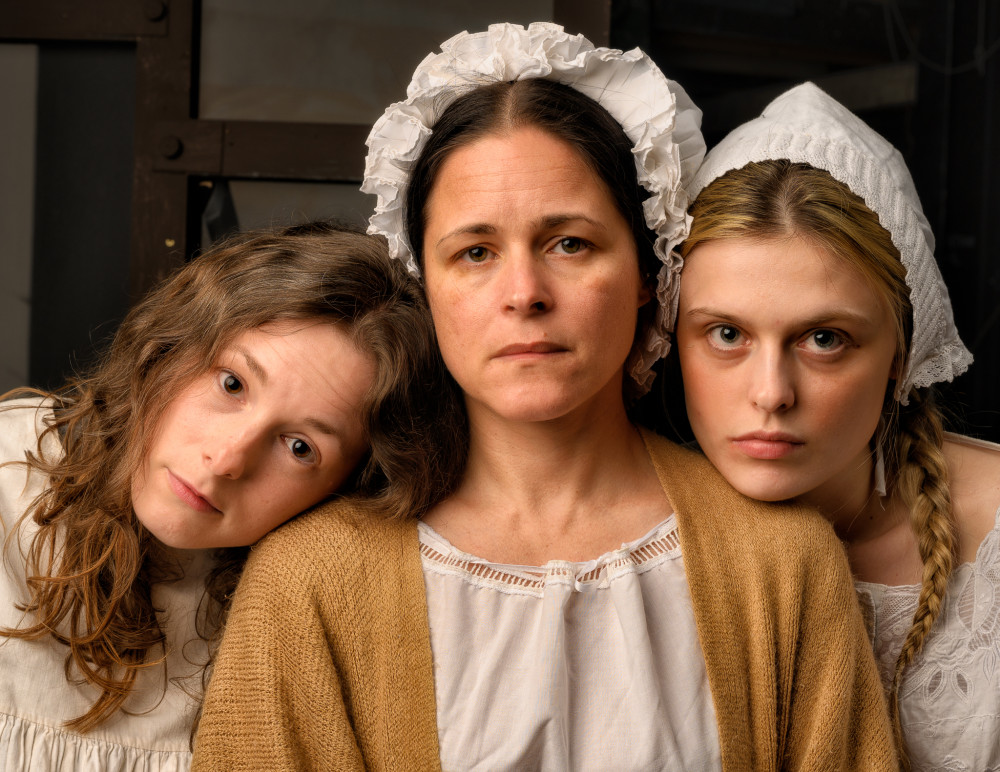 Leigh Walker, Paige Phelps and Katie-Anne Ray as the three ages of Maggie
The Mill on the Floss is set to come to the Talisman Theatre this May.
Running every night between Monday 16 May and Saturday 21, the Barrow Road venue will present George Eliot's classic - two years after rehearsals first began.
The Talisman began preparing the production at the beginning of 2020 but the production was put on hold due to the pandemic.
But in the same week as the theatre begins its new, innovative Talisman Fringe programme, it has announced its latest main stage piece.
The Mill on the Floss follows the story of Maggie Tulliver as she grows up in a small village in the 1830's and tries, desperately, to find her place in the world – caught between the ties of her family and her desire for independence.
Thought by many to be George Eliot's most autobiographical novel, there are many similarities between the character of Maggie Tulliver and Mary Ann Evans' own life experiences.
Maggie is feisty, strong and passionate - one of the first truly feminist heroines.
Outgrowing – but still hopelessly devoted to – her family, Maggie befriends the disfigured Phillip Wakem, son of a local lawyer. But their fathers soon become embroiled in a bitter legal dispute that only the prosperous Wakem can win and the Tulliver's find fate dealing them the first harsh hand of many.
At its heart are the three Maggies portrayed beautifully, at the different stages in her life, by Leigh Walker, Paige Phelps and Katie-Anne Ray.
The young Maggie is the impetuous, wayward child; the second Maggie is the young woman who tries to suppress her nature so she can bow to the wishes of her domineering brother Tom; and the third Maggie is the mature woman caught between the two as she struggles to reconcile her love for her cousin's beloved, Stephen Guest, with her need to do the right thing.
Helen Edmundson's adaptation of this classic story gives the company the opportunity to explore different aspects of stagecraft in bringing this script to the stage.
Visit the Talisman website for more information and to book tickets. Or telephone 01926 856548.
For more local events, follow this link to our What's On page!
The Talisman Theatre is the exclusive sponsor of Kenilworth Nub News' What's On section. Without community-minded partners like them we would not be able to produce dedicated, clickbait-free news to the people of Kenilworth.