Demolition work begins at Castle Farm Recreation Centre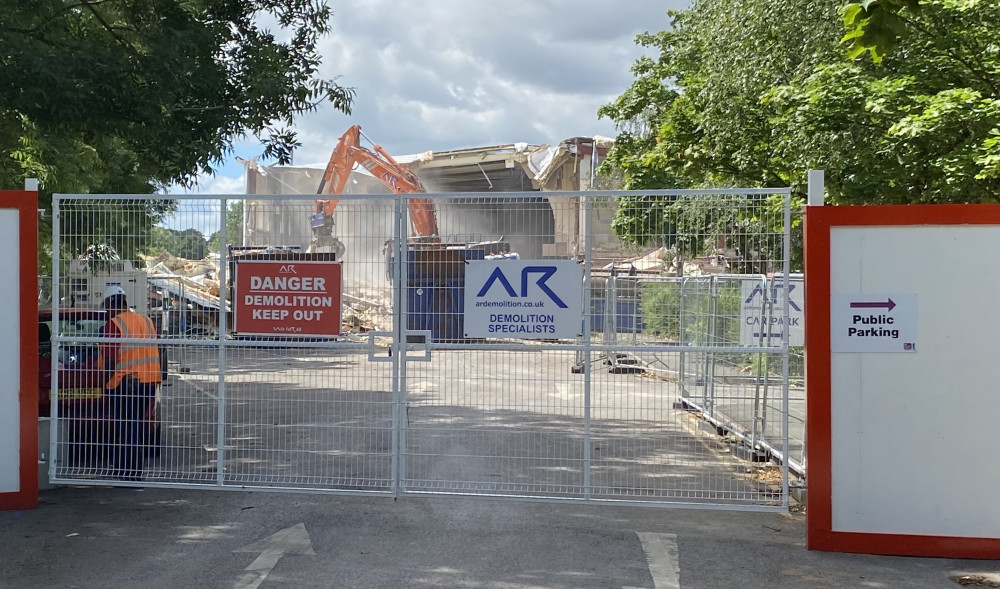 Demolition work began at Castle Farm Recreation Centre last week (Image by James Smith)
Demolition work has begun at Kenilworth's Castle Farm Recreation Centre as the district council starts the first of two multi-million-pound leisure projects in the town.
Planning permission was granted for a new sports centre at Castle Farm last September and the old facility shut its doors in December.
Six months later, the works have just begun, with Warwick District Council only signing contracts with AR Demolition and Kier at the start of June.
The demolition of the site is expected to take four weeks before the rebuilding begins.
Contracts for the rebuilding of Abbey Fields Leisure Centre remain unsigned.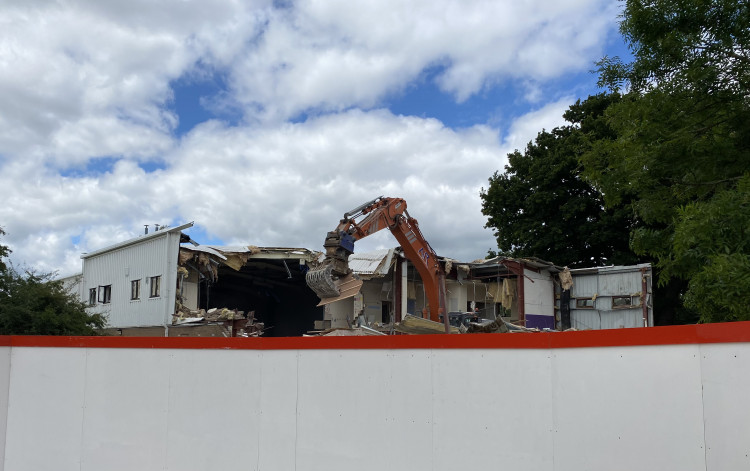 Demolition works are expected to take four weeks, and then the centre will be rebuilt (Image by James Smith)
The whole site is currently surrounded by a perimeter fence but residents can still access the fields, play area, BMX track and a handful of car parking spaces.
Michael Henderson MD of AR commented: "We are pleased to be involved in the enabling works for this new leisure centre for the area, preparing the old site for the next phase of development."
In readiness for the demolition, contractors have removed materials, fixtures and fittings from inside the building, which will be recycled or reused where possible.
Leader of WDC, Cllr Andrew Day added: "We are delighted to have reached another milestone and are now looking forward to the commencement of construction of these wonderful new facilities in a matter of weeks."
Works have started at Castle Farm despite a last-minute plea from local residents to halt the project to "avoid a planning disaster".
Campaigners had also called for the Woodside Hotel to be purchased and used for a single leisure centre - preventing the need for the lido to be knocked down.
Kenilworth Town Council agreed to write to its district colleagues to ask whether any consideration was being given to using the Woodside Hotel for the community.
Police have already issued an appeal to parents after multiple reports of teenagers breaking into the site.