Police appeal to avoid 'tragic accident' after multiple reports of youths breaking into Castle Farm demolition site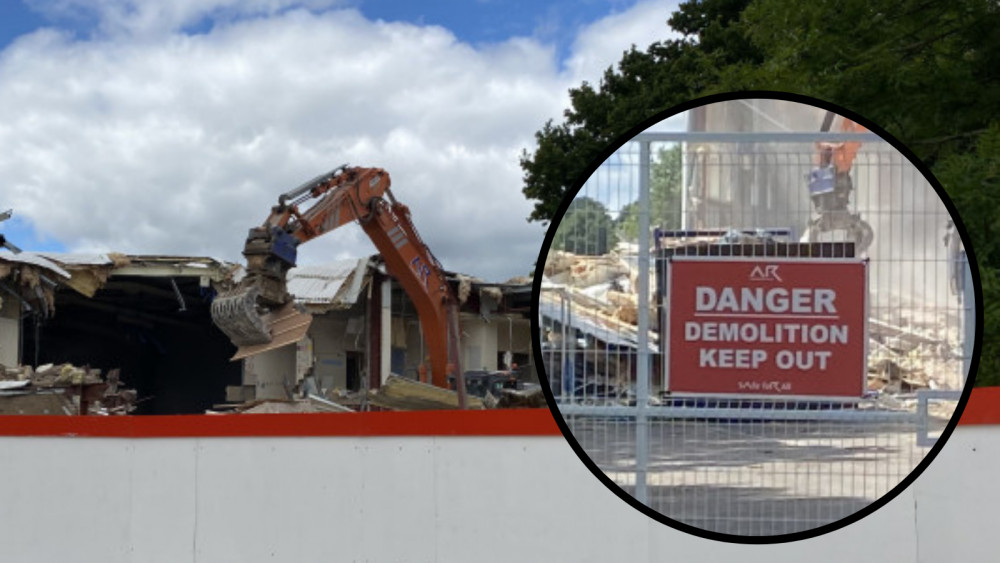 Demolition works are expected to take four weeks, and then the centre will be rebuilt (Image by James Smith)
Police have issued a warning to parents after several reports have been made of youths entering the demolition site at Castle Farm.
Officers were called to the site at 5.30pm on Sunday evening where they saw a group of five people running away from the area.
Police have images of the offenders and are working with Kenilworth School to identify them.
A Kenilworth and Warwick Rural Police spokesperson said: "Warning to all parents, we have had several reports of youths climbing under and over the protective fencing surrounding the destruction site of Castle Farm.
"Officers were at the site yesterday at 5.30pm where they saw five or six males and females running away after exiting the site .
"This is extremely dangerous as the building is totally unsafe and could result in a serious accident.
"We have some photo images of the offenders which we are making enquiries to identify them at Kenilworth School.
"Please educate your child of the dangers of this activity and stop what could be a tragic accident."
Demolition works began at the recreation centre last week and are expected to take a month.
The whole are is currently surrounded by fences, but residents can still access the play area and fields.