Concerns raised as HS2 lorries continue to drive through Kenilworth town centre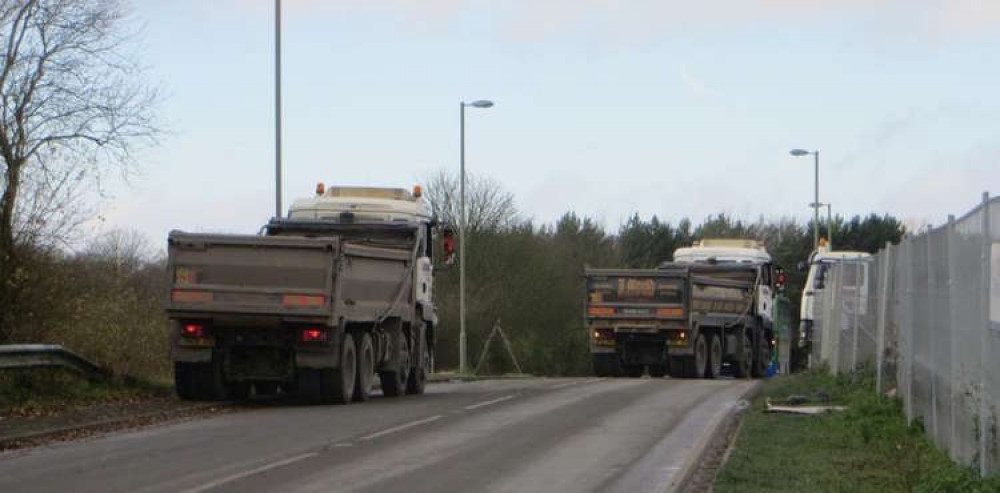 Kenilworth Town Council had announced in April that CCTV cameras were being used to monitor HS2 traffic into the town
Concerns have been raised about the number of HS2 lorries spotted driving through the centre of Kenilworth.
Town councillors had announced in April that CCTV from Warwick District Council was being used to try and stop the HGV's passing through the town, while the high speed rail developer was reportedly clamping down on drivers using unapproved routes.
But with residents continuing to report lorries cutting through the centre of Kenilworth, councillors said more needed to be done.
Speaking at the most recent Kenilworth Town Council meeting, Cllr Richard Dickson asked: "What action have they [HS2] taken in respect of the repeated number of lorries, HS2 lorries, that continue to drive through Kenilworth along Warwick Road?"
Cllr Michael Coker advised: "I think the easiest way to deal with that is directly because as we understand it they will deal with that straight away."
And Cllr Kate Dickson also urged members to continue to report lorries spotted in the town in order to bring the problem to HS2's attention.
"I have been in regular contact with our contact at BBV about the lorries and regularly reporting them," she explained.
"Some of them are marked and some of them are HS2 lorries that possibly aren't marked so it is very difficult to trace them.
"But I would urge everyone to continue to monitor the situation. It is dealt with by emailing through to them."
The news comes as HS2 continues to fight to send 400 lorries through the centre of nearby Balsall Common every single day.
(Image by Bill Nicholls via geograph.org.uk)