Kenilworth Runners in full force at London Marathon
---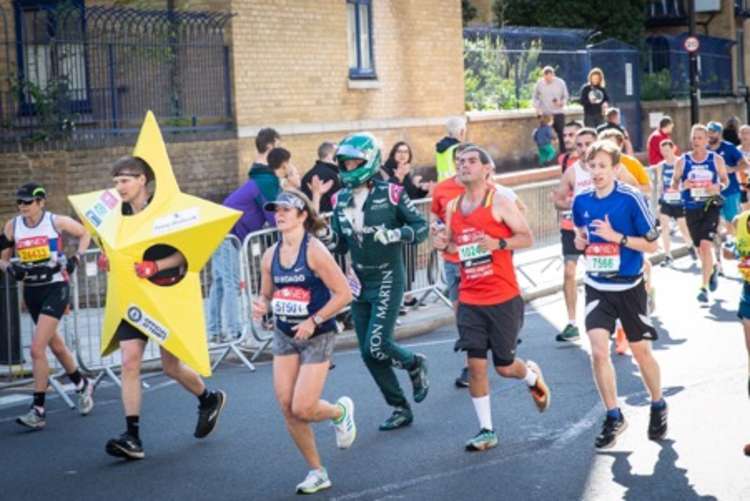 George Crawford completed the marathon in an Aston Martin Formula 1 outfit as he raised money for MIND (Image via Kenilworth Runners)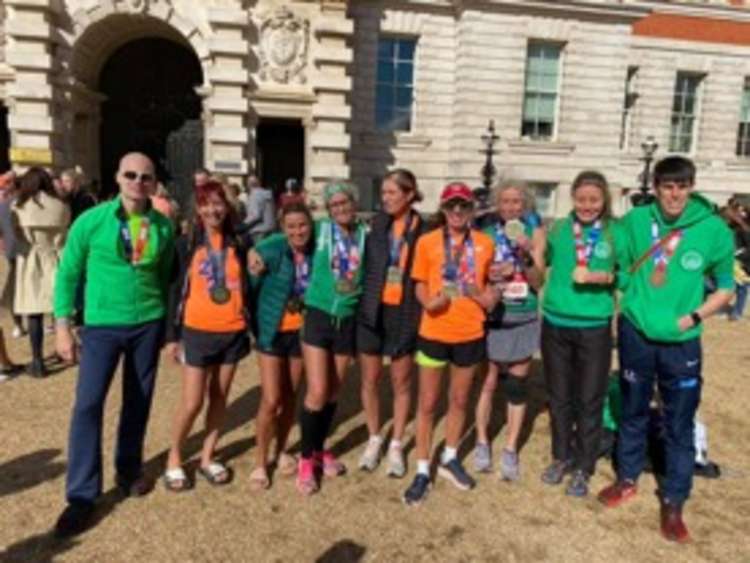 Twenty-eight Kenilworth runners completed the course (Image via Kenilworth Runners)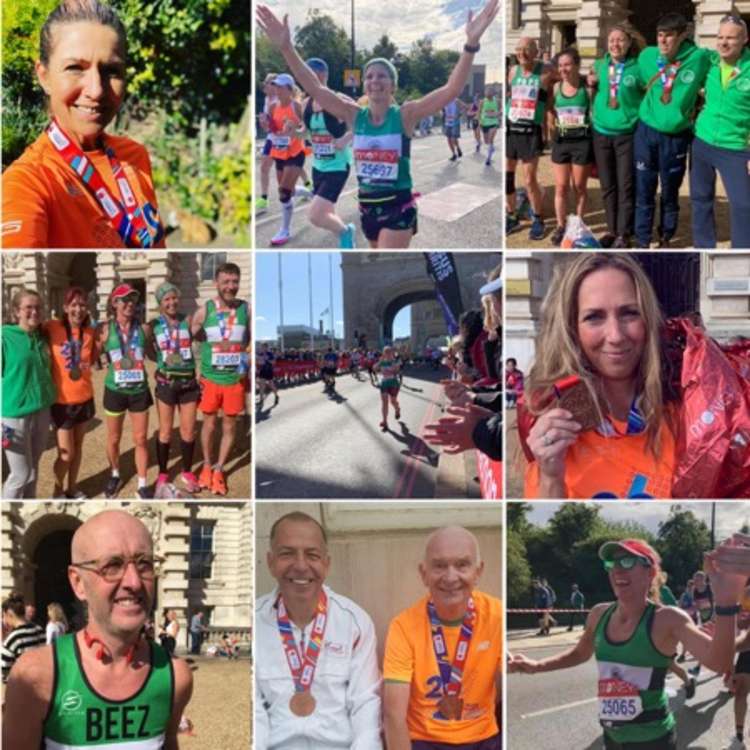 Runners competed both in London and virtually for the first time (Image via Kenilworth Runners)
After the disappointment of 2020's cancellation, the London Marathon finally returned last weekend taking the form of an autumn marathon instead of it's usual place in the spring calendar.
A lot of runners therefore had long waited for this opportunity to run the famous route around the capital city.
After offering a purely virtual race for the first time in 2020, this year organisers offered a virtual race alongside the main event to allow runners to complete 26.2 miles anywhere in the world and receive a finishers medal and shirt.
Twenty-eight Kenilworth Runners were present in the marathon thanks to either meeting an elite qualification category, winning a space in the public ballot or by obtaining a charity fundraising place.
Andrew Siggers, finishing 336th in 2:38:54, was the first of four Kenilworth Runners who ran sub three hour times along with Sam Garforth (2:45:54), Keith Beasley (2:52:56) and Tom Somerville (2:55:14).
Behind those four came Kenilworth's ladies with Rachel Miller finishing at their head as 267th lady in 3:10:16.
Emma Ford, Louise Andrews, Mary Scott, Laura Pettifer and Sam Fowle all followed her in completing in under 3 hours 30 minutes.
Jane Kidd took 18th in the female 60-64 age category finishing in 3:42:33. Dave Pettifer's 32nd place in the 70-74 male category stood out as the male age category performance on the day with his 4:01:09 finish; also running the same category was Martin Belcher who achieved 49th position in 4:19:39.
George Crawford would have stood out more than a lot of other runners on the day completing the distance in an actual Aston Martin Formula 1 drivers outfit including helmet.
He did this to raise money for MIND and raised over £3000.
His time of 3 hours and 58 minutes is also pending review as a new World record for completing the marathon in full FIA mandatory safety attire.
Kenilworth Runners youth member Erin Cassidy was chosen to run in the British Athletics Road Championship which runs as part of the London Mini-Marathon event.
Erin was chosen to represent the West Midlands Girls U13 team and must hope to one day return to join the marathon.
The marathon was won by Sisay Lemma of Ethiopia in 2:04:01 setting the 6th fastest time on the course and there were 35872 finishers. There were an estimated 55000 participants in the virtual marathon.