Kenilworth Runner completes debut marathon in Berlin
---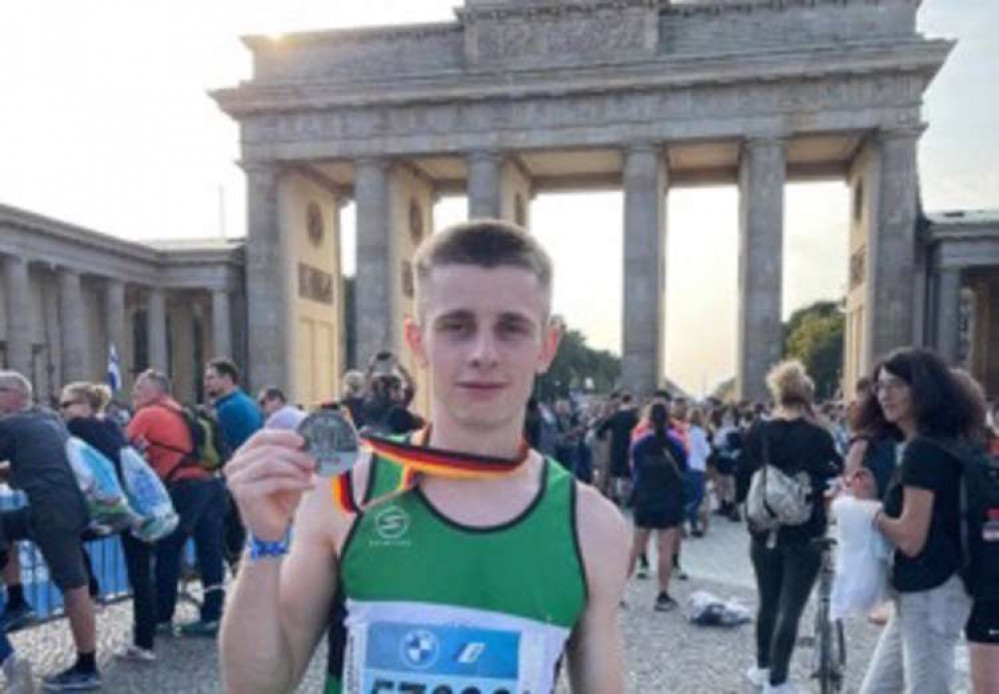 Luke Morgan ran the seventh fastest Kenilworth Runners marathon ever last weekend (Image via Kenilworth Runners)
A member of Kenilworth Runners has completed his debut marathon competing in the Berlin.
Luke Morgan recorded the seventh fastest Kenilworth Runners marathon time as he completed the 26-mile court is 2:42:27.
The Berlin Marathon, which took place on September 25, is one of the six world marathon major events.
Members of Kenilworth Runners kept up to date with Luke's times at home via the internet, as they followed his fast and consistent run.
Luke finished the race in 295th place, of 30,742 finishers.
The race was won by Guye Adola from Ethiopia in 2:05:45.