IN PICTURES: Two Castles Run returns for 2022
---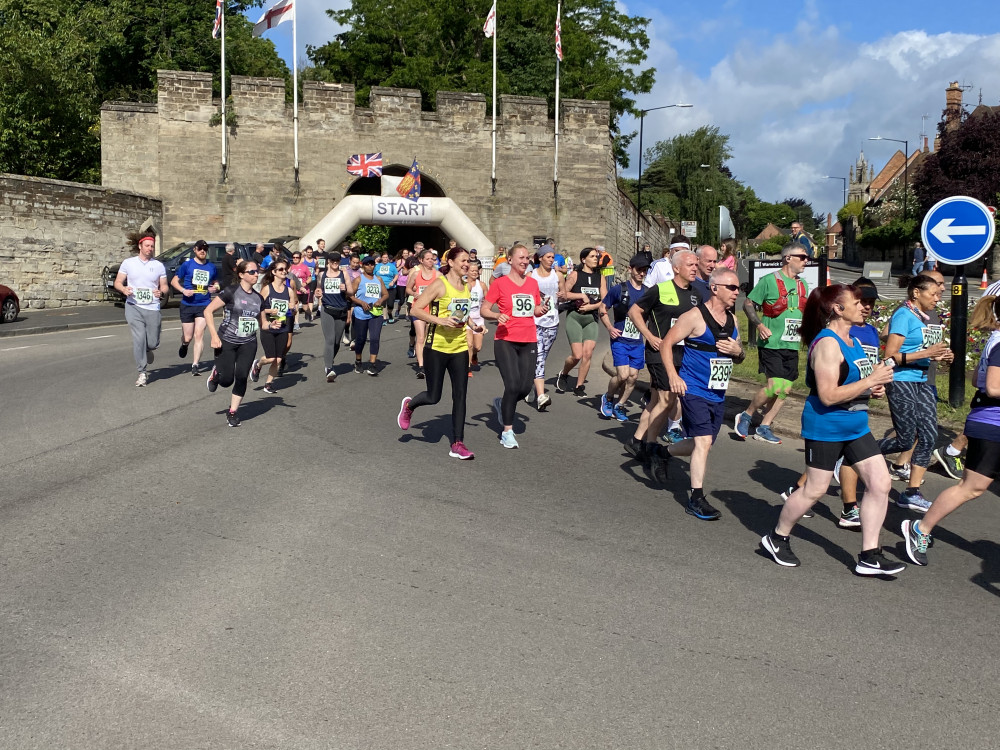 The Two Castles Run returned this morning (June 12)
The 38th instalment of the Two Castles Run saw runners cover the 10km course from Warwick Castle to Kenilworth Castle this morning.
Returning for the first time since 2019, the race was organised by Kenilworth Rotary Club and Leamington Spa Cycling and Athletics Club.
The event, which raises thousands of pounds for charity ever year, was started by Mayor of Warwick Cllr Richard Edgington.
With more than 4,000 spaces available today, the race attracted both seasoned runners and those completing their first 10km race.
A number of fancy dress costumes were also on display, with Spiderman, various knights in armour and even a tap taking part.
According to results website Stuweb the race was won by Callum Hanlon of Leamington C&AC who completed the course in 32 minutes and one second.
He was followed by fellow Leamington C&AC member Frazer Knowles (32:59) and then by Luke Morgan of Kenilworth Runners (33:00).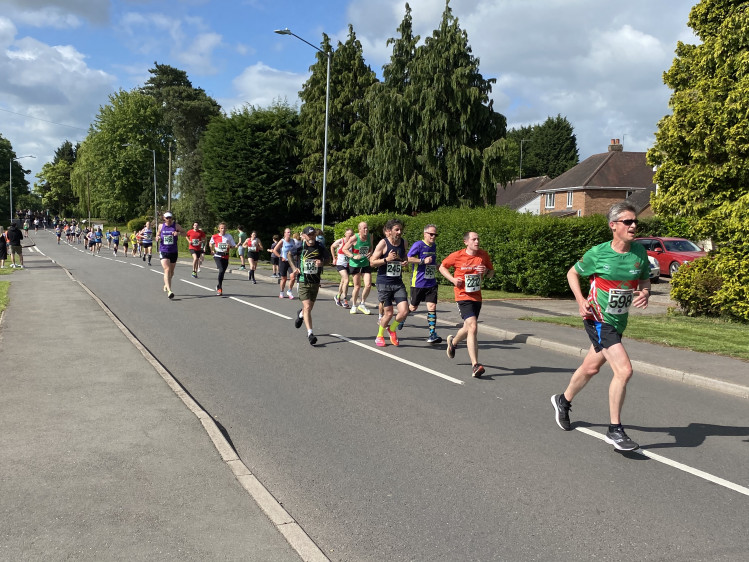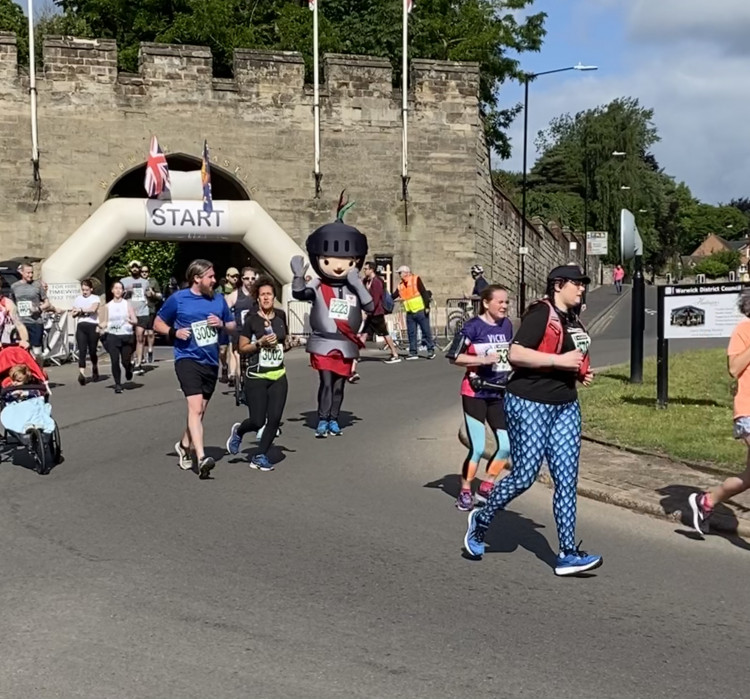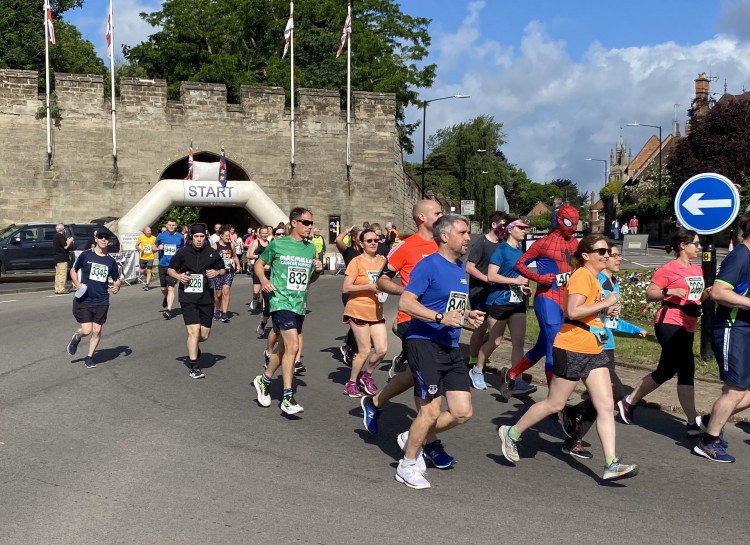 The top three ladies were Julie Emmerson of Coventry Godiva Harriers (36:20), Kelly Edwards of Leamington C&A (37:43) and Natalie Bhangal of Leamington C&AC (40:03).
The full results can be found here.
The route saw entrants run from the centre of Warwick at 9am along Coventry Road towards Leek Wootton via Hill Wootton Road.
They then turned right onto Warwick Road, then left at The Anchor Inn along Woodcote Lane.
Then then joined Rouncil Lane, then Rounds Hill before heading along John O'Gaunt Road, Fishponds Road, Castle Road and left into Brays Car Park at Kenilworth Castle.
Leamington-based solicitors Blythe Liggin returned as the main sponsor for the 15th year and entered a team of some 30 runners.
Here are some of our favourite photos from today: