Wardens Reserves put seven past Shilton
---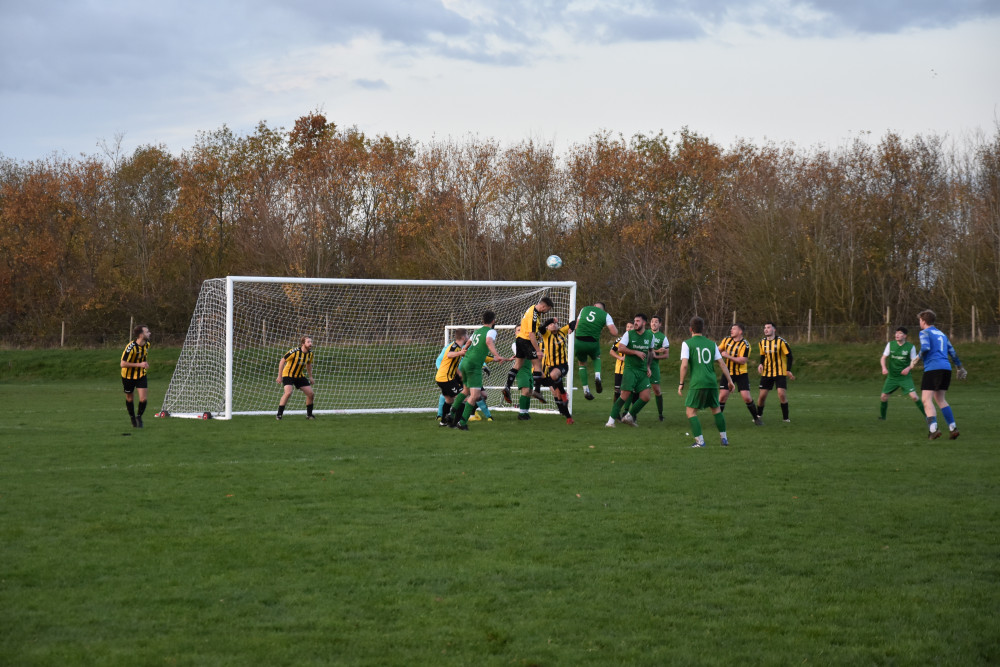 Kenilworth Wardens Reserves sit top of the Coventry Alliance division three table (image by Alex Waters)
Kenilworth Wardens Reserves put seven past Shilton to continue their perfect start to the Coventry Alliance division three season.
Wardens dominated from the get go with the visitors not really able to trouble the home side.
The first half saw Kenilworth come to close to scoring on multiple occasions with Mark Hickey and captain Sean Povey both hitting the bar.
The hosts thought they had taken the league when an Archie Evans cross was volleyed home by number nine Hickey, only for the linesman to raise his flag.
Wardens did find the breakthrough though when Povey collected the ball on the halfway line to clip a perfectly weighted pass in behind for the oncoming Harrison Wright to slot him for his third goal of the season.
Moments later Charlie Waters got the assist he deserved after he skipped past his man to cross into Hickey who looped his header into the far corner.
During half time managers Kris and Sam told their side to be ruthless and keep the intensity. And the players clearly listened and within two minutes of the half Alex Perkins rose to power home a header from an Evans corner.
Wardens continued to look comfortable with the back line being first to every ball and confidently playing out from the back.
Second half changes saw the introduction of Kyle Forbes, Joe Farez and Frankie Murrie and quickly led to a goal straight from the training ground.
Evans played a quick one-two with Murrie before whipping a cross to the back post where Hickey was waiting to head home his second of the day.
The Wardens forward was then replaced by Leo Parnell-Notice who bought the game back to life.
Parnell-Notice began to intimidate the Shilton back line which lead to the Shilton captain giving away a penalty for handball. Evans stepped up and powered home.
The Wardens substitute then scored two in quick succession. Shilton's keeper misplaced a pass out from the back which was intercepted to pass into an empty net before moments later Joe Farez skipped passed his man to feed in Parnell-Notice to smash a right footed strike in off the post.