Wardens Reserves bag six at Warwick to continue perfect start
---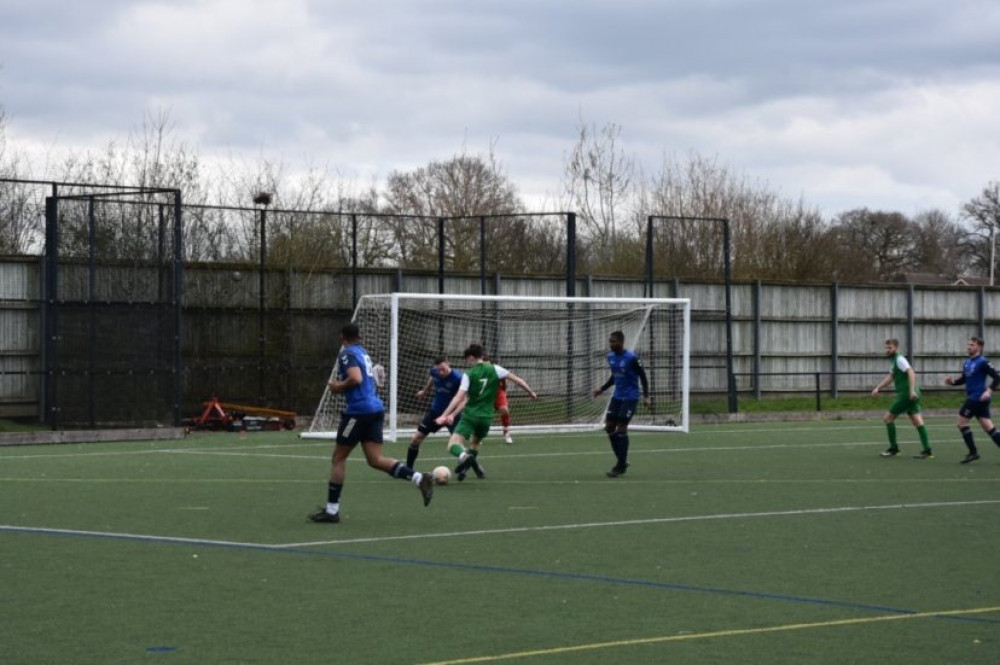 Kenilworth Wardens Reserves continued their perfect start to the season league record with a 6-1 away at Warwick Juniors Seniors, putting them three points clear at the top of the table.
Wardens started the first half brightly, having all the possession but creating very little.
Against the run of play Warwick nearly took the lead, with only for a stunning save from young goalkeeper Tom Day to keep things level.
Wardens did find the breakthrough though when a cross field ball from George Ferridge found Joe Ferraz who skipped past his man to fire into the roof of the net to put the travellers ahead.
Kenilworth then went on to score three goals in quick succession.
Day's long ball was not dealt with by the Warwick back line and Charlie Waters broke through to fire a stunning strike into top corner for their second.
Moments later Frankie Murrie received the ball from Ferraz and fired a dipping strike over the keeper for his first senior goal.
Ferraz then added a second when James Butcher found him in space.
Having dominated the rest of the half, Wardens did find a fofth before the break when the impressive Waters found Mark Hickey who slid the ball past the on rushing keeper and into the back of the net.
Warwick quickly pulled one back when a long ball was not dealt with and the home forward raced through to reduce the deficit.
Wardens still had most of the ball in the second half but created very little and were wasteful on the ball at times with Warwick putting on a bit of more of a fight then they did in the first 45.
Wardens thought they had a sixth though when right back Ross Farquharson whipped in a cross which Hickey headed towards goal. The keeper pulled off a save as Wardens players claimed the ball was behind the line - but nothing was given by the linesman or the referee.
Frustrations were high but with Butcher winning his midfield battles and putting himself about, the visitors turned the screw in the last five minutes and were rewarded when Hickey won the ball high and fed in ClWaters to smash a left footed strike Into the top corner to cap off a brilliant two weeks for the Wardens winger.