Wardens put five past Coventry Phoenix for winning start in premiership return
---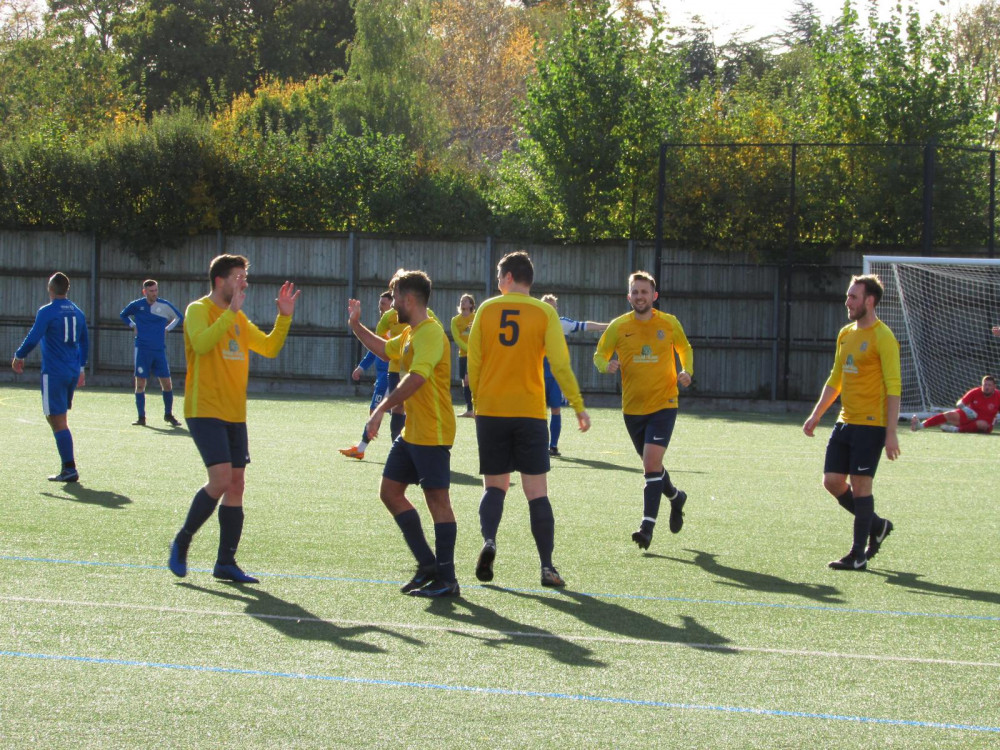 Kenilworth Wardens put five past Coventry Phoenix to get their first Coventry Alliance Premier Division season since 2016 well underway
Kenilworth Wardens put five past Coventry Phoenix to get their first Coventry Alliance Premier Division season since 2016 well underway.
Phoenix started the better of the two sides, creating several half chances and took the lead on 15 minutes when a long ball was misjudged by the Kenilworth defence leaving an open goal for the Phoenix captain.
The hosted continued to press on with only a mixture of poor finishing and saves from keeper Andy Whitehouse keeping the game at 1-0.
But against the run of play Alex Nwafor put Wardens level. Running down the right Ben Edmunds cut onto his left foot crossing into the box, Dan Twigger controlled the ball and shot, bringing a good save from the Phoenix Keeper, but Nwafor was on hand to tap in the follow up.
Wardens took the lead on 45 minutes. Player-manager Eamonn Richards took a brilliant deep free kick from the right and captain Andy Legg perfectly directed the ball into the bottom corner to put the visitors ahead into the break.
Phoenix continued to dominate and press for an equaliser. On 55 minutes they broke through Wardens' back line only to be stopped by the impressive Whitehouse.
The clearance found Jack Thomas who passed to Edmunds who took the ball from the halfway line, beat six Phoenix players before striking from the edge of the box into the bottom corner.
Wardens looked comfortable with the two goal lead but on 65 minutes a blocked shot looped into the air and miscommunication allowed the Phoenix striker to pass home from 6 yards out to bring one back.
And they were level just two minutes later when a free kick was spilled allowing the Phoenix player to tap home.
On 75 minutes a Jack Thomas free kick was caught by the Phoenix keeper, only for his quick throw to be intercepted by Twigger, who caught the ball on his chest before volleying it into the Phoenix net from 40 yards out, restoring Wardens lead.
Once again a mixture of good shot-stopping from Andy Whitehouse and poor finishing kept Wardens ahead.
On 90 minutes Richards passed to 16-year-old debutant Jack Thomas 15 yards inside his own half. Thomas drove the ball forward, beating three players, before playing a quick one-two with Toby Wells and passing home with his weaker foot from 18 yards out.
With the game finishing 5-3 Richards said: "A win is a win.
"Five different goal scorers, some brilliant individual performances. Butler was brilliant as always, thought Legg and Brewitt were great considering the circumstances, Jack Thomas put on a superb display on his debut in mens football and Ben Edmunds literally completed 20+ dribbles today and was unplayable for most of the game.
"That being said, we were lucky, I don't think we deserved to win and I think we were bailed out by being better in moments and having individuals stepping up. Obviously that's a positive thing, but we need to be better as a team in terms of our playing patterns and organisation off the ball.
"But you know what, four years ago we were playing in division four, struggling to win games against poor reserve sides. So to win today meant a lot. Being momentarily top of the premier division is also nice!"